The GoodGym OIympics
The GoodGym Sports day is here
---
---
Description
Drum roll please I am pleased to announce the details for the third GoodGym Olympics…… AKA GoodGym Taskforce hosting its own sports day and hopefully you can make it.

Breaking news, this year we are having an GoodGym Olympic anthem created by memebers. If you want to enter please follow the link here (deadline 31st May) GoodGym Anthem details

The location is in the beautiful setting of Parliament Hill Track in Hampstead Heath, this track has had some big guns run on it including hosting the fabulous night of the PB's, a meeting that was used for Rio 2016 qualification for team GB. And for the last two years it's also seen some very tense egg and spoon action. As this will be the third year next year I am planning on taking it out of London and will be asking if an area outside of London would like to host the 2020 version of these games, enquiry's will be taken after this years games.

The day will contain a whole range of events that hopefully something for everyone, from the classics like 100m, 400m etc. new events like the elimination mile all the way to more fun events such as the egg and spoon and the GoodGym task themed track relay (talking elements of GoodGym and putting into a relay race,…I know). So something for everyone. Please check out last year's run report for a bit more flavour of what's in store: 2018 Report

I will be asking areas to bring an item to represent their area, in the past we have had a bonanza of flags and torches, this years is still under wraps and will be unveiled in good time.

To sign up for events closer to the time we will issue out an form for you to select the events you would like to do (max 3 and 1 relay), we will aim to ensure as many folks take part so the number of events you can do will be based on participation levels.

Legends and records will be created so come along and you can be part of it. The sign-up to specific events will be unveiled towards the end of April, however please sign up to the event and you will be posted more information when it is unravelled.

So which Area will come out on top?? All are welcome to the event that promises to be quite a unique track day out, whether you're running or just cheering you won't want to miss out.

Here is a breakdown:

Date: Saturday 3rd August


Location: Parliament Hill Track: Athletics Track Hampstead Heath, Parliament Hill, London NW3 2JP

Nearest Train: Hampstead Heath

Start Time: 12:30

Registration: Sign up to this event, towards the end of April registration for each event will come up. You will individually submit your top three events and relay choice via an online form. From this information I will try and accommodate folk's choices. Race places will be announced in May.

Limit: You can apply for multiply events however depending on numbers we currently are limiting it to one event and relay per person.

Cost: Suggested donation of £3 per athlete and £2 per spectator would be gratefully received to cover costs of hosting the event

Food: Currently we suggest BYOS (aka bring your own sandwiches or there are cafés also nearby) We will update info here if more catering options become available

Timetable: This will information will be released in May.

Participation: This event is open to all GoodGymers you are also more than welcome to come and cheer.

F.A.Q

Afterward the event: As it's a Saturday we will look to book an area in a pub so we can toast our success, we will head over the games are done.

Accommodation for folks from Areas outside of London: We want as many folks to come along, obviously it being hosted in London means its more tricky for some areas than others, to try and help accommodate this we are hosting the event in the afternoon. Also if you want to come down and make a weekend of it then grand, I will be putting a spreadsheet out for London folks who have a spare room that are available, this will be available closer to the time. In the mean time here are a few places that are more affordable to stay, I hope this helps:

• Clink 261 Hostel, WC1X 8QT: Price per night: From £13pp including FREE breakfast & WiFi. Group discounts. https://independenthostels.co.uk/members/clink261/

• Travel Joy Hostel, SW1V 3LG, Price per night: Dorm beds from £18. Includes breakfast, bed linen & towel. https://independenthostels.co.uk/members/traveljoyhostel/

• Clink78 Hostel: WC1X 9QG: Price per night: From £13pp https://independenthostels.co.uk/members/clink78/

• Dover Castle Hostel: SE1 4XW: Price per night: £15-£28 pp https://independenthostels.co.uk/members/dovercastlehostelandflatshares/

Events on offer: To give you a flavour of what's in store here are a list of the events on offer 100m 200m 400m 800m 1 mile Elimination mile 4x100m Mixed Relay 4x400m Mixed Relay 2 x 300 m Mixed Relay egg and spoon three legged race sac race 5000 m mixed Welly throw 3 minute mixed challenge GoodGym Task Relay For any specific questions please email me on tomb@goodgym.org Nice one, Tom
Date and time
Saturday, 3rd of August 2019
12:30pm - 6:30pm
Location
Parliament Hill Athletics Track, Parliament Hill Fields
Staff Yard, Highgate Road,
London
NW5 1QR
London View Map
What to look out for
Make sure you've read our guidelines for safety on our runs.
This event is not organised by GoodGym and GoodGym takes no responsibility for your participation in the event.
Led by

GoodGym Race team
Want to be part of a more competitive side of GoodGym?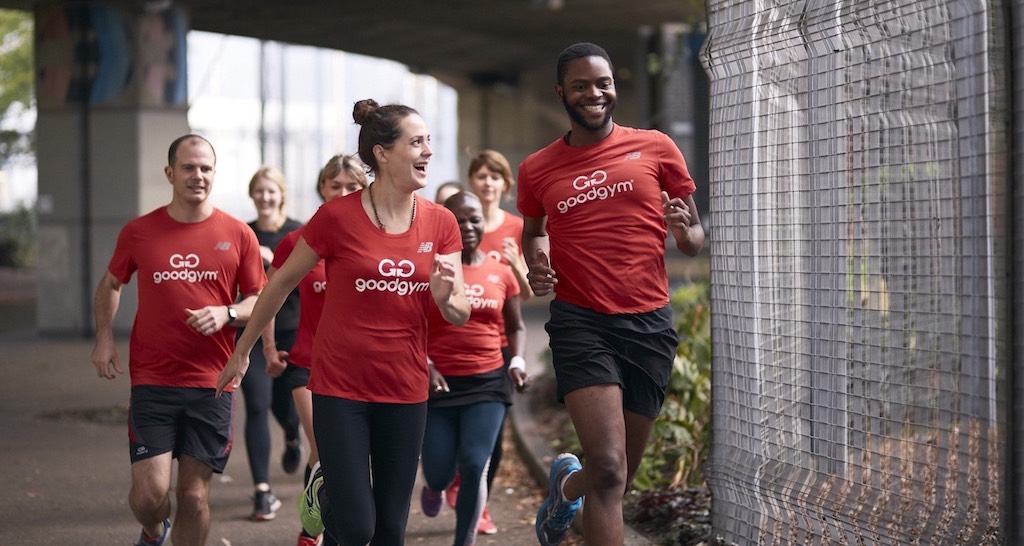 New to GoodGym?
This is a GoodGym group run, where we run to help a local community organisation and then run back.
New runners are welcome to GoodGym group runs - no one gets left behind. You're unlikely to be alone, hundreds of new people sign up every week.
There's a place to leave bags and a toilet at the start point, all you need to do is bring your trainers. It's free to try - get involved!
Parliament Hill Athletics Track, Parliament Hill Fields
Staff Yard, Highgate Road,
London
NW5 1QR
London