Spreading our wings - GoodGym 2017
44 runners ran have an amazing time.
Thursday, 2nd of February 2017
So here we go another year of amazing GoodGym-ing and here's the first social to really get things going!
Thank you so much to all of you that came out an amazing 43 of you turned out and it was really great to see so many new faces - really hope you had a great time!
Right, the speech itself was long enough and as ever i failed miserably to find a quiet pub so here are all the details (apologies for a bumper report as we cover November, December and January:
The Tables
Distance:
Cheers Given:
Cheers Received:
Good Deeds:
Nov - Beth Hoskins - 18
Dec - David Guest - 11

Jan - Patrick Luong- 23

Apologies from me but no data on those receiving black shirts for 50 and wings for 100 and a few way above that but hopefully that info will be coming up for months to come!
News
With Sheffield, York and Birmingham getting going we now have EIGHT areas outside of London with more coming in the next few months and interest being garnered across the country! Keep an eye out for GoodGym mailings about new areas and be sure to tell any friends in new areas to get involved!
One thing I have picked up on my travels to GG areas across London is that some area names can be slightly misleading and thus people are missing out on GoodGym fun - if you've got friends and colleagues in these areas be sure to let them know where they meet in case they're missing out just because of a name:
GG Southwark meet in Peckham
GG Hounslow meet in Chiswick
GG Redbridge meet in Wanstead
GG Brent meet in Willesden Green
GG Newham meet in Stratford in the Olympic Park ...and don't forget we have areas in Richmond, Ealing and Hammersmith & Fulham
GG Race Team
Do you know about GoodGym Race Team? It's a UK Athletics affiliated running club that has its own committee and vision but sits alongside GoodGym. If you want to get started with races or improve your current running times or just get a GoodGym singlet then get involved and you'll get £2 off entry to races too! The other thing the Race Team supports is the GG Big Six - the races that we will be championing through the year and you can sign up confident that there will be support and general #RedThunder...for 2017 the races are:
Keep an eye out on the Events page for news of other races but these six will be mentioned a lot!
GoodGym
I'm gonna keep mentioning it, after all, it's what has brought us all together! For all the fun of the socials, racing and all the rest please do keep in mind that we are trying to help as many people as possible and tackle isolation among the elderly! The best way of doing that is to ensure we are DBS checked so we can go on missions and, if possible, join the coach scheme. This doesn't work for everyone so do keep mentioning it to others even if you can't do it yourself. I know most of you know about the different ways to get involved but just in case...you can get involved in group runs, coach runs or the missions - there is generally something for everyone!
The Taskforces were set up back in 2015 and it was a way to give something back to members who were not just showing up to runs but also helping the trainers out and really driving GoodGym forwards to the organisation that exists now. I was lucky enough to have a hand in this back in the early days and as we expand out of London's reach I think it is really important that people are given the opportunity to get involved so I'll be going on about it lots - feel free to contact me and/or speak to your trainer - and I'm sure we will have Taskforces in every area soon making GoodGym even more successful and more importantly even more of what you want it to be!
Marketing
Well despite those cheers, the central team don't just sit there clicking 'cheer' all day! The wheels have been turning on the marketing front and we've seen loads of snaps of the advertising on the Tube, online and in Time Out. If you've seen us, take a pic and get it on twitter, facebook or instagram! Well done to all involved at GG central and well done to those looking so wonderful in all the press snaps...looking at you especially Hazel!
---
Right... sorry, that was long! Anyway... I know the only reason you've read this far is to see who got the honour of claiming the INTERNATIONAL PUN OF THE MONTH! Now as you know if you were there on the night we did the IPoM for November, December and January - I'm pretty sure I'll never do that again but for what it's worth here are all your pun related results! So with a huge hand and, just cos it's me, a definition of a pun...ahem; your winners:
Pun of the Year 2016 - Lewisham
A phenomenal debut year for Adele and her SE London team - you got on the BBC, you got great numbers and you were crowned with the pun of the year! Congratulations!
IPoM November - Camden
Hitting the political trail Camden came good with their pun... if only real life had listened! Well done to Camden and despite the one vote win there'll be no re-counts here!
IPoM December - Bath
Well done to Steph and the gang proving that they love their pop music in Bath and you voters at the social do too it was a close run thing tho as the Spice Girls beat the rather more christmassy 'GoodGym Wenceslas' by one vote!
IPoM January - Camden
Camden going topical again reflecting many peoples choice to go 'dry' for January, a resounding 18 out of 46 votes - congratulations!
---
I think that about covers the wonderful first social of the month - I hope everyone had a great time and we'll see you next month in Lewisham on the 2nd March as we prepare to 'go on tour' every other month this year!
As ever please do contact me with feedback or things you might want to see/hear on the night - I'm merely the pawn in your social game - direct me as you wish! Outlying boroughs get in touch if you wanna be the 'tour' destination for May!
Thanks again, it'd be nothing without your monthly efforts and presence on the night!
p.s. As some of you know there is an unofficial GG facebook group, it's run by myself and Paul Bown, click here if you want to join - it's a great place to hear about races, socials, training runs and other things that come out of a community having a chatter!
---
Discuss this report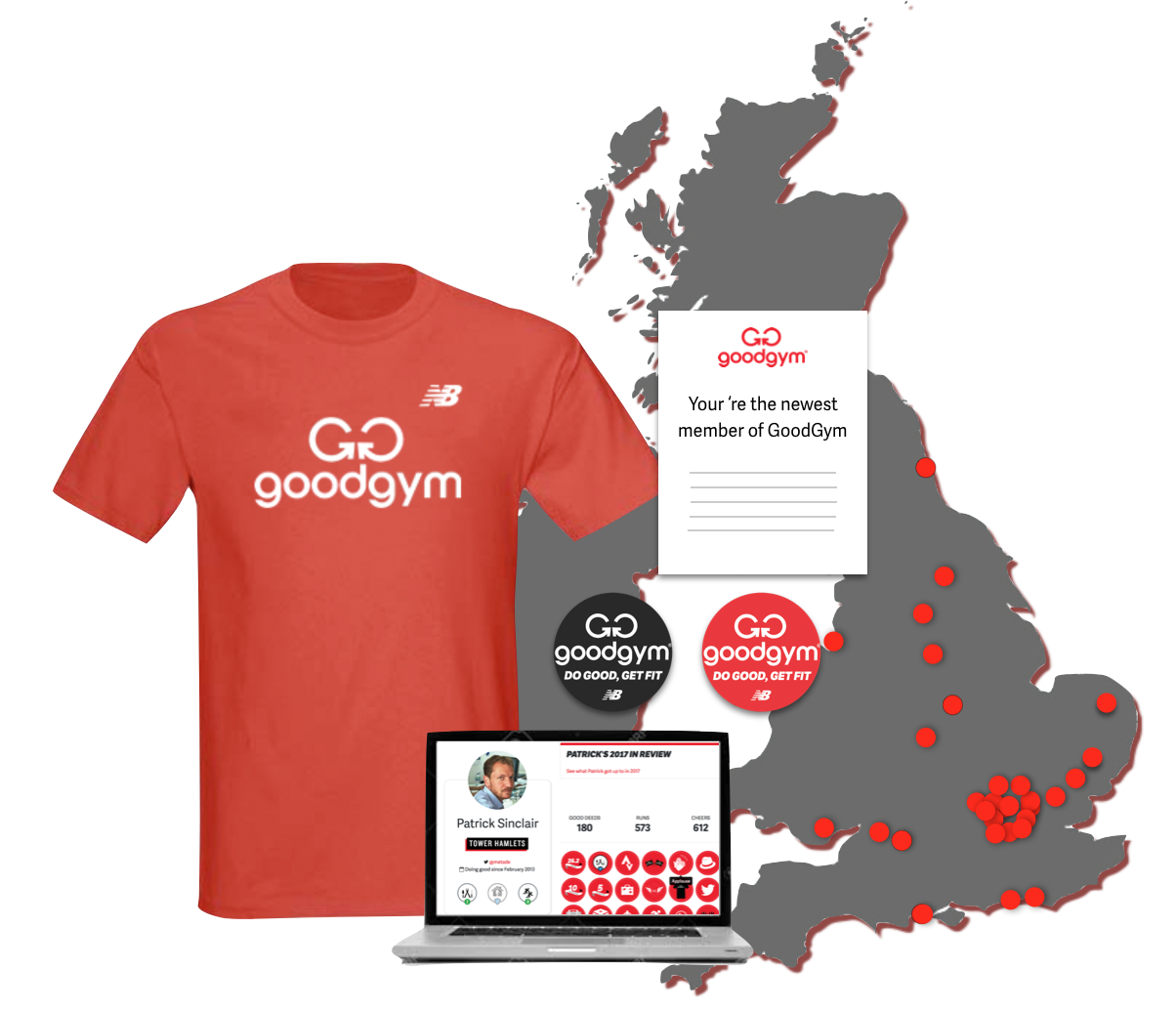 Become a member
Free!
Optional £9.95 monthly donation
Run to help older people
Get the support of a qualified trainer
Access group runs across the country
Claim your GoodGym t-shirt from New Balance
---