Petit Tours
49 runners ran have an amazing time in Camden.
Thursday, 8th of September 2016
Firstly huge apologies for the late-ness of the drinks report...I think I have just about recovered!
So a whopping FIFTY ONE, yup, 51 of you turned up to celebrate the heroes of August and generally just let anyone that was listening that South London is the place to be! It was a fantastic sight to see with so many of you there to hear yet another ridiculous speech from myself and just hang out and be so "GoodGym-y"! Loved it!
As this is late I am going to keep it short so here's a recap on what was said:
Heroes
As ever, until the 30th September you can hit this link to see the heroes data in more detail!
James Poole topped distance with 574.8km...will anyone knock him off the top spot? We had some honourable mentions for Paul Bown and Patrick Luong who hit 320 and 267km respectively - some full-on marathon training happening for both those guys!
In what I have recently termed the 'Bristol Leagues' we had a non-Bristol winner! Most cheers given this month by one Simon Loughran (that's pronounced Lochran btw) with an incredible 2139 cheers - did he actually manage to lead any of his runs?! A small number of those must've found their way to our most cheered runner this month, with 256 cheers it's Paul Becker...from Bristol!
Topping the good deeds table last month we had a return for Patrick Luong with 21 good deeds, couple with all his marathon training that is a great achievement!
Now to the coveted most new runners in the last month award...continuing our trend of new boroughs winning this accolade it's... Wandsworth with 62 new runners in August! Congratulations and keep telling everyone about GoodGym so you can boost your area's numbers!
I had some issues with my 50s and 100s data last month so apologies if I've missed you off but otherwise a warm and very well deserved welcome to Cecilia to the Black T-shirt club with 50 good deeds and getting their wings with a wonderful 100 good deeds is Graham Atkins and Antonia Kanczula! Congrats and make sure you give them a cheer!
News
Two of our previous guest speakers completed their challenges in the last month – Melissa 'Moosenshoes' got thru her #runtheboroughs challenge and George 'Ironman' Bright completed his first ever Ironman in an incredible time of 10 hours and 28 minutes! Fantastic achievements!
We also had Danica Priest completing the Rejkjavik Half Marathon and the Race for life Half marathon, Sarah Moore joining her in the Race for Life Half – well done to you!
We've our last (official) race of the year coming up in Cardiff – we're looking forward to that and a number of other races are taking places with marathons over the next month for a number of GG runners – good luck!
International Pun of the Month
A great set of puns this month, 10 on the long-list, we had 46 votes on the night and for their first ever win with 17 votes (37% of the vote)…
Only tools and (task) forces from Wandsworth!!!
Well done guys!
Right that is that, thanks again for all coming and apologies for the delay with this. Look forward to seeing you all next month, we'll be in Angel, it'll be my birthday – it will be a blast!
Cheers,
p.s. Also thank you to Anonymous who found the time to pen me a letter during drinks - see pic!
p.p.s Massive thanks to John for taking some photos on the night as I completely forgot!
---
Discuss this report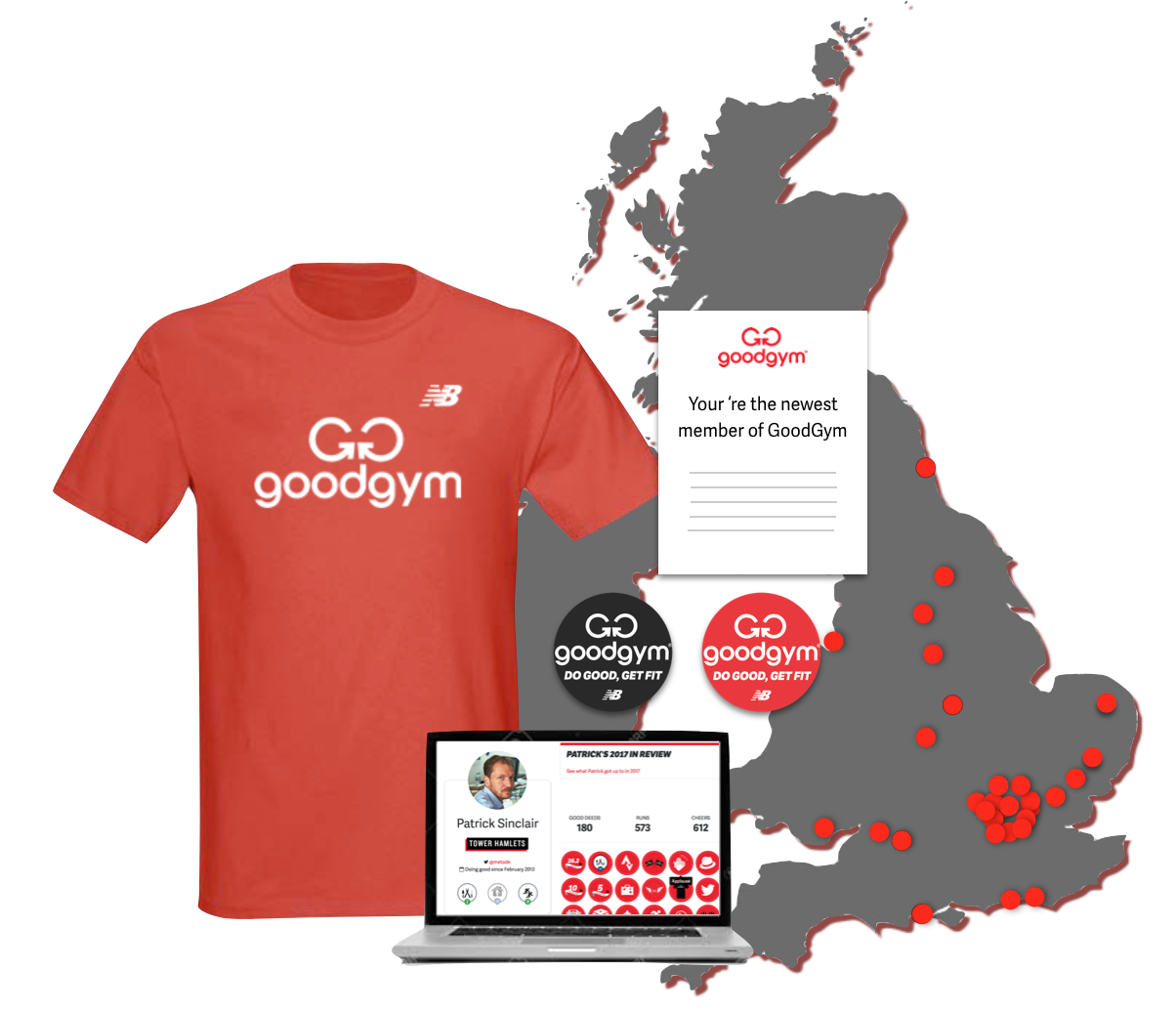 Become a member
with an optional £9.95 monthly donation
Run to help older people
Access sessions across the country
Claim your GoodGym t-shirt
---