Not so sunny-side drinks!
21 runners ran have an amazing time in Hackney.
Thursday, 2nd of June 2016
Hmm, lesson learnt methinks - put sunny in the title...should've known we wouldn't even have a glimmer of sun! Look forward to blizzard drinks for next month!
So another fantastic drinks in another pub...how long before we've done all the pubs in central London? An amazing 21 of you braved the summer chill and the potential of an outdoor booking to celebrate GoodGym's May antics.
Summer chills
With us going back to usual ways of a noisy pub we had a bit of a difference this month as I took us all outside for the speech, despite freezing some of you to death I think it worked quite well and almost made my speech a bit shorter than usual.
Here's last month in a nutshell:
Heroes
Full hero listings are here, but a big welcome to GG Redbridge's trainer to be James Poole at the top of the distance charts, Bristol, showing us that they aren't to be messed with, featured throughout but shouts to Dave Guest topping both most cheered and good deeds last month and Pru with an incredible 739 cheers given! Finally a big shout out to Frances who also topped the good deeds, a fantastic month for her given how much racing she has done too - congrats!
Don't mess with GG Brizzle
Last month we had nine runners turn 100! An amazing feat, showing how dedicated and wonderful a bunch you are! Keep it up everyone!
News
Huge shouts to Axel, everyone's favourite Frenchman, who hit Night of the 10000m PBs and not only failed hugely to be the slowest racer but came 6th in an incredible time of 35:09 - so proud mate!
High viz heroes
We also helped to volunteer at the event and a great crowd came down to roar all the runners on! Ben Pochee, chief organiser, and Rob wilson, volunteer coordinator had these kind words to say:
"...superb GoodGym cheer squad who really made the night what it was" - RW
"majestic high viz wearing lane three heroes" - BP
Awesome!
We did more good than we've ever done before!
Yup, we kicked off volunteers week in awesome style teaming up with the Mayor's office and using City Hall as a start point for 134 amazing GoodGymers to do good throughout London. Here's the uber report of eight tasks in one go!
As ever the main reason we really do this is... the one the only... INTERNATIONAL PUN OF THE MONTH!!!
I think everyone was just too busy to be punny in May, we had a short list of seven and six puns made the top five as we paid homage to a certain Frenchman's first ever pun! As ever there was a frenzy of voting on the night, however, with with six votes, two ahead of the nearest rival...the international pun of the month for May is...
One day I will learn to make these reports short but that day is not today...thanks for coming, for listening, for celebrating and for making GoodGym what it is!
Next month I am still hoping to surprise you but drinks will be on 7th July!
See you then, Pritesh
---
Discuss this report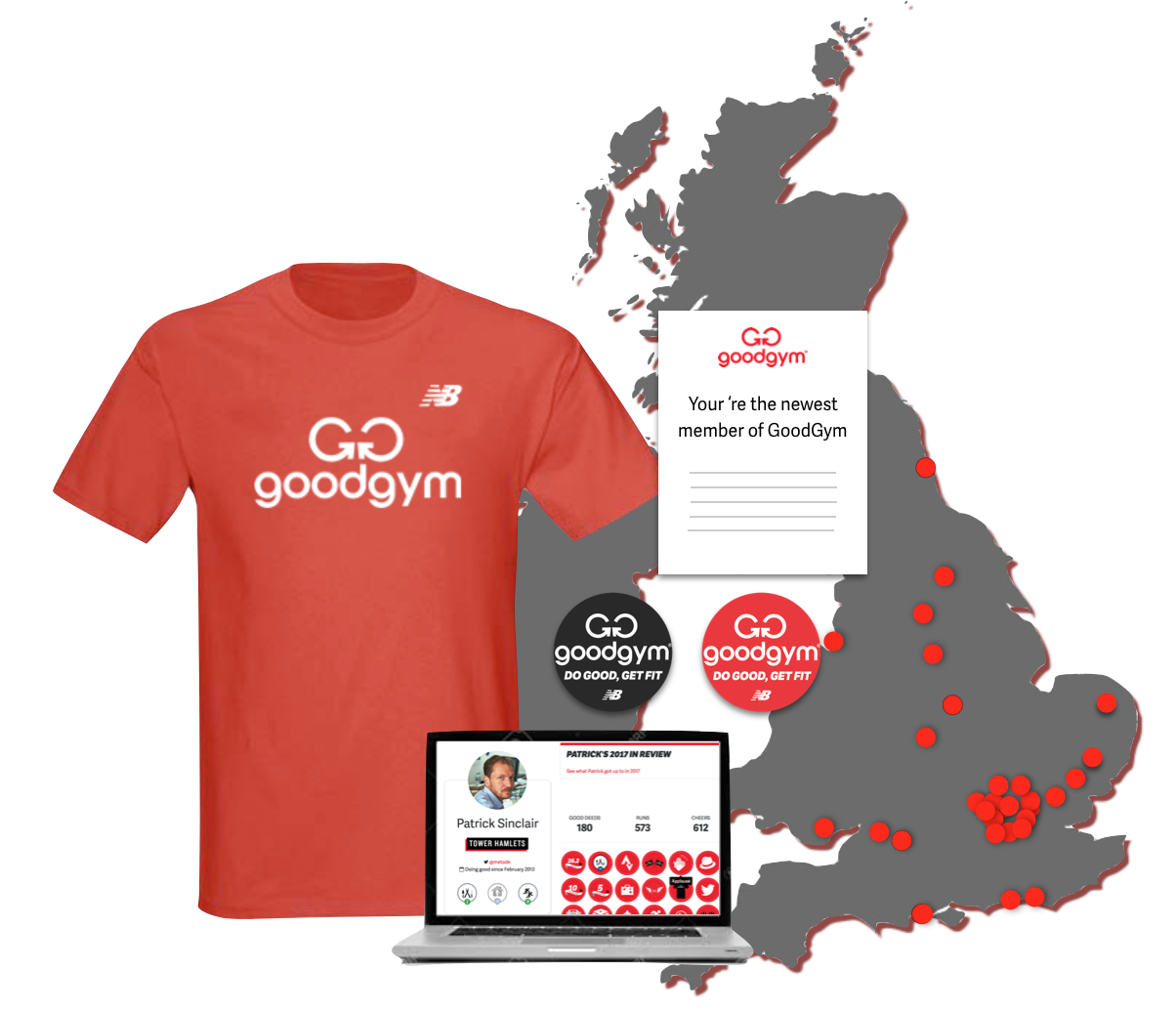 Become a member
with an optional £9.95 monthly donation
Run to help older people
Access sessions across the country
Claim your GoodGym t-shirt
---