Kick-start Holgate Community Orchard and Apiary
The orchard and wildlife area will give the community somewhere lovely to sit and be a source of free fruit
---
Location
York CVS, Denham Room
15 Priory Street
York
YO1 6ET
Date and time
18:15 - 20:00
Monday, 6th of December 2021
---
---
Welcome to GoodGym York!
We're a friendly and social group who combine exercise with helping out in the local community. Every Monday we meet to get active and do a physical task to help the charities or community organisations in our city.
WHERE WE MEET
We meet at the Priory Street Centre and our usual room is the Denham Room. As you approach the front of the Centre, turn right and go to the car park area. The room we use is locked whilst we're out so you can leave your bits and bobs in there. We will have a person at the door managing one in, one out system while dropping the bags etc. There is no requirement to wear a face mask when entering the building, as you will be there by yourself and only for a short period of time, but you can wear one if you feel more comfortable that way. 10 bay pay and display car park is available behind the nursery block, to the left as you approach front of the Centre. In addition on street parking is available on Priory Street.
THE TASK
We will be digging over the proposed orchard area so please bring your gardening gloves and a headtorch if possible.
RUNNING AND WALKING WITH US
GoodGym is for everyone. We welcome runners of all abilities and if the task is close enough we have a walking group too. It's possible to walk to this task (2km each way). Walkers will leave at 18:25 promptly so please arrive in plenty of time.
We always have a back-marker too so nobody will get left behind - no matter what your pace is.
POST-RUN SOCIAL
We will head to The Ackhorne Pub on St Martin's Lane after our run for a spot of liquid refreshment and a good chat. Please join us!
---
---
Discussion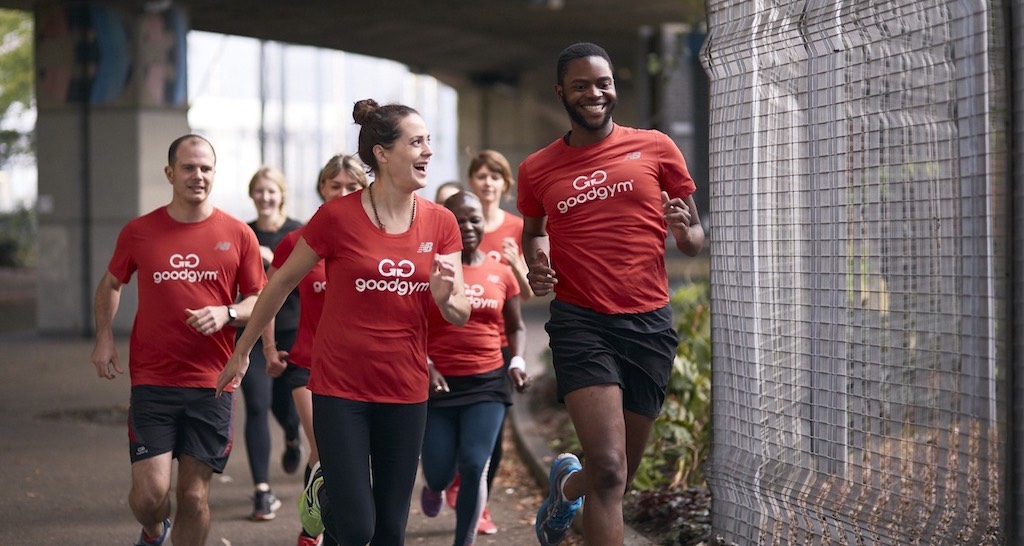 York
New to GoodGym?
This is a GoodGym group run, where we run to help a local community organisation and then run back.
New runners are welcome to GoodGym group runs - no one gets left behind. You're unlikely to be alone, hundreds of new people sign up every week.
Location
York CVS, Denham Room
15 Priory Street
York
YO1 6ET
Date and time
18:15 - 20:00
Monday, 6th of December 2021
---
---
Walkable
You will be able to join a group walking to the task if you'd prefer not to run.
Options are available to run

between 4km and 4km

in total

Remember that we run/walk to and from the task, so you'll only be running/walking for half this distance in one go.

This is a standard GoodGym group run. If you're worried about any aspect of the session, contact us.

Ideal for beginners
---
York CVS, Denham Room
15 Priory Street
York
YO1 6ET
We meet in the conference room of York CVS. The door to the conference rooms is around to the right of the main entrance and the Denham Room is the very first room on the right as you enter.
---

Area Activator for GoodGym York. Loves everything running, from parkrun alphabet collecting to marathons. Will run for cake!
---
Dark task
The area you are working in may be in darkness which could cause a risk of trips or concealed hazards.
What to look out for
Covid Test and Trace
To keep everyone safe GoodGym has signed up to the NHS test and trace service. We will pass on your contact details only if they ask for it.
The GoodGym central team will also be in contact if we are made aware that anyone attending this session tests positive in the days afterwards.
Age Restriction
GoodGym welcomes anyone aged 18 or over. If you are under 18 then you will be unable to participate in any GoodGym activity
Make sure you've read our general guidelines for safety when running and at a task.
Share with friends