GoodGym Tower Hamlets: Join in this week's brilliant community task, AND our fabulous fitness session!
Come and join the team this week as we head into our Borough, lend a few pairs of helping hands, before enjoying a fitness session tailored to all abilities.
Group Runs Update
Due to the current social distancing guidelines during the Covid-19 outbreak, we have paused Group Runs. Have a look at Community Missions and Missions to see what else is available in your area.
Description
Please note that this group run has been cancelled.
GoodGym Tower Hamlets is where it's happening!
We think we're a really friendly little group, who each week head to a different location or project in Tower Hamlets, where we offer a hand with anything from litter-picking to tree-planting.
THE TASK. We enjoy a variety of indoor and outdoor tasks, with supportive contacts and task owners who will do their very best to keep you comfy when the British weather does its worst!
THE FITNESS SESSION. This is followed by a fitness session which may be a Pilates for Runners class (our trainer Laura is a qualified Pilates teacher and full time personal trainer), or a total body workout (useful if you're struggling to get to the gym) or a little more running, which is always tailored to all levels.
So do sign up for this week now, and as soon as our task is confirmed, the details will be available.
**And don't forget:
• We have plenty of new faces every week, so you'll always have another new face to chat to, and meeting new people is what we're about, so forget feeling apprehensive and self-conscious if this is your first time!
• AND, all fitness is tailored to every fitness ability, so whether you're returning from injury or totally new to exercise, or super-fit and looking to squeeze some additional mileage in, we can accommodate you and really add to, your weekly routine.**
Date and time
18:45 - 20:30
Monday, 30th of March 2020
Led by
Laura Williams
GoodGym Trainer for Tower Hamlets. Personal trainer. Seriously sweet tooth.
Town Hall Hotel - Hotel Entrance
Patriot Square
London
E2 9NF
There's space to change and leave bags and toilets. We're not planning to do anything purposefully dangerous, but GoodGym takes no responsibility for your safety during group runs, you participate at your own risk. Participants accept full responsibility for items stored at Town Hall Hotel, and Town Hall Hotel and GoodGym will not be held liable for any losses or damages.
Come to the hotel entrance on Patriot Square, not the bar/restaurant entrance on Cambridge Heath Road. Ask reception where to meet us if you can't see anyone in a red t-shirt.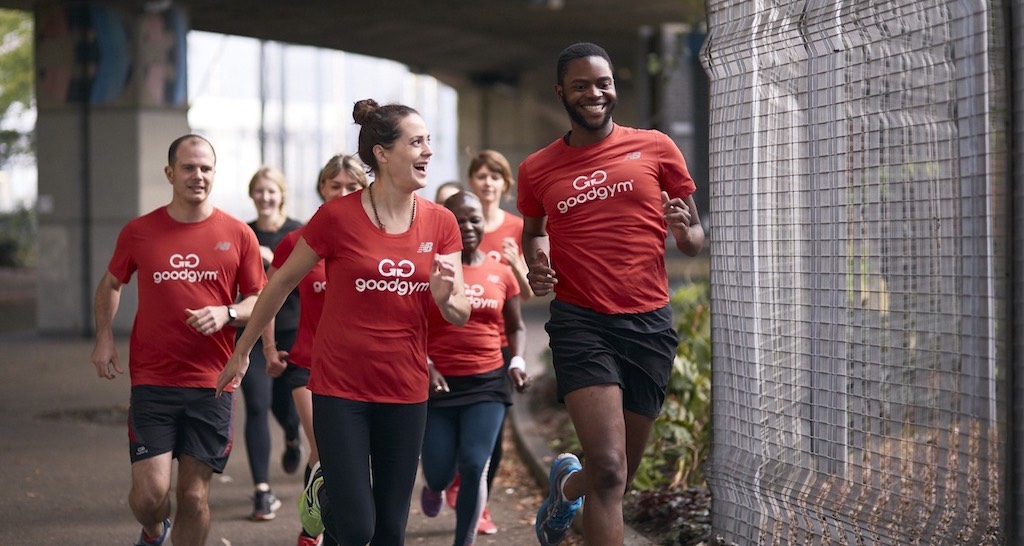 Tower Hamlets
New to GoodGym?
This is a GoodGym group run, where we run to help a local community organisation and then run back.
New runners are welcome to GoodGym group runs - no one gets left behind. You're unlikely to be alone, hundreds of new people sign up every week.
There's a place to leave bags and a toilet at the start point, all you need to do is bring your trainers. It's free to try - get involved!