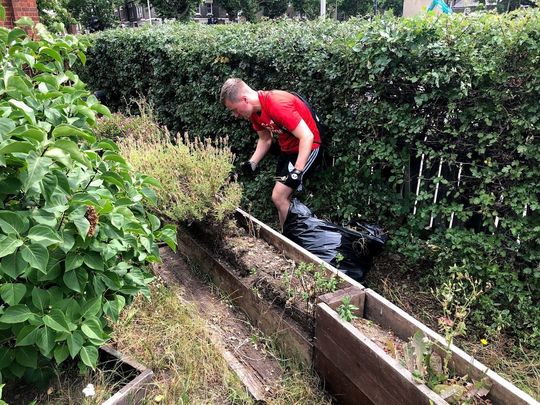 Why we are supporting Peckham Rye Community Garden
At Peckham Rye Park, a new 'American Garden' has been created for people to see and explore, whilst supporting our wonderful bees and other pollinators.
How to get involved
At this stage, we are weeding across six large beds to give the new plants (rhododendrons and more) some breathing space. The sessions are very flexible - even if it is only 15 minutes, volunteers would still be most welcome!
The following drop in dates are available Weds 9th / Weds 16th / Thurs 17th anytime between 10am-3pm. Please bring your own gloves.
More details
Log in to see more details
Show your support
1 people are supporting Peckham Rye Community Garden
By supporting this charity, you will be able to log any good deeds you have done with them.
Count me in
Posted by

Ian Gostling
Running, Dancing, Waving kind of guy. Lets get stuck in Team!