SUSTRANS - National Cycle Network (NCN)
Improving local access to walking and cycling routes
Group Runs Update
Due to the current social distancing guidelines during the Covid-19 outbreak, we have paused Group Runs. Have a look at Community Missions and Missions to see what else is available in your area.
Description
Please note that this group run has been cancelled.
Sustrans are the charity that's making it easier for people to walk and cycle.
The National Cycle Network (NCN) is a network of signed paths and routes for walking, cycling and exploring outdoors, with SUSTRANS being the custodian of the Network. At 16,575 miles it spans the UK, connecting people and places and providing traffic-free spaces for everyone to enjoy.
Sheffield has approximately 17 miles of National Cycle Network and growing, much of which is also part of the Trans -Pennine Trail. The Network enters Sheffield from the north at Grenoside and leave the city to the East at Rother Valley Park and to the West at Ringinglow. No-one would claim that the Network is perfect in the Sheffield area and it's in much need of looking after and regular maintenance. It passes through some of the most deprived areas in the city and problems include general litter, broken glass, fly-tipping, vandalism, and overgrowth.
The Task:
Good Gym can help make the network usable and attractive to prospective users by helping with litter-picking and brushing back, vegetation management, cleaning signs and a general sprucing-up. LItter-pickers, brooms and shovels etc will be provided to give this area a bit of a clean. If you have your own gardening gloves, please bring them with you, thanks! If it's Likely to be dark on the run, please bring a head torch with you.
Date and time
18:30 - 20:15
Monday, 1st of June 2020
Led by

Tom Mutton
Sheffield Trainer. PT, England Athletics Coach in Running Fitness & Tutor.
Showroom Cinema
15 Paternoster Row
Sheffield
S1 2BX
There's space to change and leave bags and toilets. We're not planning to do anything purposefully dangerous, but GoodGym takes no responsibility for your safety during group runs, you participate at your own risk. Participants accept full responsibility for items stored at Showroom Cinema, and Showroom Cinema and GoodGym will not be held liable for any losses or damages.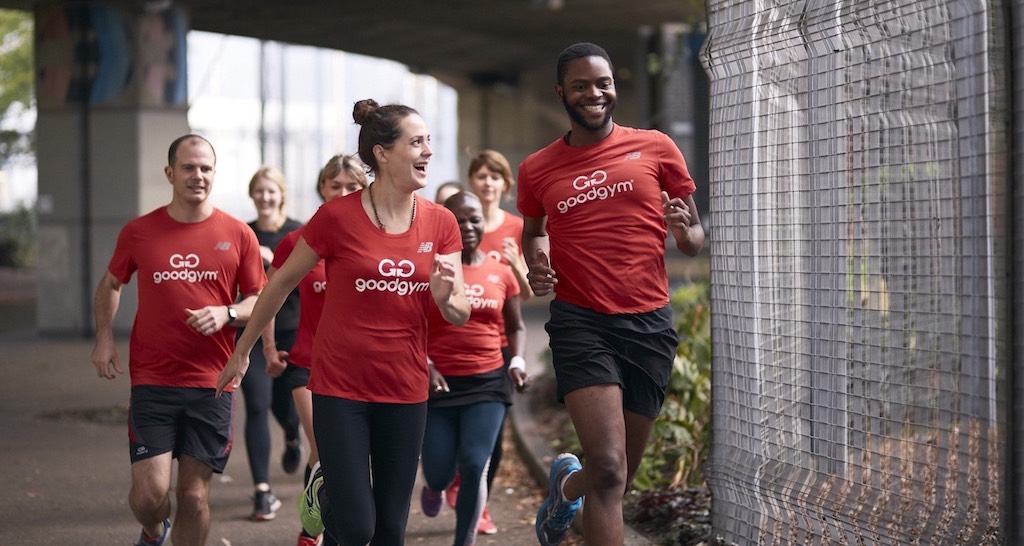 Sheffield
New to GoodGym?
This is a GoodGym group run, where we run to help a local community organisation and then run back.
New runners are welcome to GoodGym group runs - no one gets left behind. You're unlikely to be alone, hundreds of new people sign up every week.
There's a place to leave bags and a toilet at the start point, all you need to do is bring your trainers. It's free to try - get involved!