GoodGym Coventry x Raleigh launch: Coffee tots are moving
Supporting the community cafe to help families in Coventry
---
Location
Coventry Boys and Girls Club
White Friars St
Coventry
CV1 2DS
Date and time
18:15 - 20:00
Tuesday, 2nd of May 2023
---
---
Welcome to GoodGym Coventry! We're a friendly and social group who combine exercise with helping out in the local community. We meet every week to get active and do a physical task to help the charities and community organisations and projects in our area.
Come and celebrate the launch of GoodGym's partnership with Raleigh. On top of our usual session today we'll be marking the GoodGym x Raleigh partnership with some treats courtesy of Raleigh. New people are always welcome at GoodGym so if you've not attended a session yet this is the perfect one to try out
The Task:
Coffee Tots have had to find new premises as there are plans to knock down the City Arcade and the Bull Yard for housing, a hotel and leisure facilities.
They need our help to dismantle some shelves and move some boxes as they have now moved to the Wave.
About Coffee Tots:
Coffee Tots is a parenting support project, based in a community cafe in Coventry City Centre; offering support for parents and baby and toddler play sessions that boost confidence and improve well-being
The Run/walk:
GoodGym is for everyone. We welcome runners of all abilities and it is often possible to walk to the task if you would prefer. We always have a back-marker so no-one is left behind - we're about achieving something together so you'll always be welcome no matter what your pace is.
It will only be a short run to the arcade so we will probably finish off with a fitness session.
Where to meet:
Meet outside Coventry Boys and Girls Club at 6.15. There is on street parking but if you struggle to find a space you can use the clubs car park. There is cycle parking a bit further down on the opposite side of the road. Toilet facilities available.
If you have any questions please pop them in the comments section below or email lauradenham@goodgym.org
---
---
Discussion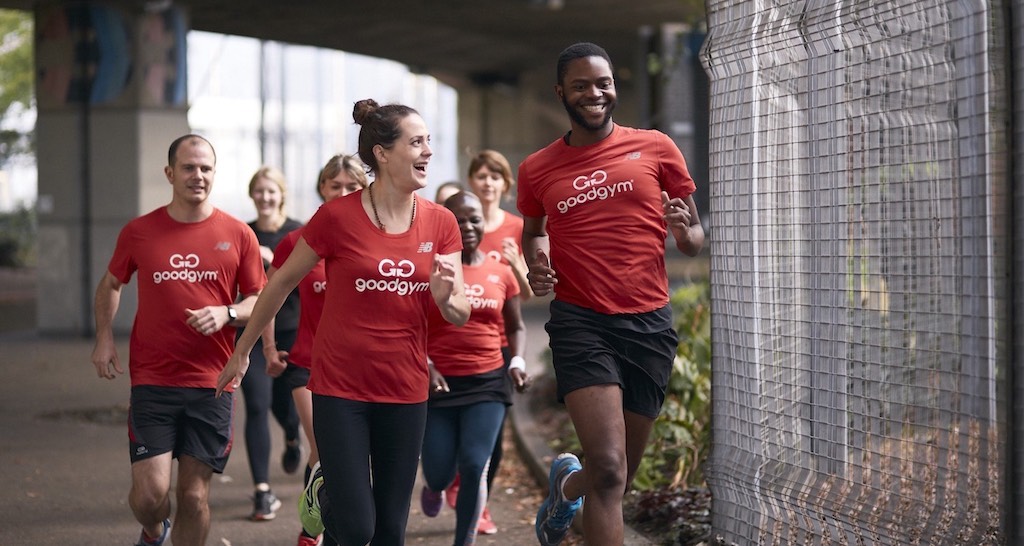 Coventry
New to GoodGym?
This is a GoodGym group run, where we run to help a local community organisation and then run back.
New GoodGymers are welcome to GoodGym group runs - no one gets left behind. You're unlikely to be alone, hundreds of new people sign up every week.
Location
Coventry Boys and Girls Club
White Friars St
Coventry
CV1 2DS
Date and time
18:15 - 20:00
Tuesday, 2nd of May 2023
---
---
Options are available to run

between 2km and 4km

in total

Remember that we run to and from the task, so you'll only be running for half this distance in one go.

This is a standard GoodGym group run. If you can't run for more than 15mins without stopping or you're worried about any aspect of the session, contact us.

Ideal for beginners
---
Coventry Boys and Girls Club
White Friars St
Coventry
CV1 2DS
---

Likes being out in the fresh air, running, socialising and spreading kindness. Favourite quote, 'Be the change you want to see in the world'
GoodGymers helping out
Back marker

Make sure that no one is left behind
---
What to look out for
Covid Test and Trace
To keep everyone safe GoodGym has signed up to the NHS test and trace service. We will pass on your contact details only if they ask for it.
The GoodGym central team will also be in contact if we are made aware that anyone attending this session tests positive in the days afterwards.
Age Restriction
GoodGym welcomes anyone aged 18 or over. If you are under 18 then you will be unable to participate in any GoodGym activity
Make sure you've read our general guidelines for safety when running and at a task.
This event is organised by your Taskforce, a group of experienced GoodGym members in your area, they are not responsible for your safety. You should feel confident to participate in the event as it is described and you do so at your own risk.
Share with friends