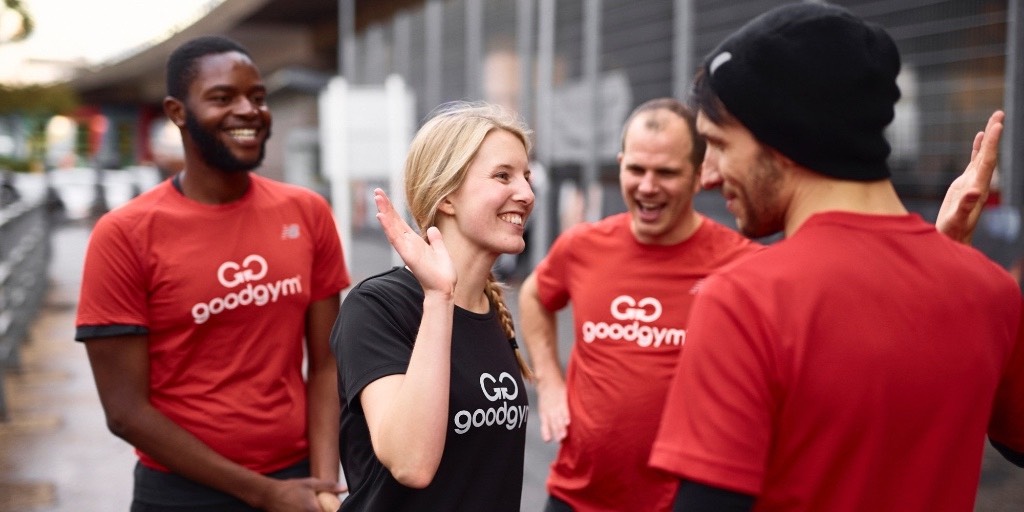 GoodGym supports good mental health
GoodGym is proud to promote good mental health. We are aware that exercise, helping others and connecting with our communities have the power to make us feel happier. We hope that being involved in GoodGym has a positive impact on the health and wellbeing of all of us.
How can GoodGym help me with my mental health?
Connect
There is strong evidence that indicates that feeling close to, and valued by, other people is a fundamental human need and one that contributes to functioning well in the world.
Be active
Regular physical activity is associated with lower rates of depression and anxiety across all age groups.
Take Notice
Reminding yourself to 'take notice' can strengthen and broaden awareness.
Studies have shown that being aware of what is taking place in the present directly enhances your wellbeing and savouring 'the moment' can help to reaffirm your life priorities.
Heightened awareness also enhances your self-understanding and allows you to make positive choices based on your own values and motivations.
Learn
Continued learning through life enhances self-esteem and encourages social interaction and a more active life. Anecdotal evidence suggests that the opportunity to engage in work or educational activities particularly helps to lift older people out of depression. The practice of setting goals, which is related to adult learning in particular, has been strongly associated with higher levels of wellbeing.
Give
Participation in social and community life has attracted a lot of attention in the field of wellbeing research.Individuals who report a greater interest in helping others are more likely to rate themselves as happy. Research into actions for promoting happiness has shown that committing an act of kindness once a week over a six-week period is associated with an increase in wellbeing.
What can I do to help others?
Everytime you participate in a GoodGym run it's also an opportunity for you to help others feel good about who they are.
Here are some suggestions on how to help.
Be friendly and approachable

Speak to someone you've never spoken with before

Help make sure no-one is left on their own

If you spot someone who looks unsure offer to help

Help to welcome new runners and make them feel at home

Little things like showing new runners where to leave bags or where the toilets are can make a big difference
What other support is available?
Though GoodGym is a great way of increasing your wellbeing, it's not a support service.
If you have specific well-being needs you might want to talk to a specialist wellbeing or mental health organisation. If you are experiencing difficulties and would like additional support you may find the following organisations useful: