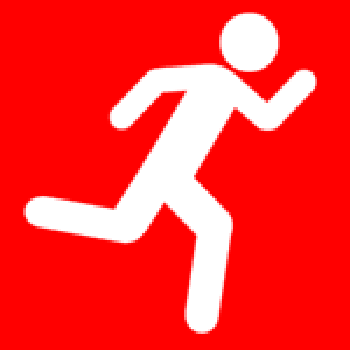 Teia is a now a fully fledged GoodGym runner. They've just run to do good for the first time. They are out there making amazing things happen and getting fit at the same time.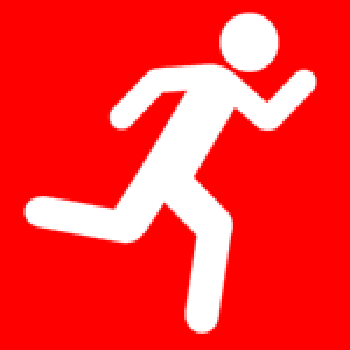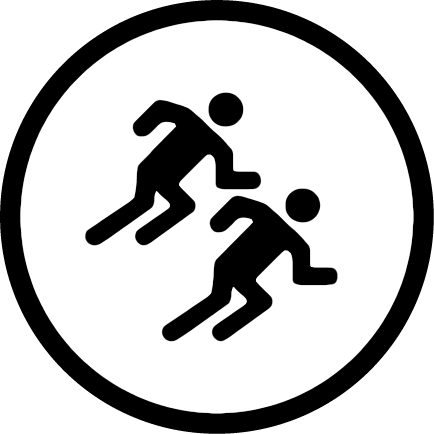 Wed 20 Oct
•
Pun credited to: Adam
The smell of coffee at the Old Spike Roastery tempted us to meet inside even though the weather was mild and it hadn't started to rain (yet)! Adam was the first to arrive and like me, had already done two group runs this week with Wandsworth on Monday night and Lambeth last night. What a guy, full of goodness! 😇 Nelly arrived next after noticing she was away these past couple of weeks. She reminded me that she had a lovely time in France with her parents last week. She was back for her regular routine. Paulin and Jess arrived one after the other as we drew closer to the departing time. Jess was back for her second Group Run and good deed as well as Hannah, who just showed up on the dot! Great to see new faces come back for more!
---
The shortest Group Run run
After a quick warm-up to get our hearts racing and bodies warm, we ran towards Peckham Rye Park, doing half a (total) lap of the park and headed towards Nunhead Green. The run lasted just over 12 minutes (15 minutes with traffic lights) and came up to 2k! It was just enough to consider it a group run, but I knew that Polis (the task owner for tonight) and Trii were waiting for us at Salvation Army Nunhead. It was Trii's first ever good deed and it was great to see that she wanted to come and help out her local community. It really was a pleasant surprise - from tag rugby teammates (and we still are) to community champions! Thank you Trii for coming out tonight!
---
Enough books to start a book shop
Knock knock knock, is anyone home?!?
The lights were on. In the background, I could see Polis make his way to the front of the building to let us in. It was a pleasure to see Polis again after a few month since our last collaboration and he looked well. The charity shop that the Salvation Army set up a few months ago was in full stock (and in full swing too). Yet, we weren't here to shop (or so I thought....). We were here to help Polis shift and lift bags (and I mean BAGS) of books from the storage space underneath the stairwell to the first floor, where the project is to convert it into a (co-)working space (as many of us work from home). However, this is still in development and thus, this space could be used to sort and store books!
Travel, cooking, children, softback and hardback
Things to put on my Hinge/Bumble profile?!...maybe the first two...three? 😂 Nope, it was how we had to categorize the books once they started to come through from downstairs. Paulin and Nelly got a pen, some paper, sticky tape and a system in order to organise the books as Adam, Hannah, Jess and Trii took on the back-breaking and arm-aching task of carrying the heavy bags of books (and then DVDs) up (luckily) one flight of stairs.
Netflix and streaming killed DVDs - Jess
A bit of a statement there Jess, but true! Once the books and DVDs were up, the whole team got involved in categorizing. This is when the shopping started...the saying "I'll stay for one pint" and you end up having five in a pub can be applied to books in a charity shop. There were some interesting finds, it seems the book - Fear of Flying - isn't about the fear of literally flying...there were a couple of interesting sentences that catches the eye of the reader 👀. Literally.
The time to browse for books whilst sorting them too was approaching and I had to make sure we put a bookmark in this task for 20:00. Tick tock, tick tock. We had one last quick task to move the unorganised bags of books and DVDs to an area out of the way to be sorted for another day. We had to take that all important group photo before wishing Polis well AND taking our books home with us!
No time for a HIIT session or a longer run, so I took the group through a short-cut to get back to Old Spike in time for 20:15. We finished off with some stretches on the green before parting ways.
Thank You Polis
GoodGym is all about getting fit and doing good! We praise the runners/cyclists/walkers who come to get fit and help out, but we often forget about our task owners and I would like to take this opportunity to thank Polis for agreeing to stay later than usual and host us. We have a shared vision to do more work together (painting, food prep, youth clubs), so please watch out for this space and future Group Runs!
Read more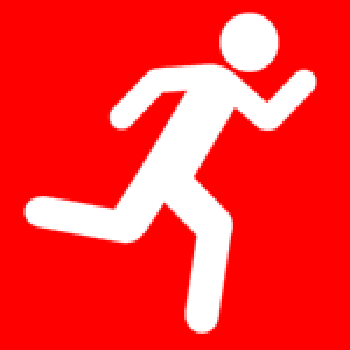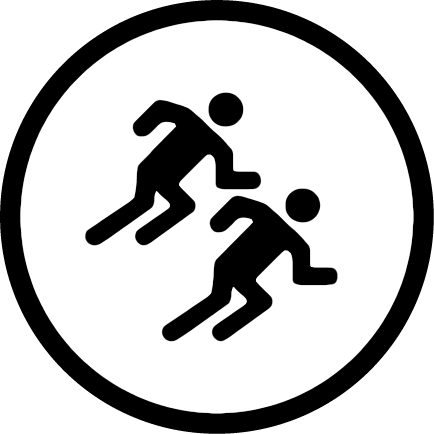 Wed 20 Oct 18:30 pm
Old Spike Roastery, 54 Peckham Rye, London, SE15 4JR
Helping the Salvation Army keep their charity shop clear
Salvation Army Nunhead is asking for our help to lift and shift excess donated books from their charity shop to their storage space. This will be a full body workout as we will be climbing stairs (2 flights). There might be other tasks, but this will be confirmed closer to the date.
Since Salvation Army Nunhead is just around the corner from Old Spike Roastery, we'll do a couple of laps of the Rye to ensure we get the fitness part done right.
If you prefer to walk, you can walk from the Old Spike Roastery to Salvation Army Nunhead in the same time as the runners do laps of the Rye.
The "Where, When and What":
📍 Meet at Old Spike Roastery for the Group Run OR at the task, Salvation Army Nunhead (Nunhead Green entrance) at 19:00.
⌚ 18:30 (leaving at 18:45 latest). If meeting at task, be there for 19:00. We will be back in Peckham by 20:15 (latest).
✅ There will be access to Old Spike Roastery, so you can drop your bags and use their toilets before we head out.
🏃🏃‍♀️ We will be running around 2.5k there and 1k back. There will be a back marker to ensure no one gets left behind. Running at a medium pace to get to the task in 15 minutes.
Advisable: Bring a head torch🔦 as it's getting dark for the run and potentially, a mask 🤿 for the task.
Read more