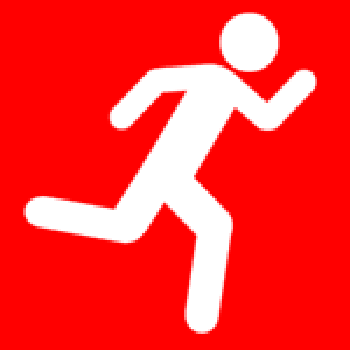 Oisin is a now a fully fledged GoodGym runner. They've just run to do good for the first time. They are out there making amazing things happen and getting fit at the same time.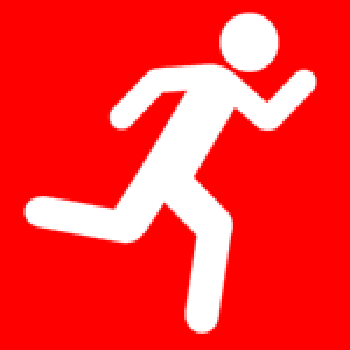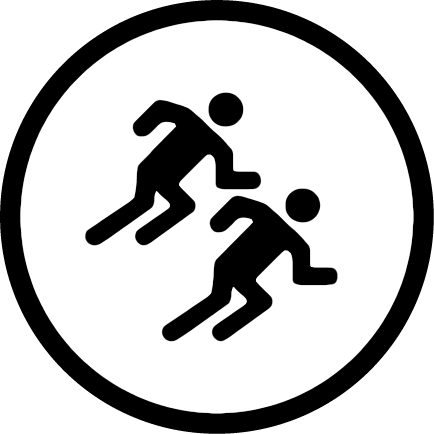 Mon 1 Nov
•
⏰ The clocks may have changed but the dedication of GoodGym York certainly hasn't. 29 enthusiastic GoodGymmers met for our first fully dark group run this year, undeterred by the chilly temperature and continuing to #RunBrightatNight 🌠
Oisin joined us for his first GoodGym good deed - welcome Oisin 🙌
We also congratulated Vicky on her 200th good deed and gave her the spectacular good deed cloak to wear (handy for keeping warm on chilly nights too!) 💪
🌱 After a warm up, we split into two groups with Michal leading a group to Fulford Cross Allotments to help out St Nicks there. The rest of us headed to Hull Road Park to meet Kristina from the Council.
Here's what Michal had to say about the Fulford Cross gang: 14 of us went on a 2k journey towards Fulford Cross Allotments to discover the mysterious St Nicks composting bins. We've been to this allotments site before, however today was the first time volunteering there for a project run by St Nicks Fields. Fortunately our host Nicola was easy to find as she had her portable lights switched on and the task location was just by the path 💡
Nicola explained that the parcel of land by the brick wall, which included some birch trees, brambles undergrowth and two massive composting bays, has been handed by the allotments association to the St Nicks green corridors project 🌳
Our task was to separate the good compost from the rest of stuff that included assortment of sticks, stones, roots and weeds, making space for the wildflower cuttings from the nearby meadow. We didn't have to be told twice, picked up the spades and forks and started digging and pulling 🌱
Soon a first object of interest was found:
"I found a dog collar" - Katie
It was partly rotten and located quite shallow in the compost heap. Some of us got worried that that a "zombie dog" will materialise if we keep digging. Fortunately that hasn't been a case 🐕
While all this was happening a team of four, so Dom, Abi, Martin and Pete were tasked with the wildflower cuttings from the nearby meadow 🌺
Tone bags have been used for transportation of cuttings and the sound of them being dragged on the floor and bright head torch light made Carl think that a vehicle is approaching 🚙
Vicky celebrated her 200+ good deed by forking at the weeds and sticks in the compost, some spade work and a little bit of stand and watch if others work as they should. The cape she was wearing wasn't making the work easier, as it was pulling at her throat making it difficult to breathe. This prototype requires some adjustments to make it wearable🦸🏼‍♀️🦸‍♂️
After just over 35 minutes of honest work the composting compartments were in a lot better shape than before our arrival and the task owner was very grateful for our efforts 👏
We then ran back to meet the other group, however they got carried away trying to make genuinely good dead hedge better and were running late 🍂
We were at the meeting location for few minutes when someone spotted some torch lights at the end of the road. It was a quick decision to hide behind the trees and then jump out and scare the other group when they were running past. When they came closer we saw that the torch lights were Pete, our back marker and his companions. We were totally surprised by that , as they approached from the direction where the other group was expected. It turned out that Pete cleverly headed towards the initial meeting point location and not seeing anyone there was moving back towards the base.
And at that point a magical moment happened. As we emerged from our hiding places Mitch stayed hidden thinking that we are still hiding. While in his hiding place by the wall he turned into an insect 🧙‍♂️
"He turned into a night glow insect" - Pete and Leanne
Completely engulfed by the darkness and with the effect of his dim head torch light made him look like one 🐛
After few moments we decided to jog back towards the base and wait for the second group there. Few of us decided to head to the pub, or home whereas the rest of us did a workout with each person choosing an exercise for everyone to perform and then passing to another person to choose another move and so on. What started with front lunges and arm circles soon turned into dance moves including swish swish, Macarena and others like fixing a lightbulb - if this can be called a "dance move."💃🕺
Meanwhile, at Hull Road Park...
🔦 Our headtorches and lights lit the way through an incredibly dark park (apparently street lamps will be added before our next run there) 💡
🌿 Once there, we split into a few groups, divided the tools and lights that Kristina had brought and got our heads around the different jobs to be done. We had groups shovelling compost and removing green waste (including the dreaded bindweed) and children's toys(!?) from it 🧩 There was a pile of woodCHIP next to one compost heap that may or may not need removing on a future task as it was in the wrong place.
Ben was shown where to take the decent compost and Kristina told us about her plans to add splashes of colour for spring by planting some lovely bulbs 🌷 We can't wait to see that 👌
🍂 Another group set to work on the infamous dead hedge, using an iron bar and some wooden STAKES. Oisin and Debs both had a go at banging some stakes in (after much discussion about the best place for them and how best to avoid tree roots and stones). Much progress was made in building said hedge between the stakes and also in the composting tasks 🌴
We left the task with plenty done as well as plenty more to do (which is just as well as we're heading back there in a few weeks time!)🥳
After a jog back to CVS and some cool down stretches , it was time for the pub 🍻
Don't forget that there are still spaces on the community mission at Mayfields Community Trust this Saturday morning, continuing the work we did last Saturday. (If you're really lucky, you might get to use a *scythe-like instrument 😎)
🏃‍♀️🏃‍♂️Join us for next week's group run when we'll be heading to Holgate Community Orchard and Jubilee Wood.
Read more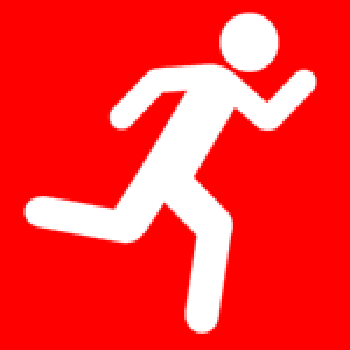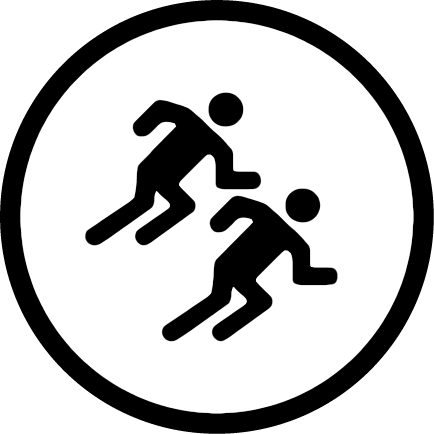 Mon 1 Nov 18:15 pm
York CVS, Denham Room, 15 Priory Street , York , YO1 6ET
Improving the park environment
Welcome to GoodGym York!
We're a friendly and social group who combine exercise with helping out in the local community. Every Monday we meet to get active and do a physical task to help the charities or community organisations in our city.
WHERE WE MEET
We meet at the Priory Street Centre and our usual room is the Denham Room. As you approach the front of the Centre, turn right and go to the car park area. The room we use is locked whilst we're out so you can leave your bits and bobs in there. We will have a person at the door managing one in, one out system while dropping the bags etc. There is no requirement to wear a face mask when entering the building, as you will be there by yourself and only for a short period of time, but you can wear one if you feel more comfortable that way. 10 bay pay and display car park is available behind the nursery block, to the left as you approach front of the Centre. In addition on street parking is available on Priory Street.
THE TASKS
Half of us will be heading to Hull Road Park where we've been asked to continue creating a dead hedge and emptying the compost bin.
The other half will be helping St Nick's by heading to Fulford Cross Allotments to clear their compost areas. This will allow them to be used for their intended use.
Tools and some light will be provided but please bring gardening gloves and a headtorch if you've got one as the nights are drawing in.
RUNNING AND WALKING WITH US
GoodGym is for everyone. We welcome runners of all abilities and if the task is close enough we have a walking group too. It's possible to walk to this task (1.5km each way). Walkers will leave at 18:25 promptly so please arrive in plenty of time.
We always have a back-marker too so nobody will get left behind - no matter what your pace is.
POST-RUN SOCIAL
We will head to The Ackhorne Pub on St Martin's Lane after our run for a spot of liquid refreshment and a good chat. Please join us!
Read more