Gold Diggers
18 runners ran 5.4km to help their local community in Lewisham.
Monday, 15th of August 2016

Led by Adele Prince
Olympic fever hit Lewisham big time this week, as eighteen golden athletes pushed themselves to the limits with a 5.5km run, forty minutes of hard work, a bit of a gossip and some truly focused Olympic-themed circuits. Knock out!
There were a series of smiling faces sauntering into Glass Mill this week, as we welcomed two new runners - hello to Gemma and Malachy - and welcomed back many others (hello also to Lucy, who loved it so much when she covered the other week, that she came all the way back for more!). What a lovely big group to engage, with news about Roni's first coach run, a great looking mission this weekend and, of course, talk about the upcoming task.
Another gorgeous evening awaited us, so we embraced it with a big old name-check game and some fun with Stuck-in-the-Mud (refraining from getting stuck in to the slightly more risky Knock Down Ginger, as mentioned by Jacqueline. Who'd have thought it?!). The play-zone was marked out with the end-point being a specific lamp post, but oh no, some people were taking liberties (cheating) and legging it all over the place. Poor Roni (who was 'it') had to really sprint around, trying to 'stick' the cheeky runners. There's nothing like a silly game to get you out of breath and ready to run.
To the task!
It seemed particularly busy along Lewisham Way, with lots of 'Sorry, what did you say?'s being heard (just), the whole of Lewisham seemed to be rushing along and showed some appreciation, with the odd holler out of car windows, a flash of headlights and the odd toot (all good, positive love in the air here!). Lewisham Way is a busy road, with lots of little side roads to cross, giving us plenty of opportunity to regroup at crossings and make sure we didn't lose anyone on the way - thank you to our group of back-markers tonight Helen, Judy and Roni. There was even time for a group selfie and, as you can see, this is clearly something that I need to practice (or I could work hard on my arm extension?)! Before we knew it, we were in front of the Goldsmith's library and waiting to cross towards the Venue (you know it, big black building, been there forever). A swift glide down towards the park and we were at our destination.
As we gradually filed through the gate, Shalena was blown away by how many of us had turned up, 'And there are more!' she said. The outside space was still looking good after our last visit, but you could definitely see where we had got to. Sean was very eager to finish off what he had started around the side area, but now with a few additional pairs of hands to make the job that much easier. Another group worked closely on the main entrance which, with its tiny paving blocks, needs some very focused needling and weedling (and some strong sweeping from Cecilia!). Along the other edge, a team tackled the leaf mountains, litter picking and pulling up the tiny weeds that had sprouted amongst the lovely little herb garden (which is amazingly untouched by slugs and snails, how?!).
Our run had been quick, which gave us longer at the task this time and, with so many hands on the job, we had the place looking absolutely tip top! With ten minutes to go, we discovered a whole other area around the back (this place is big!), so some concerted picking, pulling and grabbing went into motion as we counted down the minutes. Stepping back and looking at the progress, it did seem as if we could have the whole of New Cross and Deptford weeded by the end of the evening, but there was other work to be done!
Going for GOLD!
This task comes with its own park, so not far to go for our fitness session this week, handy! It was great to see so much going on in the park, with footballers, runners, children on bikes (who were keen to find out what we were up to) and passers by who looked like they were itching to have a go (join in, we'd love to have you along!). A lot of our time in the past week has been spent watching, reading about, listening to and talking about all things Rio, so it seemed fitting that we should be inspired by the world of the podium tonight. A series of 'stations' were placed around the area, with different sports to complete in groups of three and four. There were exercises inspired by trampolining, weight-lifting (grunting optional, but most seemed to do a bit of this), cycling, swimming, hurdling and sprinting. It was a tough session, with 30 seconds of each exercise, before quickly moving on to the next. What grit, what determination, what strength!
Run to the hills!
I hadn't registered that our runners would be going straight up a steep hill after all this, but nobody was put off by a bit of upward action, that's what it's all about, eh? Respect to those who found a sprint in them! We'd barely crossed the road when talk turned to dinner (we usually wait until we're at least in sight of Glass Mill). Some mouth-wateringly tasty dinners awaited us, with penang curry with quinoa sounding the most delicious - Jacqueline also informed us about black quinoa, yes, you get it all here, including all the latest in healthy eating! It did go downhill from here though (literally and metaphorically) when Sean told us about his early exploits in the kitchen (spag bol without the sauce anyone?), though it looks like he's now got the hang of it and we'll all be piling round his next time ;)
We were treated to the most beautiful sunset as we took the hill downwards towards our stretch and warm-down. There were smiles all round when we heard about next week's task - those of you who have visited the Wildcat Wilderness previously will know why, what a treat! Well done everyone, a task well done, some tough exercises smashed and a warm glow gained.
---
Discuss this report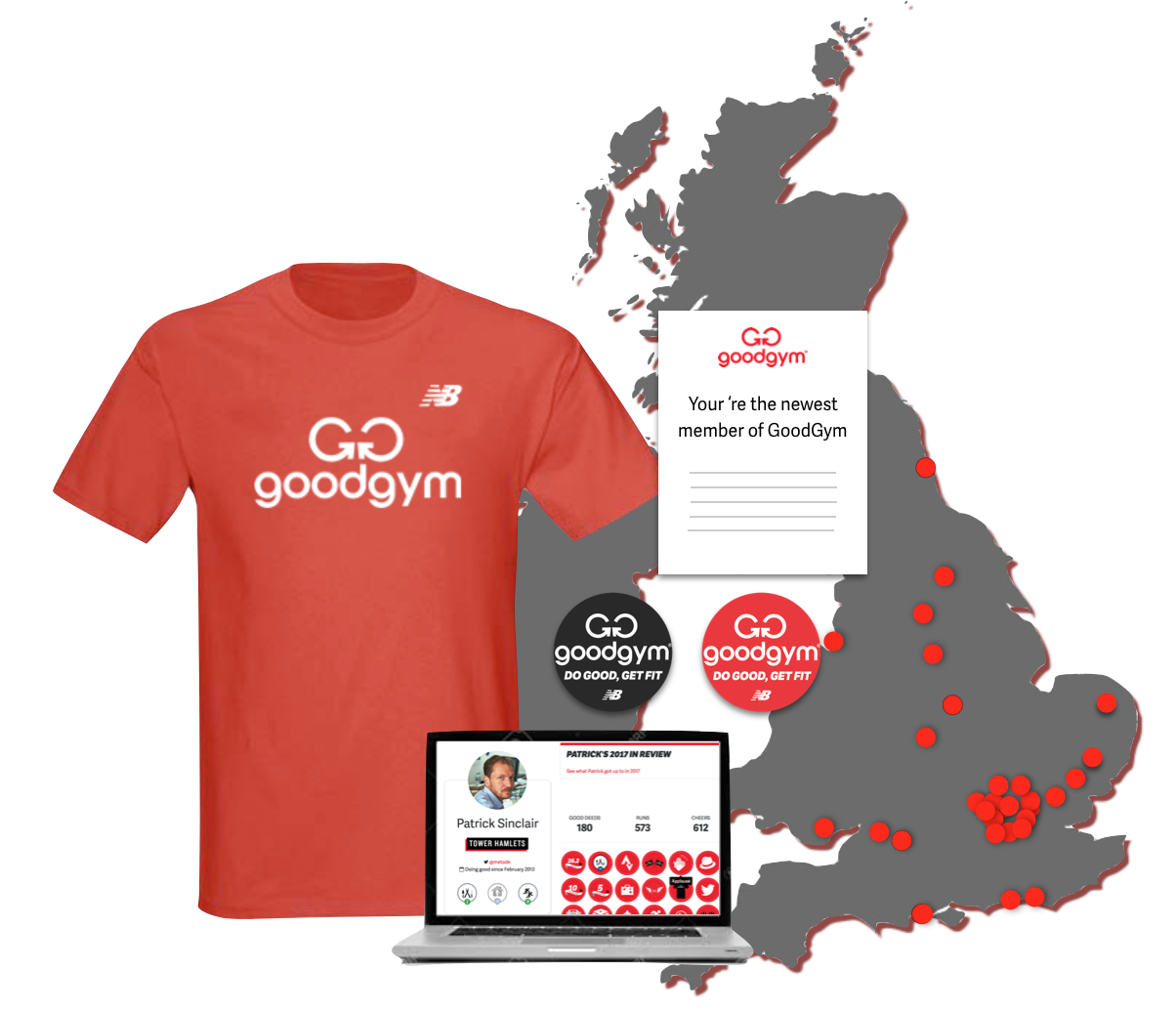 Become a member
with an optional £9.95 monthly donation
Run to help older people
Access sessions across the country
Claim your GoodGym t-shirt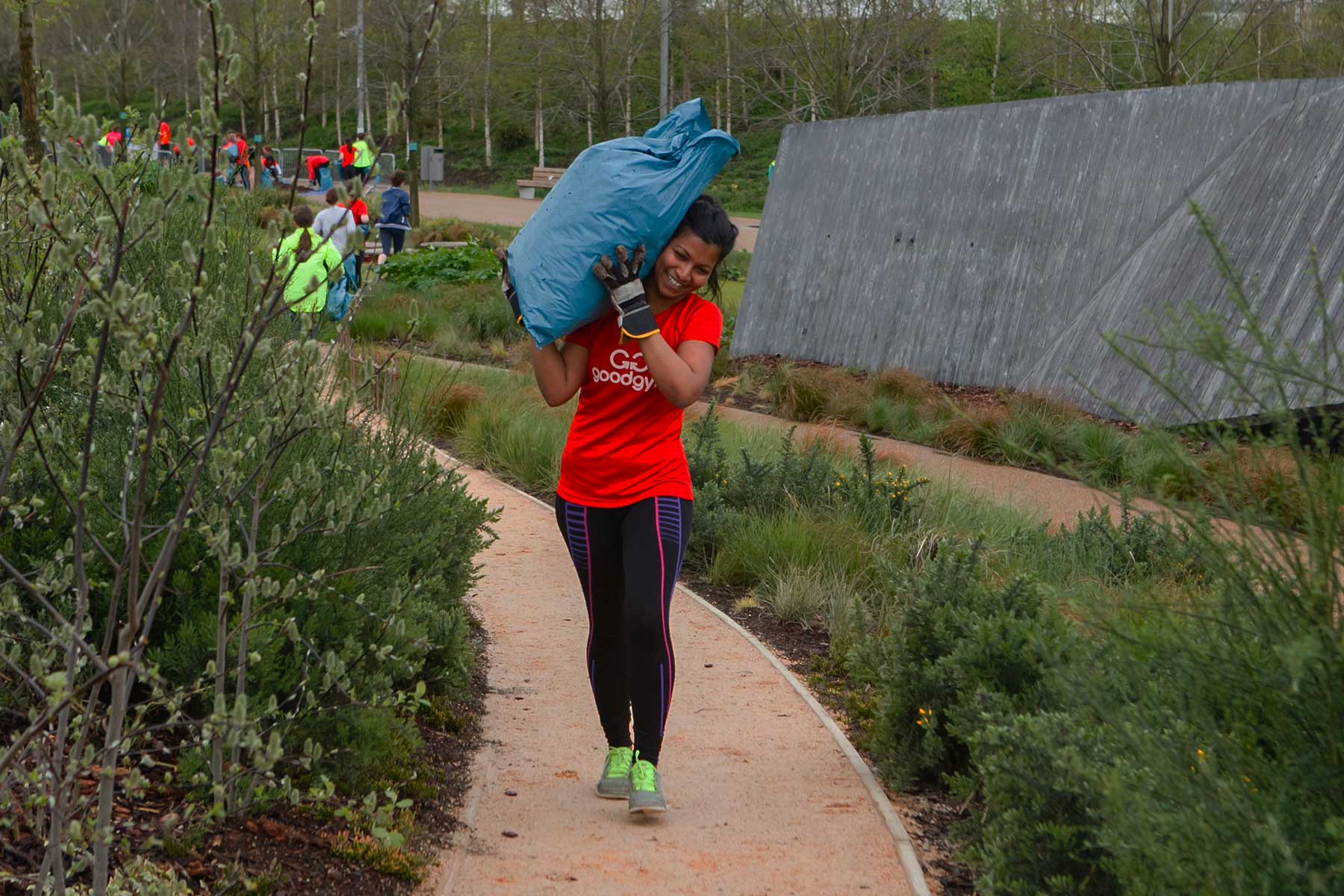 Need help with a community project?
If you're a community organisation and have a physical task then we'd like to help.
Request a task
---