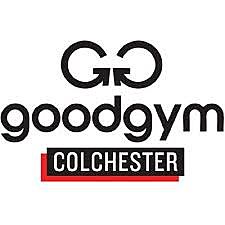 Why we are supporting Children and Young People with Disabilities Service: OT and Rehab Team
They are receiving a lot of welfare calls for food and essentials e.g. nappy/pads, food, medicine. Many of the families are very used to controlling their environments so as not to spread any virus or disease. Indeed Essex lost some disabled children through normal flu last year.
Essex County Council – Occupational Therapy Service Essex County Council provides an occupational therapy service for disabled children and young people up to the age 25.
Occupational Therapists work with children and young people who have a substantial and long-term disability which makes day-to-day activities difficult.
They will visit your family home to find out what activities are challenging and then work with you to consider how things might be improved. This might include:
alternative ways of managing an activity advice and information advice on techniques or loan of equipment to support manual handling loan of specialist equipment for bathing, seating etc. minor adaptations – installing handrails, half steps etc. major adaptations – provision of stairlifts, ramped access, conversion of a room etc. There are, however, lots of ways that you can improve safety within the home without spending a fortune before a referral to Occupational Therapy.
Adapted bathroomWhere they feel a major adaptation is required to improve independence or to support your family as you care for your child, they will discuss options with you for a Disabled Facilities Grant.
Your Social Worker can refer you for an Occupational Therapy Assessment or you can request an assessment by telephoning the Initial Response Team on 0345 603 7627 or emailing foh@essex.gcsx.gov.uk.
Occupational Therapy within Health Care
The NHS also provides an Occupational Therapy service. Generally, this is to provide short-term physiotherapy or therapeutic treatments. You can find out more about occupational therapy in health care by clicking this link Physiotherapy/Occupational Therapy.
Asian girl in wheelchair
Wheelchair Service
Essex County Council does not provide wheelchairs. The Wheelchair Service is a separate service and requires a referral from a health worker – this might be your GP, Physiotherapist or Health Occupational Therapist. You can find more about wheelchair services in your area under the Equipment and Resources section of the Essex Local Offer website.
How to get involved
Contact me jamest@goodgym.org to maintain confidentiality. Medical or social care training is advisable.
Show your support
1 people are supporting Children and Young People with Disabilities Service: OT and Rehab Team
By supporting this charity, you will be able to log any good deeds you have done with them.
Count me in
Posted by

Liv Parker-Scott
GoodGym area activator in Ealing. I love running, walking & cycling for mental & physical wellbeing!