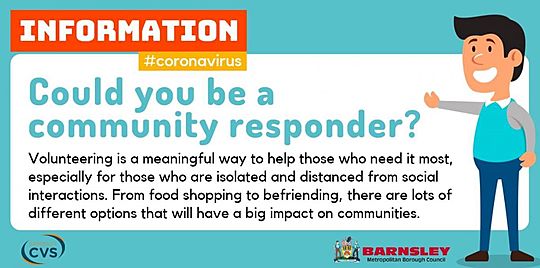 Why we are supporting Barnsley CVS
Barnsley CVS run a 'Community Responder' initiative where members of the public can volunteer to assist those in need during this time. Tasks may include:
• Calling people for a chat so they don't get too lonely
• Delivering food and care packages or doing shopping
• Delivering medicines and equipment that people might need
• Working alongside care services (if you have the right skills and qualifications)
• Administrative support
Show your support
3 people are supporting Barnsley CVS
By supporting this charity, you will be able to log any good deeds you have done with them.
Count me in
Posted by

Liv Parker-Scott
GoodGym area activator in Ealing. I love running, walking & cycling for mental & physical wellbeing!