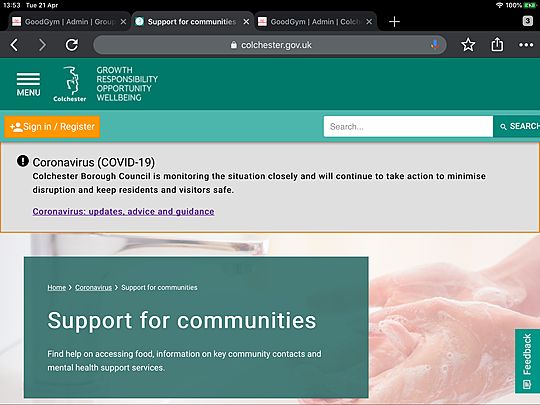 Why we are supporting Colchester Borough Homes/Council COVID-19 response
Colchester Borough Homes May need support with food and medicine deliveries to some individuals in their supported accomodation.
More details
Log in to see more details
Show your support
By supporting this charity, you will be able to log any good deeds you have done with them.
Count me in
Posted by

Liv Parker-Scott
GoodGym area activator in Ealing. I love running, walking & cycling for mental & physical wellbeing!