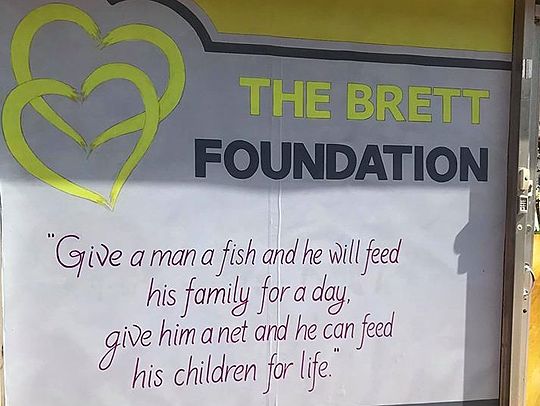 Why we are supporting The Brett Foundation
This Maidenhead based charity supports the homeless and families who are living in poverty. They provide temporary shelter, advice, and everything from meals (working with their sister charity Foodshare) to clothes, electrical appliances, toiletries, and Christmas trees.
Their normal work is no less crucial during the Covid-19 outbreak, and in addition they are helping those who are elderly and isolating by collecting shopping and prescriptions, and combating loneliness by holding virtual coffee mornings and bingo sessions. They are also supporting children would would normally receive free meals at school.
The help most urgently needed is shopping for elderly people who are not able to go out themselves.
Show your support
3 people are supporting The Brett Foundation
By supporting this charity, you will be able to log any good deeds you have done with them.
Count me in
Posted by

Liv Parker-Scott
GoodGym area activator in Ealing. I love running, walking & cycling for mental & physical wellbeing!