Wine Run in Switzerland!
Running, travel, wine, chocolate...what's not to like?
---
---
Description
Please note that this race has been cancelled.
GoodGym on Tour!
Join us on a mini-adventure to the wine region of Switzerland.
This race is brilliant! There are options to run or walk either 11km or 21km along a beautiful, undulating route through the wine region near Lausanne. The route is part quiet roads, part trail, taking you through numerous vineyards where snacks and wine are given out to participants. There must be an average of at least 1 stop per mile (I lost count!), and it's a really friendly party atmosphere along the route.
At the finish you get to choose a bottle of wine to take home, and then there's a band and food at the village hall into the evening. It's low-key, friendly, and the most wine and food I've ever ingested in a race.
TOP TIP: white wine goes down better than red wine during a run!
COSTS: Race entry is around £30
flights to Geneva Fri-Sunday are currently under £90 return
train fare from Geneva Airport to Lausanne return around £30
train fare from Lausanne to Arnex return around £20
Accommodation - depends how many sign up. If we have a group we could look into renting somewhere together to save on hotel costs.
Entries aren't open for the race yet, but if you're interested click to sign-up here and I'll email further details when the race opens for entries in the spring.
Date and time
14:00 - 17:00 Saturday, 12th of September 2020
Led by
Anwen Greenaway
Goodgym trainer for Oxford. I run for fitness and for my sanity! Absolutely love trail running.
GoodGym Race team
Want to be part of a more competitive side of GoodGym?
Village Centre
Arnex-Sur-Orbe
Switzerland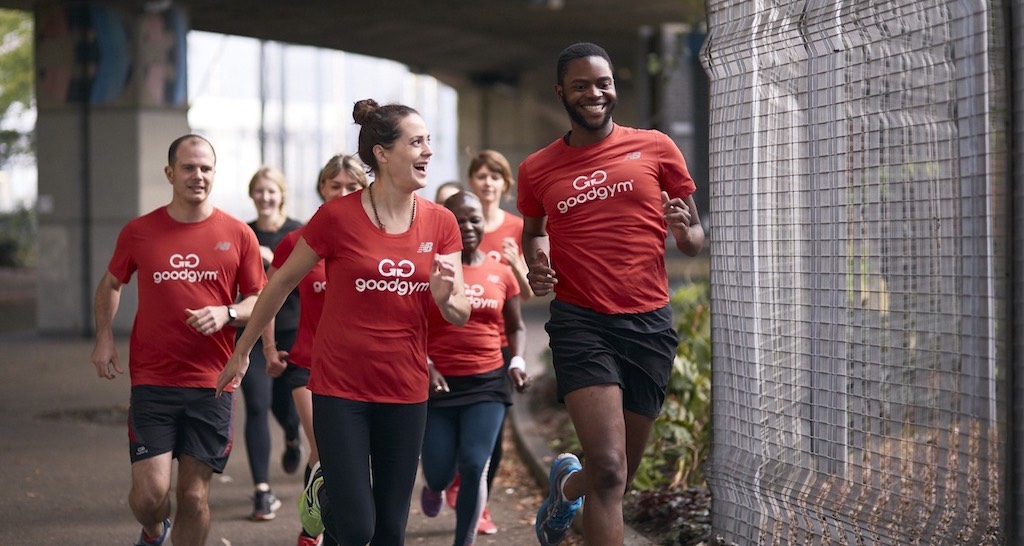 Oxford
New to GoodGym?
This is a GoodGym group run, where we run to help a local community organisation and then run back.
New runners are welcome to GoodGym group runs - no one gets left behind. You're unlikely to be alone, hundreds of new people sign up every week.
There's a place to leave bags and a toilet at the start point, all you need to do is bring your trainers. It's free to try - get involved!