Volunteer at the Cardiff Half Marathon
Help out all the runners with water
---
---
Description
This is a community mission, a community led session where you will meet other GoodGym members at the task. Please make yourself known to anyone in a GoodGym top when you arrive. As with all GoodGym sessions we encourage you to use the power of your legs to get there, i.e. run or walk if you can.
As it's one of the biggest races in the UK at our doorstep - The Cardiff Half is after volunteers at their water stations.
We've made a deal that if we get enough supporters handing out water - we can get branding behind the water stand which would be amazing promo for us.
As well as this, you can help out at one of the best races in the country and be a part of it - for a good deed!
Tell your friends too as we need as many people as possible.
Of course, we'll be heading to the pub after helping all the runners get through the half!
Date and time
8:00am Sunday, 6th of October 2019
Sign up by 8:00am on Sunday 6th October so we can let Aimee know who to expect.
Walkable
As you will make your own way to the task, feel free to walk or run as you wish.
Ideal for beginners
Start Location
Cardiff City Hall
Cathays Park
Cardiff
CF10 3ND View Map
What to look out for
Make sure you've read our general guidelines for safety when running and at a task.
Community missions are organised by members of the GoodGym community and therefore we are unable to provide specific risk information about the task you are signing up to complete. We advise you to review the community mission training and read our general guidelines for safety for group sessions.
By signing up to this event you confirm you are medically fit to participate in running and other physical activity and accept that the Good Gym and its members, or those operating on its behalf, will not be held liable for any loss, accident or injury, before, during or resulting from the event.
Led by

Cardiff City Hall
Cathays Park
Cardiff
CF10 3ND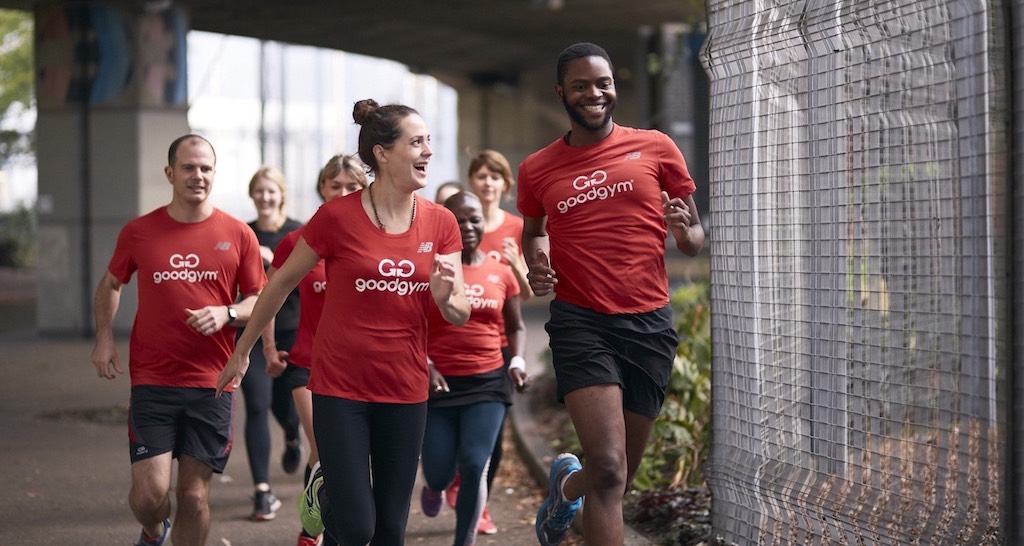 Cardiff
New to GoodGym?
This is a GoodGym group run, where we run to help a local community organisation and then run back.
New runners are welcome to GoodGym group runs - no one gets left behind. You're unlikely to be alone, hundreds of new people sign up every week.
There's a place to leave bags and a toilet at the start point, all you need to do is bring your trainers. It's free to try - get involved!