The Tardis 10
A race to the Tardis
---
---
Description
Oooooo eeee oooo, eeee oooo Ooooooooo, Ooo eee ooooooOooooo
On Sunday the 14th of July the Dr and her companions invite you to the inaugural Tardis 10. Starting at the Bristol end of the railway path, the Tardis 10 is a 10k race to the Tardis at the Warmley Waiting Room (along the Bristol to Bath Railway Path). There will be a prize for everyone who takes part and a special prize for the winner. But that's not all! See yourself as a Time Lord, a weeping angel, or maybe as humble K9, there will also be a prize for best costume. Can you survive the Dalek Dash? Exterminaaaaaaaaate!!!!
Thinking to yourself "This sounds great but I'd rather help out" then the Dr would love some help to marshal the race and, well, if you like dressing up then come as your favourite character too. Let us know in the comments below if you'd like to help out.
Meet at 10am at the start of the Bristol to Bath Railway Path in Newtown Park for the start at 10:30am.
Hope to see you there 🙂
Date and time
Sunday, 14th of July 2019
10:00am - 11:30am
10km total run distance
Location
Bristol and Bath railway path
Trinity Street
Bristol
BS2 0NT View Map
What to look out for
Make sure you've read our guidelines for safety on our runs.
This event is organised by your Taskforce will not necessarily be led by a qualified GoodGym trainer or run leader. The TaskForce is a group of local runners elected by members in your area. You should feel confident to participate in the event as it is described and you do so at your own risk.
Led by
GoodGym Race team
Want to be part of a more competitive side of GoodGym?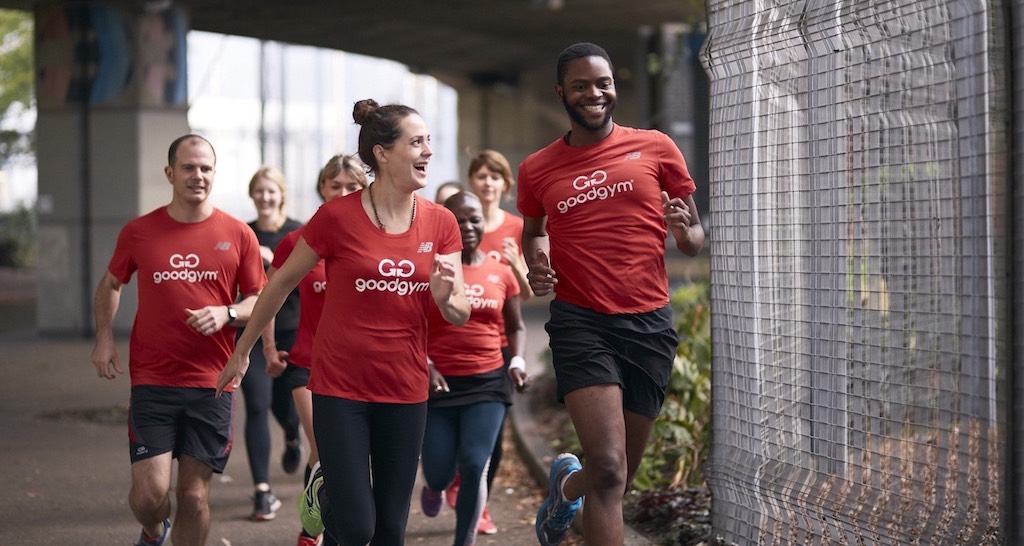 Bristol
New to GoodGym?
This is a GoodGym group run, where we run to help a local community organisation and then run back.
New runners are welcome to GoodGym group runs - no one gets left behind. You're unlikely to be alone, hundreds of new people sign up every week.
There's a place to leave bags and a toilet at the start point, all you need to do is bring your trainers. It's free to try - get involved!
Bristol and Bath railway path
Trinity Street
Bristol
BS2 0NT