Luton Half Marathon / 10k
Test yourself on this scenic route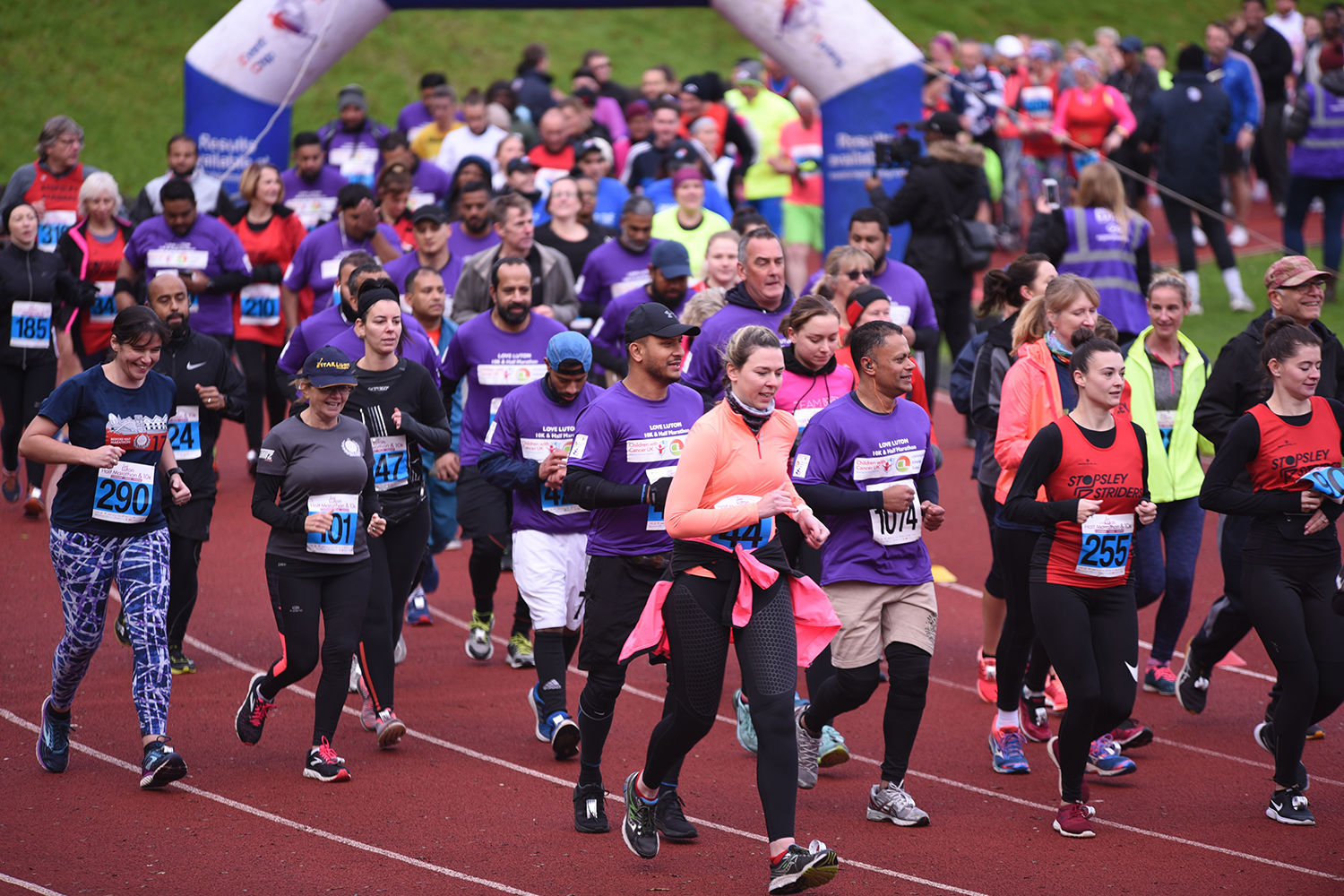 ---
Location
Stockwood Park Athletics Centre
Farley Hill
Luton
LU1 4BH
Date and time
08:30 - 11:50
Sunday, 31st of October 2021
---
---
Come and show what GoodGymmers are made of at this combined Half Marathon and 10k event in GoodGym's newest area!
This event is very well organised, starting at the Stockwood Park athletics track and taking place on entirely closed roads.
Beautiful but hilly
The half marathon course is a challenging but scenic route that explores the beautiful but rather hilly Luton Hoo estate, before looping back round to join the flatter 10k course while you still have plenty of energy left.
Entirely downhill!
The 10k route sticks to the town roads and the first section is entirely downhill and then relatively flat. Passing through the town centre for a boost of cheers before a loop featuring the scenic Wardown Park and finally crossing the finish line outside the Town Hall.
Sign up
You will need to register and pay for entry here: http://lutonhalfmarathon.co.uk
The entry fee for the half marathon is £30 (inc. booking fee) with cheaper rates for the 10k and for people with Race Team membership or other UKA affiliations.
Getting there
Getting to Luton is dead easy on Thameslink or East Midlands Railway. The start line is a ten minute taxi-ride or a decent warm-up jog from either Luton or Luton Airport Parkway stations. The finish line is just a short walk from Luton station. There are many cheap airport hotels to stay in if you're coming from afar!
---
---
Discussion
GoodGym Race team
Want to be part of a more competitive side of GoodGym?
Location
Stockwood Park Athletics Centre
Farley Hill
Luton
LU1 4BH
Date and time
08:30 - 11:50
Sunday, 31st of October 2021
---
---
Sign up by 11:59pm on Wednesday 1st September so we can let David know who to expect.
---
Stockwood Park Athletics Centre
Farley Hill
Luton
LU1 4BH
---
---
What to look out for
Covid Test and Trace
To keep everyone safe GoodGym has signed up to the NHS test and trace service. We will pass on your contact details only if they ask for it.
The GoodGym central team will also be in contact if we are made aware that anyone attending this session tests positive in the days afterwards.
Age Restriction
GoodGym welcomes anyone aged 18 or over. If you are under 18 then you will be unable to participate in any GoodGym activity
Make sure you've read our general guidelines for safety when running and at a task.
This event is organised by your Taskforce, a group of experienced GoodGym members in your area, they are not responsible for your safety. You should feel confident to participate in the event as it is described and you do so at your own risk.
Share with friends