GoodGym x Westminster University - Give it a Go
Join this one-off run with Westminster University
Description
This is a one-off, limited edition run with Westminster University lead by running legend Cory Wharton-Malcom. We'll be weaving through the streets of London , running to do good. We'll arrive at a community org that needs our help, the work won't stop until we've finished the job. Digging, lifting, whatever needs doing.
Come down, bring your friends, do something different, make it happen. You'll meet new people, explore this great city and do some good for the community. The time to get involved is now.
Date and time
Wednesday, 19th of November 2014
2:00pm
6km total run distance
Remember that we run to and from the task, so you'll only be running for half this distance in one go.
Start Location
309 Regents Street
London
W1B 2HW View Map
GoodGym start locations have a space to change, leave bags and toilets.
What to look out for
Make sure you've read our guidelines for safety on our runs.
This is a standard GoodGym group run. If you can't run for more than 15mins without stopping or you're worried about any aspect of the session, contact us (getinvolved@goodgym.org) or see if there's a starter sessions coming up in your area.
Led by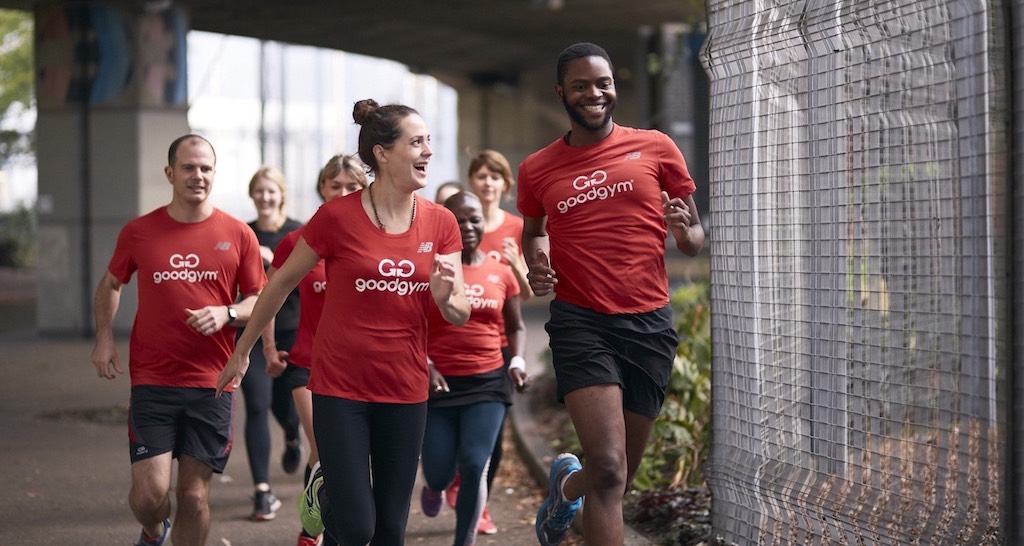 Westminster
New to GoodGym?
This is a GoodGym group run, where we run to help a local community organisation and then run back.
New runners are welcome to GoodGym group runs - no one gets left behind. You're unlikely to be alone, hundreds of new people sign up every week.
There's a place to leave bags and a toilet at the start point, all you need to do is bring your trainers. It's free to try - get involved!
309 Regents Street
London
W1B 2HW
We'll be leaving our bags in Room B.31.