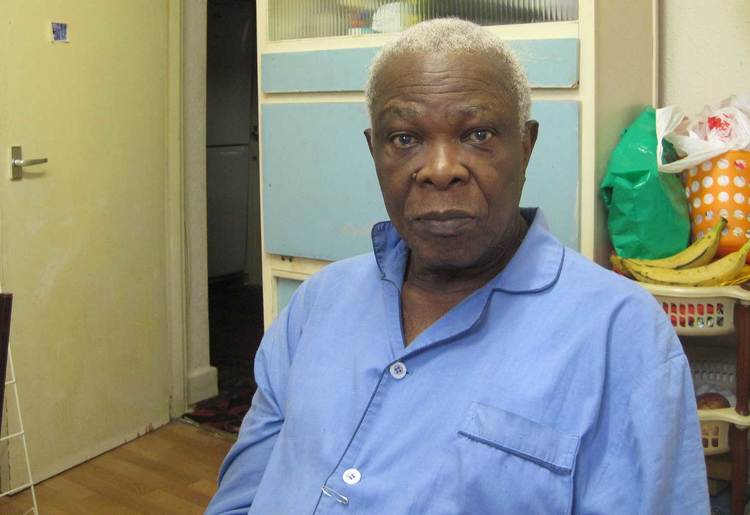 Thomas and Joe
Thomas visits Joe once a week.
Thomas, 79, was referred by Judith at the Therapy at Home Team at Homerton Hospital in London in 2014 after a fall he had at home. After returning home, Judith thought that Thomas might benefit from someone visiting once a week. Due to his restricted mobility, Thomas finds it difficult to go out. Apart from a friend that helps Thomas out at home, he is alone.
Joe, 34, got involved after hearing about GoodGym through a friend. As a regular runner, Joe liked the idea of combining his run with visiting someone in need. Thomas & Joe were paired in September 2014.
Thomas moved to Hackney 30 years ago from Antigua in the Caribbean. He was a tailor for 30 years, loves cricket and cooking West Indian food. He says:
I am trying to concentrate on getting better, with help from the physiotherapist so I can get out. Joe is a really nice guy. We watch the cricket together. He always asks me if I need help. He is a nice guy.
Joe says:
Getting to know Thomas has been good, and having a good chat. We both like cricket, so it's really interesting when he tells me about the cricket he has seen and played!

For anyone thinking about getting involved with visiting a coach through GoodGym I'd say definitely give it a go. If you're not sure, talk with GoodGym staff to understand the type of support you are expected, and not expected, to provide.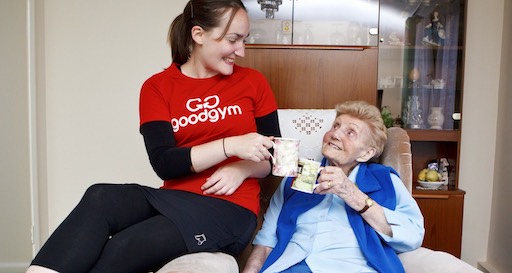 Run to visit an older person
There are lots of lonely older people waiting to be paired with a runner like you.
What are you waiting for?