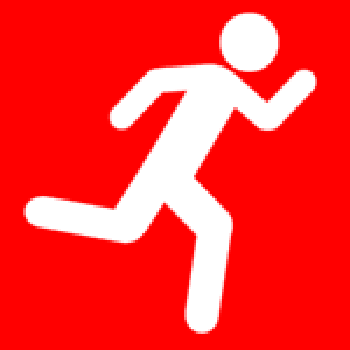 Katherine Louise Lovell
Islington Katherine is a now a fully fledged GoodGym runner. They've just run to do good for the first time. They are out there making amazing things happen and getting fit at the same time.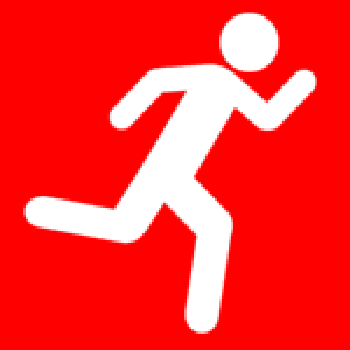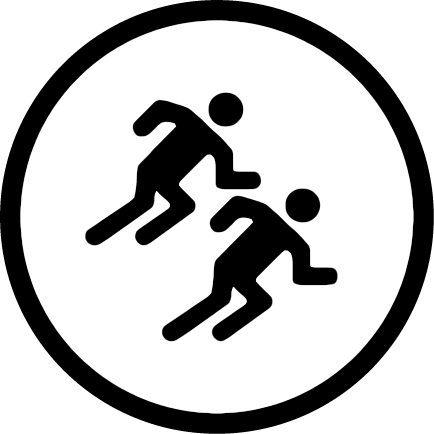 Mon 13 Sep
•
Headtorch season is upon us!
Area Activator Simon met up with 6 runners at the Arsenal Community Hub on Benwell Road on Monday evening (including first timer Katherine, and GG Lambeth runner Alfie- welcome!). Our crew made our way out to Thornhill Square Gardens, just off Caledonian Road- running approx 3km each way.
Upon our arrival, we caught up with 6 more Goodgymmers (including regulars like Steve, Patrick and Benedict), and local volunteer Chris, one of the Friends of Thornhill Square Gardens.
We branched off into 4 groups between us- Team 1 picked up wheelbarrows from the community shed to assist with moving and shifting a pile of green waste and soil into a compost bin on the opposite side of the park. Team 2 helped to re-arrange and tidy a line of woven willow branches, positioned to allow new shoots to create an organic border around the flower beds. Team 3 set about weeding out the other flower beds, and trimming the connecting grass verges using loppers and secateurs. Finally, Team 4 continued their fine work of clearing the main entrance path of weeds and overgrown plants using shovels, hoes and gloved hands.
Within 45 minutes, we had all completed a plenty of objectives, especially with the darkness starting to fall. Portable work lights were used to illuminate our work spaces, along with our headtorches. We cleared up our tools and all of our green cuttings, and parted ways- 6 runners joined Trainer Simon for the return run (up hill!) back to the Emirates Stadium.
Wonderful work everyone!
Next Week!
We will return to Caxton House Community Centre to continue their lovely neighbourhood gardening project.
Sign up here to join us next Monday!
https://www.goodgym.org/happenings/group-run-call-to-caxton-house-community-centre
Read more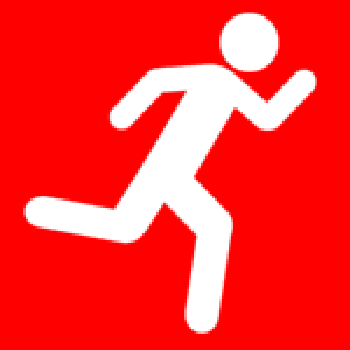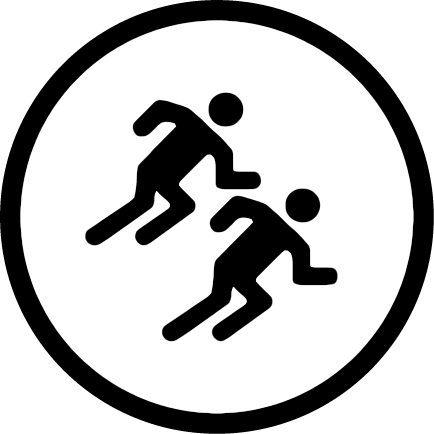 Mon 13 Sep 18:45 pm
The Arsenal Community Hub, 56 Benwell Road, London, N7 7BA
Social running to this lovely community gardens just off Caledonian Road. A favourite task!
The plan is to meet up outside the Arsenal Community Hub on Benwell Road, and after a short warm up, health and safety briefing and a warm welcome, we will run together to Thornhill Square Gardens.
Task Location Thornhill Square Gardens, Islington, N1 1BE
If you are not planning to run with us, our arrival time at Thornhill Square Gardens will be 7.10 - 7.15pm.
After our session, we will aim to arrive back at The Arsenal Community Hub for 8.30pm at the latest.
Things to Note
Please only bring items you are willing to run with.
The bag drop option is not currently available to us at the Arsenal Community Hub, as the space is being used as a Covid testing facility.
This also means that we do not have access to toilets or changing areas yet either.
Read more