Running the streets of Slough - Ace'd it!
21 runners ran 21.1km on a training session in Slough.
Sunday, 27th of June 2021

Led by Manjit Birk
Today was our second year of running the Slough Half Marathon in a relay fashion but this time we combined it with our celebrations for Pride month!
Pride not prejudice
Each year GoodGym Norwich have been setting the challenge for all the other areas to join in the month-long celebrations for Pride month. In any normal year there would have been street parties and celebrations but sadly Covid has prevented that, so we decided to join our Norwich team mates in running our own celebrations
Pride month is about teaching tolerance, education in pride history and continuing to move forward in equality.
Run our town
GoodGym Slough launched in July 2018 and in October 2018, the Council had arranged for the return of the Slough Half Marathon after a 20-year break! Even though we were fairly new we still had a red army of runners taking part. So this half marathon is one we will always remember for many many reasons - the weather not being one of them!
After completing our junior parkrun duties, those of us starting out of Salt Hill Park got ourselves ready to go..
S'miles all round
The zero heros got ready to start as some were keen to do to whole 13 miles whilst others were in it for just the mile: Ricky, Mabu, Tracey and I were all planning on going for gold! Whilst Sandy and Claire were completing the first mile.
It really did feel a race with so many of us running (safely!), out of the park and into town for the first leg and we really did look like 'unicorns' as one child at junior parkrun told me!
Start to mile 1 completed - we had one in the hole already!
Now Ninja Pam (Pam might regret ever telling us her nickname); had already walked her mile to the junior parkrun community mission so already we had one in the bag! She'd passed the baton from me to you for number 2 so we just powered on from 2 to 3.
Already left behind by the super keen lean team (Mabu and Tracey), I was very happy to see Chrissy for mile 2 to 3. Tri-ing so hard to run that Langley Road incline with smiles on our faces!...thank goodness that was our only incline - No wait! we still had Horlicks Bridge to come yet.
The next mile saw the same crew with no additional members picked up on route! This route will always be un-4-gettable for us. As we reached the top end of Langley High Street we picked up Nisha and Kam for the 4th s'mile!
Approaching the next mile was the party crew. Always a popular stretch of the course and a popular run route of many a run club, we picked up Sara, Meera, Jean, Roisin, Ruth and Agnie giving them a virtual high 5 for the 5th mile down Upton Court Rd. Knowing the running rules - we stuck to a pack of 6 as we merrily made our way down the road.
As we waved goodbye to the famous 5, Agnie stayed with us for mile 6. The Chalvey leg of the race with a hill! Another one...who knew Slough had so many?
The route takes you back to the starting area - it's so tempting just to stop right now and dip back into the park and just pretend I'd done the rest of the miles - I mean...who would actually know? Other than all my Strava followers?? But after a quick 7-Up, I was raring to complete mile 7 and not be late for mile ate! And oh look, another hill! Horlick's bridge!
Here we had Team B (Alison and Sut) ready and waiting to complete the rest of the course from miles 8-13 with us. We'd waved goodbye to Agnie so it was back to Team A again.
This end of any race is where is starts to get tough. You are past halfway yet not close enough to the finish to know that you've nearly done it. We were on cloud 9 to finish 8 up in Manor Park heading into Britwell. The next few miles saw us take on the trading estate and it's maze of roads (I always get lost driving around the trading estate - running it is no easier!).
Always glad to see legs 11, we knew it wasn't far off now. The Farnham Rd area with all its eateries were enough motivation to delve deep for mile 12 and another flippin' hill! The railway line this time. Seriously, I thought Slough was meant to be flat!
Oh the joys of Salthill park - think we were more excited than those getting their vaccines done there! Finally, we had made it.
Well done to all of our runners and walkers who completed one mile, two miles or the whole 13! and to our team member Jen who was doing her mile slot later on, Harsha who did her's in Portsmouth and Keira who did her mile yesterday
Once again, great spirit, vibes and energy from everyone! We certainly had PRIDE in Slough today.
Special thank you
So I'm sure I told you all of my night time problem last night! No, not what you think! I had been up since 2am with tummy troubles so I really wasn't thinking straight this morning. I was literally going to take it a mile at a time and just see how far I could go! But you're energy kept me motivated as I completed all 13 miles! So Thank You from me.
Report written by Manjit Birk
---
Discuss this report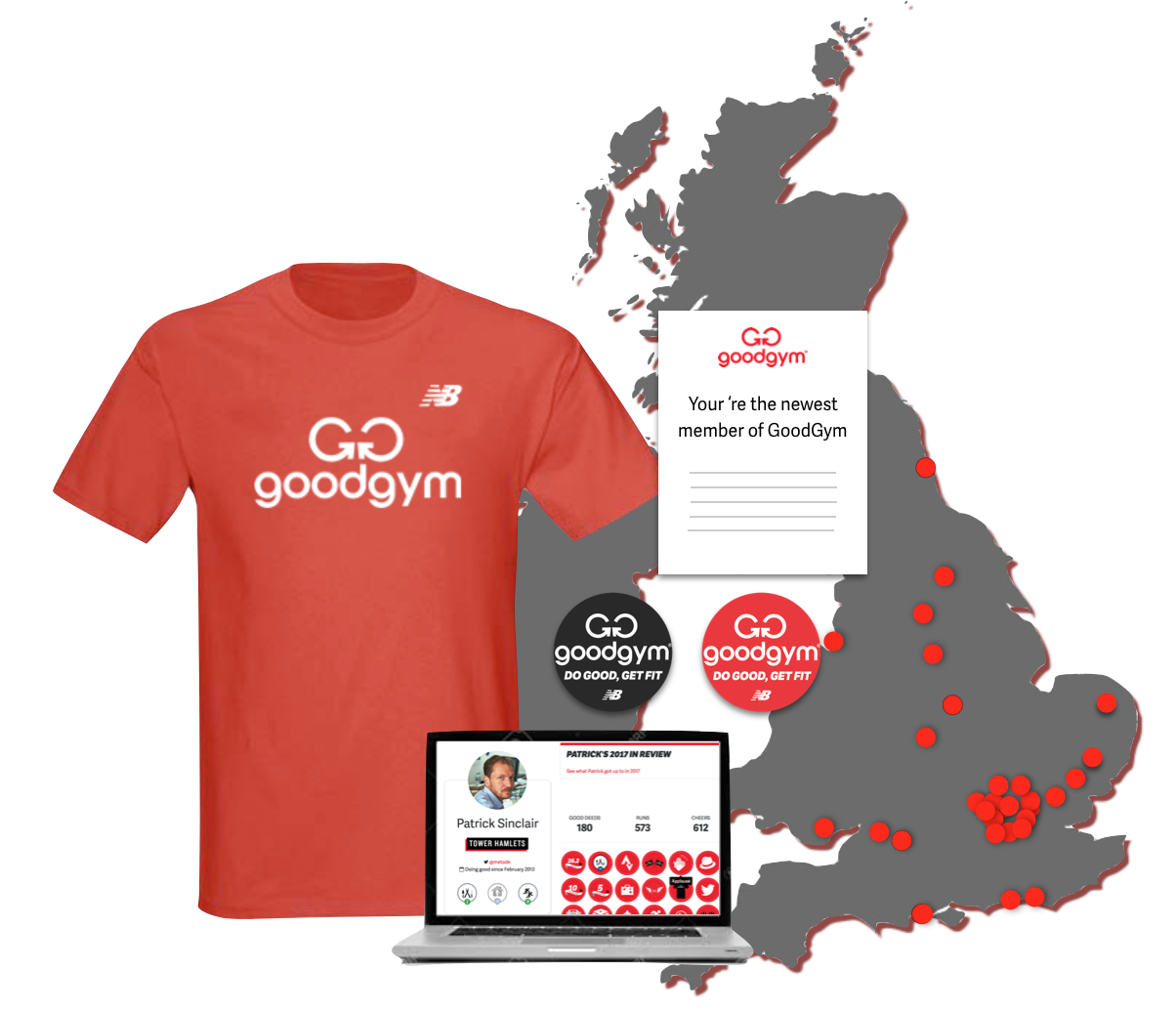 Become a member
with an optional £9.95 monthly donation
Run to help older people
Access sessions across the country
Claim your GoodGym t-shirt
---