Worthing Wellbeing January Challenge
Keeping us all fit and healthy
---
Location
NRG Road
Sunny South Coast
Worthing
COV 19
Worthing
Date and time
00:05 - 01:05
Friday, 28th of January 2022
---
---
Worthing Wellbeing Challenge - Checkout how much better you will feel better over the 28 days
In this challenge there is a walk/ run/ cycle/ strength option plus a weight loss option too. Choose either or both!
The Daily Workout ( or as many times as you want to do it every week)
This is called a brick session as you build it up brick by brick every session. The workout itself is repetitive so that its easy to remember and repeat.
Run or walk 1 km ( alternatively/additionally add a spin / cycle of your choice up to 15 minutes.
20 Squats, 20 press ups ( knees or toes) 10 lunges each leg (or squat reaches) 20 tricep dips, 30 mountain climbers each leg ( walk it or run it)
Repeat the above workout as many repetitions as you like !
My suggestion is to build up as the 28 days evolve or mix it up and do more reps one day according to the time you have available.
Weight Loss option
Weigh in on 1st, 7th, 21st, 28th January ( before our social)
Track your calories on my fitness pal ( free version ) and see how much weight you can loose in 28 days. There will a prize for the biggest percentage looser.
If you need me to help you set your calorie goal then please message me.
A note on alcohol .... Either moderate or give it up! Be careful of sugary substitutes. If weight loss is your goal then the equation is very simple. Calories in versus calorie expenditure out!
ENJOY THIS CHALLENGE --------- FEEL AMAZING ---------WATCH THE POUNDS DROP OFF
---
---
Discussion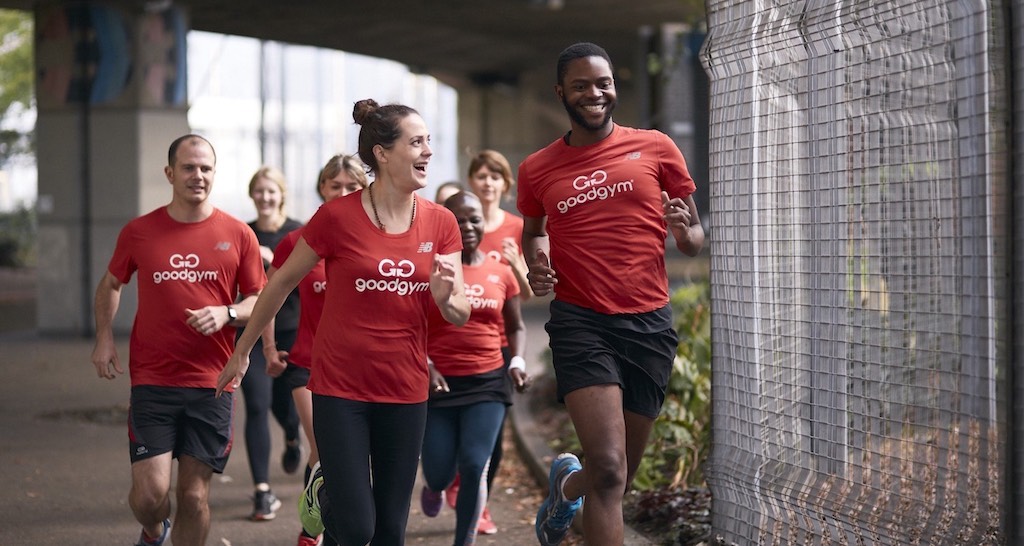 Worthing
New to GoodGym?
This is a GoodGym group run, where we run to help a local community organisation and then run back.
New runners are welcome to GoodGym group runs - no one gets left behind. You're unlikely to be alone, hundreds of new people sign up every week.
Location
NRG Road
Sunny South Coast
Worthing
COV 19
Worthing
Date and time
00:05 - 01:05
Friday, 28th of January 2022
---
---
Options are available to run

between 5km and 140km

in total

Remember that we run to and from the task, so you'll only be running for half this distance in one go.

This is a standard GoodGym group run. If you can't run for more than 15mins without stopping or you're worried about any aspect of the session, contact us or see if there's a starter session coming up in your area.
---
NRG Road
Sunny South Coast
Worthing
COV 19
Worthing
Zoom
---

I love the concept of getting physically and mentally fit whilst combining it with helping others. I run most days.
---
What to look out for
Covid Test and Trace
To keep everyone safe GoodGym has signed up to the NHS test and trace service. We will pass on your contact details only if they ask for it.
The GoodGym central team will also be in contact if we are made aware that anyone attending this session tests positive in the days afterwards.
Age Restriction
GoodGym welcomes anyone aged 18 or over. If you are under 18 then you will be unable to participate in any GoodGym activity
Make sure you've read our general guidelines for safety when running and at a task.
Share with friends