Weeding in the Garden of Reflection at Christ Church - Part 2
To improve the outdoor environment for visitors to Christ Church
---
Location
Broome Manor Golf Complex
6 The Fairway
Swindon
SN3 1RG
Wiltshire
Date and time
18:00 - 19:30
Tuesday, 21st of September 2021
---
---
We will be walking and running approximately 5km in total to Christ Church and back to help with a gardening task in the grounds of what is known locally as the Old Lady on the Hill, a stunning landmark in Central Swindon that can be seen from afar. We have been here quite a few times before; the last time back in August where we had a wonderful time weeding, chopping (and chatting!) in the Garden of Reflection.
We will be meeting at 6pm at Broome Manor Golf Complex*; just look out for us in the red and black GoodGym tops! After the task, we may be able to fit in a short exercise session before heading back to Broome Manor.
Please note: This Group Run is Walkable, meaning that there will be one group of Walkers leaving Broome Manor just after 6pm (led by a Task Force Member) and a second group of Runners leaving Broome Manor at around 6:10pm (led by a Run Leader). Please also be aware that GoodGym runs are suitable for runners of all abilities. All our runs are backmarked and we never leave anyone behind.
*Please look out for our Run Leader, Simon who will meet you all outside the Clubhouse at Broome Manor Golf Complex.
Please note that for the time being, our Group Runs will start in various outdoor locations meaning that lockers, toilets and refreshment facilities may not be available before and after the Group Run. We hope that this will change in the future and that at some point soon we can return to a regular meeting point with facilities. For the meantime let's just enjoy meeting up again - we have a lot to catch up on 😊
---
---
Discussion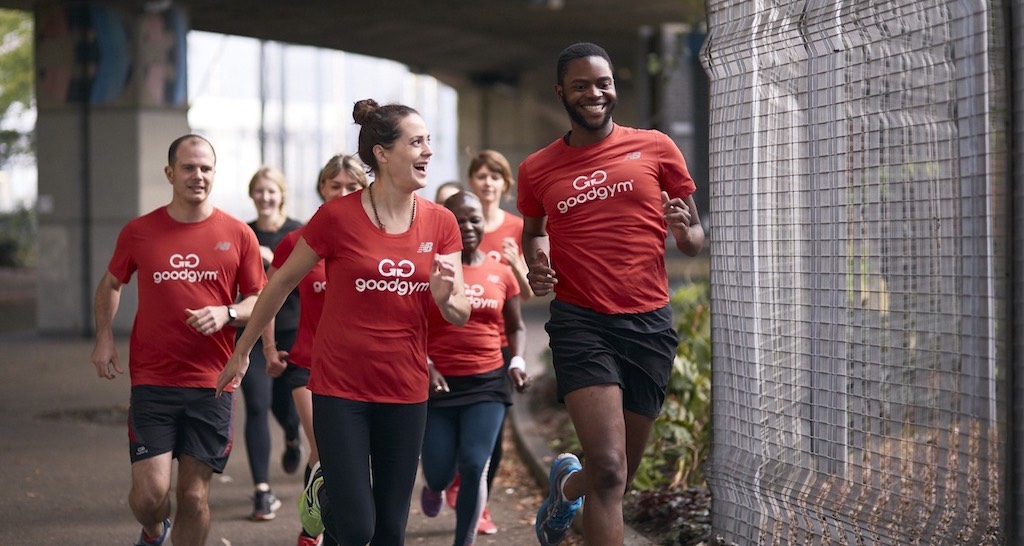 Swindon
New to GoodGym?
This is a GoodGym group run, where we run to help a local community organisation and then run back.
New runners are welcome to GoodGym group runs - no one gets left behind. You're unlikely to be alone, hundreds of new people sign up every week.
Location
Broome Manor Golf Complex
6 The Fairway
Swindon
SN3 1RG
Wiltshire
Date and time
18:00 - 19:30
Tuesday, 21st of September 2021
---
---
Walkable
You will be able to join a group walking to the task if you'd prefer not to run.
Options are available to run

between 4km and 5km

in total

Remember that we run/walk to and from the task, so you'll only be running/walking for half this distance in one go.

This is a standard GoodGym group run. If you're worried about any aspect of the session, contact us.

Ideal for beginners
---
Broome Manor Golf Complex
6 The Fairway
Swindon
SN3 1RG
Wiltshire
---

GoodGym Swindon Run Leader
Runners helping out
Back marker

Make sure that no one is left behind
---
What to look out for
Covid Test and Trace
To keep everyone safe GoodGym has signed up to the NHS test and trace service. We will pass on your contact details only if they ask for it.
The GoodGym central team will also be in contact if we are made aware that anyone attending this session tests positive in the days afterwards.
Age Restriction
GoodGym welcomes anyone aged 18 or over. If you are under 18 then you will be unable to participate in any GoodGym activity
Make sure you've read our general guidelines for safety when running and at a task.
This event is organised by your Taskforce, a group of experienced GoodGym members in your area, they are not responsible for your safety. You should feel confident to participate in the event as it is described and you do so at your own risk.
Share with friends