Helping at the Lewisham Unitarians
Make a difference in our borough!
Please note that this group run has been cancelled.
Get fit by doing good, that's what it's all about! We meet at Glass Mill at 6.45pm, warm up, then run to a charity or community group to help out by doing a physical task. On our return run, if we have time, we can push ourselves a little harder with a fitness session.
This week our run will take us over to Catford, where we will help at the Lewisham Unitarians, we haven't been there since 2017! At their meeting place on Bromley Road is a lovely big garden, that needs some attention. There will be a few tasks to choose from including clearing leaves and moving soil to the raised beds, so take your pick! If you have your own gardening gloves, please bring them along.
If you are new to GoodGym, don't worry about being left out or left behind, we don't let that happen.
At our start point, we have access to changing facilities and lockers, please bring a (returnable) pound coin if you are using these.
---
---
Discussion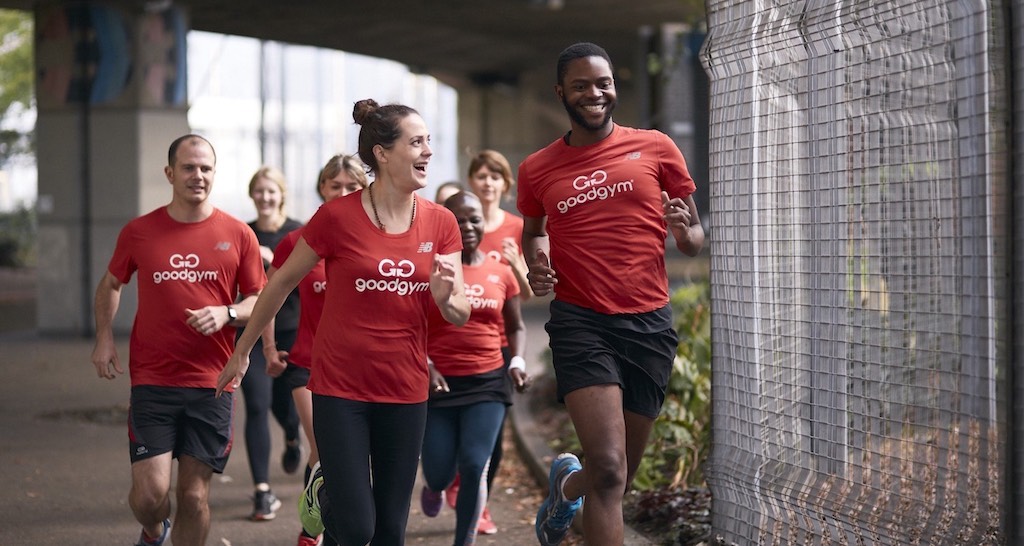 Lewisham
New to GoodGym?
This is a GoodGym group run, where we run to help a local community organisation and then run back.
New runners are welcome to GoodGym group runs - no one gets left behind. You're unlikely to be alone, hundreds of new people sign up every week.
---
Glass Mill Leisure Centre
41 Loampit Vale
Lewisham
SE13 7FT
There's space to change and leave bags and toilets. We're not planning to do anything purposefully dangerous, but GoodGym takes no responsibility for your safety during group runs, you participate at your own risk. Participants accept full responsibility for items stored at Glass Mill Leisure Centre, and Glass Mill Leisure Centre and GoodGym will not be held liable for any losses or damages.
---
Area activator for Lewisham. Runner and owner of GoodGym Lewisham's dog mascot, Molly
---