We run, walk, or cycle to help out older people in Nottingham with one-off tasks that they are no longer able to do on their own. Missions give us a reason to run different routes and make a big impact on someone's life too.
Run to change a lightbulb for an older person so that they can see in the dark
Run to do some gardening so that an older person can feel independent again
Run to move furniture so that an older person can get their home back in order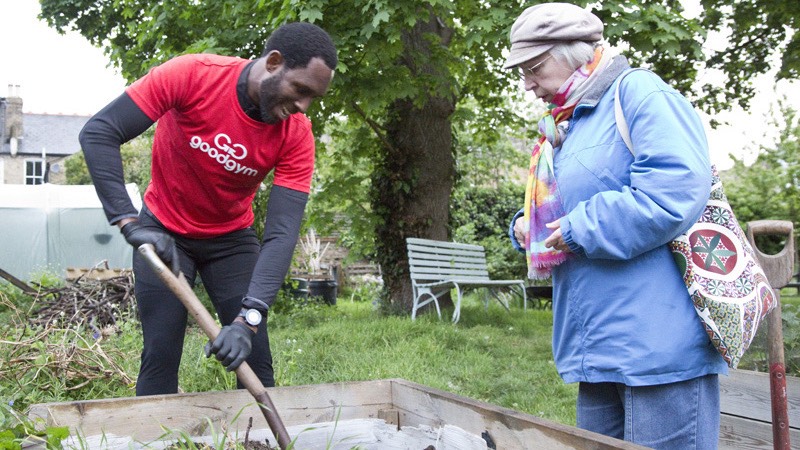 How it works
Run to an older person's home in Nottingham where you'll team up with other GoodGymers and help them with something they are struggling to do themselves.
1

Run there

Run solo from where you are to get to the older person's home
2

Help out

Meet other GoodGymers and complete the task
3

Run back

Run your return route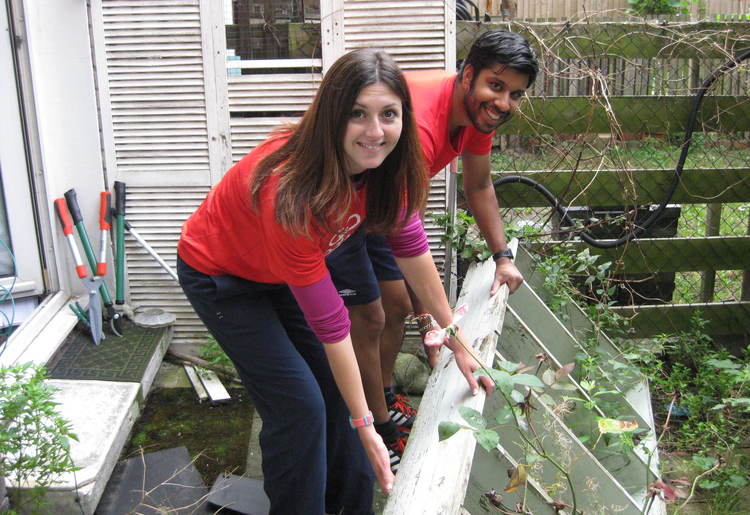 I've got my garden back now, and without the help of GoodGym I wouldn't have the spring to look forward to. I really don't think the volunteers that I had help me realised the impact that they have had on our lives. It is more than just clearing the garden, it is giving me hope. I am now really looking forward and hoping to sit in the garden in springtime and enjoy the outside.
Increase your motivation to exercise
Make a difference to someone's life
Fits around your schedule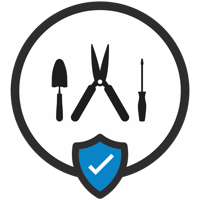 Nottingham
Get involved
Join GoodGym so you can start doing missions.
It's simple and we'll guide you through every step.
---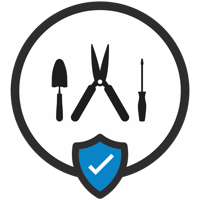 The process
You can be ready for your first mission in less than two weeks. Your next steps are to:
Sign up
Complete a background check
Do a short online training module so that you're prepared
Choose your first mission
Sign up to do missions
Making a difference
Many years ago I used to be a gardener full time, my aim now is just to have a nice space, nothing that fancy. I can look after the pots, but just need some help with other things.
I mostly want it sorted, so I can look out there and bring back the memories. We had such fond times out there, but it is hard to remember what they were like when it is in this mess.
By the end of the mission, there were 5 of us as Ms G was so excited with her garden being transformed. She began planting some vegetables herself, and became very strict about where she wanted the plants.
It was nice to see her become more confident in the space of 2 hours.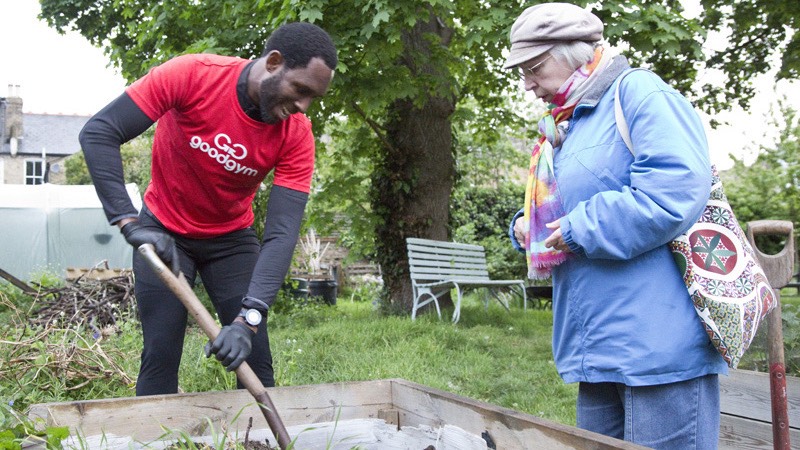 Work with an older person who needs help?
Organisations supporting older people can request help with practical tasks for people aged over 50.
Request a task
What people say about our community

"The World's most innovative Aging projects."

"GoodGym offers an imaginative alternative to conventional gyms, tapping into the human potential of local communities."

"Why burn energy in the gym when you could harness that effort to spruce up public spaces, or visit lonely pensioners?"
How much does it cost?
GoodGym is free. Most of us make a monthly donation of £9.95 to help cover the cost of running our charity, but no one has to.
How do I get started?
We'll need you to do a background check and an online training module so that you're prepared for your missions. This takes less than two hours over 2 weeks.
What commitment is expected?
You can run as many missions as you want. We organise missions usually after work and on the weekends, so you can fit them around your schedule.