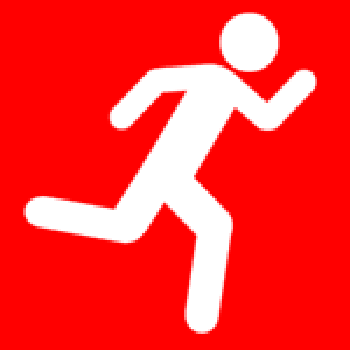 Ross Goodman-Brown
Oxford Ross is a now a fully fledged GoodGym runner. They've just run to do good for the first time. They are out there making amazing things happen and getting fit at the same time.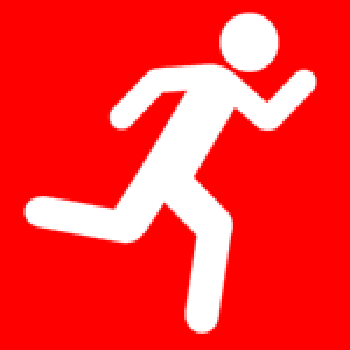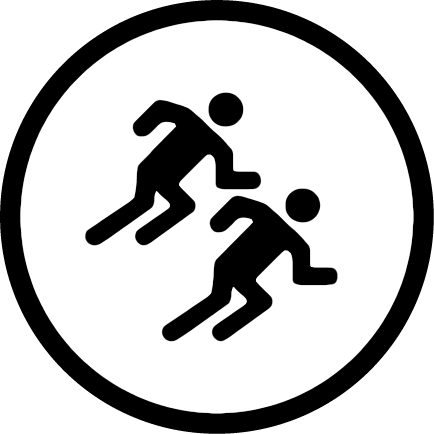 Wed 3 Nov
•
So....it's back to loitering in the car park outside the food bank in the dark! How many of you had a major sense of deja vue last night?!
Oxford Mutual Aid runs a food bank out of the Richard Benson Hall on the Cowley Road. It is the only 7-days-a-week food support available in Oxford, and offers both regular support to households and emergency provision. Overall food parcels are sent out to over 300 households in Oxford every week. Last week, for example, 368 parcels were prepared and supplied, which helped over 1100 adults, children and babies. Hundreds of prepared meals were also sent out under the Kitchen Collective programme.
We've been a weekly fixture on the Oxford Mutual Aid volunteer rota for a year now, but last night was something a little different - Oxford Mutual Aid called in the GoodGym flash mob for a blitz through tasks at the food bank which are usually difficult to get done with such a busy weekly schedule of food parcel picking.
Team work makes the dream work. Never a truer word spoken!
We:
* Took bulk boxes of pasta and portioned them out into 500g servings.
* Took the 10kg bags of rice and scooped them into 500g portions.
* Broke down the cardboard boxes, turning cardboard mountain into an orderly stack.
* Portioned out hundreds of nappies into individual packs.
* Bagged up tea bags.
* Portioned up sultanas.
* Restocked the shelves.
* Labelled up previously portioned pasta.
* Put away donations.
* Sorted out the kitchen - cleaning fridges and floors, throwing out the food waste, getting all the fruit and veg deliveries in order.
* Swept up in the main hall.
* Helped drivers load up their food parcels for delivery.
* Delivered 2 food parcels.
We also took the opportunity to rotate through training on how to prepare food parcels with Sarah, the Hall Manager. It was a great opportunity as a refresher for those who pack parcels regularly, and a helpful introduction to those who haven't taken on that task at the food bank previously. I hope you'll all feel more confident having had some dedicated training time.
After the last food parcel had been loaded up, the last box of pasta decanted, and we'd nearly run out of nappy space we called it a night. There's so rarely time for the tasks we took on during a normal week at the food bank, so an hour or so of our time makes a big difference to how easy it is to prep food parcels for the coming days. Since it seemed to work well we'll do this task again before Christmas
Bethan lead a breakaway group of runners on a 5k trot post-task, including a sprint-jog lamp post workout along Meadow Lane with added llama spotting. Thank you Bethan!
We had a quartet of newcomers to GoodGym tasks this evening, so a warm welcome to Alison, Luca, Ross, and Thomas.
Read more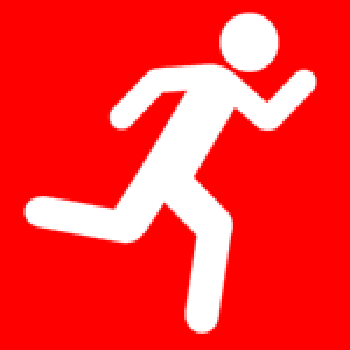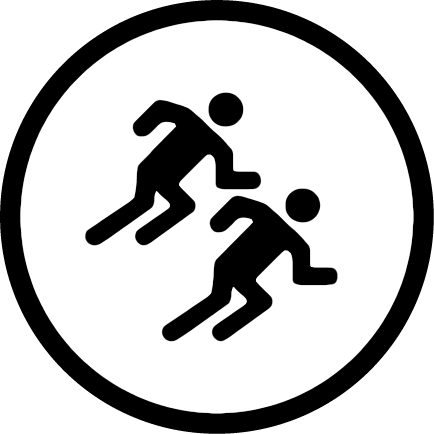 Wed 3 Nov 18:00 pm
Richard Benson Hall, 276 Cowley Rd, Oxford, OX4 1UR
All hands on deck!
Oxford Mutual Aid have asked for a GoodGym flash mob at the Richard Benson Hall food bank tonight.
There's lots to do:
* Portioning out bulk bags of rice, pasta, and chickpeas.
* Restocking the food shelves.
* Sorting through the fresh food and throwing out food waste.
* Breaking down cardboard boxes.
* Helping load up food parcels for delivery.
* Cleaning
We ask that you wear a mask inside the food bank.
Tonight we will meet at the task - Richard Benson Hall, 276b Cowley Rd - at 6pm. It's next door to St Mary & St John church. There won't be a run to the task but Bethan will be leading a 5k run after we finish at the food bank. All welcome, so come in your running kit if you fancy a social run.
Read more