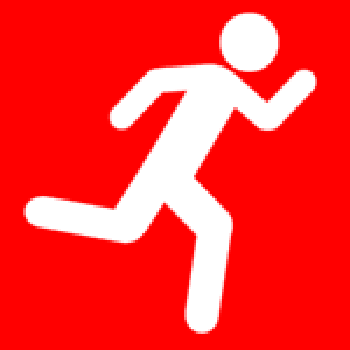 Hayley
Windsor and Maidenhead


Hayley has done their first race with GoodGym. Performing on the day is a lot of pressure; Hayley's dealt with the nerves and turned up on the day to make it happen.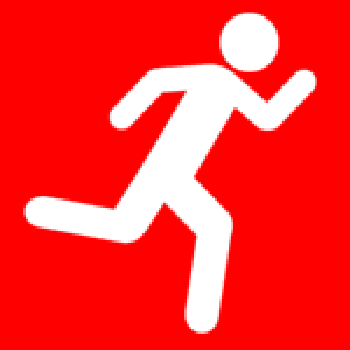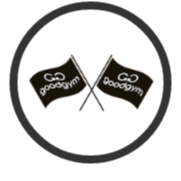 Sat 18 Jul
•
I can run a rainbow, run a rainbow...
Pride parades and running events around the world have had to be cancelled this year, but like many GoodGym areas, we still wanted to celebrate Pride and show our support for the LGBT+ community. Our original plan was to join GoodGym Norwich in signing up to the #RunWithPride virtual event, but Area Activator Steven Hitcham clearly did a great job getting people involved, because it was sold out before we had the chance. So we decided instead to raise money for Switchboard.
Switchboard is the UK's confidential helpline open to LGBTQ+ communities and beyond, for anyone who wants to talk about gender identity, sexuality, sexual health and emotional wellbeing. As the charity explain in their Just Giving Story:
It's so critical that we talk about mental health, tackle stigmas and work to reduce levels of loneliness across the LGBTQ+ communities now more than ever.
We wanted to plan a Pride event that would bring people together whilst remaining within Covid-19 social distancing guidelines, so we designed a 5km route around the lovely Pinkney's Green area and assigned runners different start locations to ensure it wouldn't turn into an accidental Parkrun. We also split the group into clockwise runners and anti-clockwise runners, so that we would pass and be able to give each other a cheer on the way round.
The original #RunWithPride event gave runners the option to choose their distance, so we did the same. We expected most runners to do 1 or 2 laps, but then Wendy got involved...She signed up early and set the bar much higher, punching for a whopping 25km! Then there were the husband and wife teams who wanted to do their own family relays, and the ones who also had to fit in cricket matches.... Suddenly our little Saturday morning outing was taking on a life of its own!
On race day route master James Lovell was the first to lace up his trainers. He ran the course armed with chalk and heroically marked arrows to help everyone find their way round. Then he ran it again!
Tara and John also jumped the 9am gun, heading out for multiple laps, and stopping to share tasting notes on last night's red wine when they passed.
Then 9am came round and despite the dry weather, a rainbow magically arced over this corner of Maidenhead... twelve-ish runners took to the course and there was much whooping and cheering to be heard every five or ten minutes as we passed each other.
Without the classic start to finish linear race structure everyone was mixed up - faster and slower, old friends and new friends, single lappers and multiple lappers, runners on home turf and those a bit less familiar with the course who were making it up as they went along...it was a real celebration of doing your own thing!
And as if the boost we got from each other wasn't enough, we were also cheered on by each other's families. A special mention goes to Amy's Mum and Dad, who came from Reading to set up the only official marshal station.
Extra kudos to Lara, who reached for the stars and smashed her GoodGym target to run 10km in under 52 minutes. Way to go Lara! And when that rainbow's shining over you...that's when your dreams will all come true...
I can wear a rainbow too
Runners had been encouraged to wear a spectrum of colours to celebrate the diversity and joy synonymous with Pride, and - perhaps inspired by the proliferation of rainbow imagery during Lockdown -they did themselves proud. There were rainbow head bands, wristbands, socks and ribbons a-plenty; Amanda and her running buggy co-pilot sported matching leggings and shared a fabulous cardigan, Sula also had zany leggings and Em was ready to pirouette round the course in her tutu. There were lots of bright GoodGym t-shirts and some great rainbow tops including Elly and Hayley's positive positive positive anddo what makes you happy slogan tees, as well as a lovely number Sophie had nicked from her mum.
Later on in the day Clare even carried her rainbow beach towel and Meggie's handsome dog Klaus kept cool in rainbow sunnies and a tasselled kerchief. Along with Paul they kept the event going through the midday Sun and beyond.
But hands down the prize for best dressed goes to....
Ana! Representing her home-land of Mexico, this chica sported a full sarape (poncho) and topped it off with a curly rainbow wig. We like your style - tres hurras por Ana!
The pot of gold
At the end of the race, the pot of gold for each of us is knowing that we have pushed ourselves to go out and do something positive; and there is a real pot of gold for Switchboard too. So far we have raised £190, and here is the link for the Just Giving page if you would like to donate too. We really appreciate your support!
What's next?
You heard about us squeezing the day in the 48 hour virtual relay... you followed that Pride rainbow, and now you're hungry for more... Well you're in luck! We have loads of spaces coming up on community missions over the next few weeks. These sociable group events involve running, walking or cycling to a meeting point where we work together to carry out a task that helps our community. Check out our 'happenings page' for all details and to sign up.
Amy is also cooking up some great running events to support the Magpies 150 Challenge. Intrigued? Watch this space..
Read more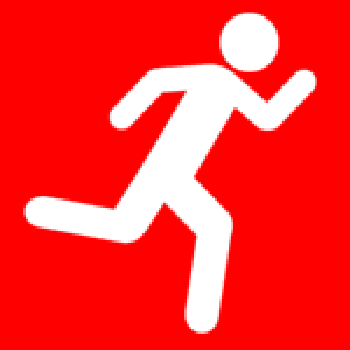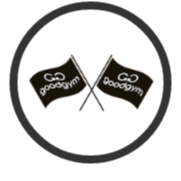 Sat 18 Jul 09:00 am
Pinkneys Drive, Maidenhead , SL6 5DS
Support Pride &LGBTQ charities and cheer on fellow GoodGym members
One 5k circular route around the beautiful Pinkneys Green area in Maidenhead. Exact route to be shared nearer the event with runners who sign up.
Choose how many laps you sign up for (run 5k, 10k, 25k or even 50k!) and comment below so we know what to expect.
Optional £10 entry + booking fee to support Pride & LGBTQ charities. If you pay, you get a medal! - UPDATE - the official virtual race is now full so will be unable to enter. Amy is setting up a Just Giving page instead and if you donate you will still get a medal. It might just be a bit more hand made....watch this space for more details. If you enter the details will also be emailed out.
You will be assigned to one of 3 or 4 start/finish points along the route so we are not running in a big group and we can maintain social distancing
Half of us run clock-wise and half anti-clockwise so we can pass each other on the way round and cheer each other on
Dress in bright/rainbow colours to represent the Pride flag, celebrate the diversity and joy synonymous with Pride events so we can easily spot each other.
Possible staggered start times if the number of sign-ups compromises social distancing
Option to just go and run by yourself any time this day if you're a night owl or want to pick your own route.
Register before the 15th of July to give Amy time to make a spreadsheet...
Read more