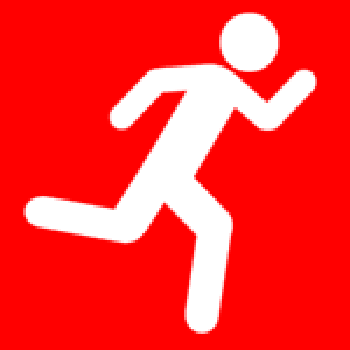 Caroline Lee
Huddersfield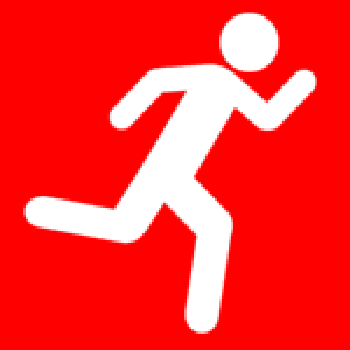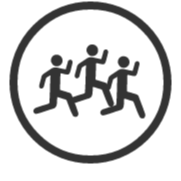 Sun 7 Mar
•
It will all end in Orienteers!
GoodGym Huddersfield very impressively turned their hand to a bit of urban orienteering today. With 15 checkpoints to locate, individuals and socially distanced teams of two spent two hours racing around the Huddersfield area with a map and a list of questions to answer relating to the checkpoints.
Ranging from the mundane "What is the name of the Stadium Way roundabout sponsor?" to the more obscure "Which two birds are mentioned in the Lemn Sissay poem painted on the wall of the university's Richard Steinitz buliding?", the event required swift running, quick thinking, plus the ability to plan the shortest possible route to find the answers at all 15 locations.
It was good to see a few new GoodGymmers giving the event a go, in addition to the regular crew and also one or two who we've not seen for a while. With the option of starting anytime between 8am and 2pm, the early birds got the best of the sunshine but possibly also cold fingers when using phones or good old pencil and paper to record their answers. By late morning most of the runners were out on the course, or back and messaging through their answers and finishing selfies of themselves outside Huddersfield station.
Just after 3pm everyone was home, impressively no one exceed the time limit and incurred time penalties. There were also a number of "Full Houses" with both individuals and teams managing to clear the entire course, visiting every checkpoint...particularly well done to you guys.
The results at the sharp end were tight with just minutes separating then top 3, proving that time really matters in this type of event. In third place scoring a maximum 250 points in a time of 1 hour 50 minutes was Zena & Steve Whalley. In second, again on 250 points and just a single minute quicker were GoodGym first timers John Lambe and Mick Lunn.
But todays winner was a solo runner and a GoodGymmer who we've not seen for a while. Heather Wilshaw Jones cleared the course, scoring 250 in 1 hour 45 minutes making her GoodGym Huddersfield's Urban Orienteering Champ. Well done Heather a great result and good to have you back.
Well done and thanks to everyone who took part, another successful GoodGym lockdown event I think.
Read more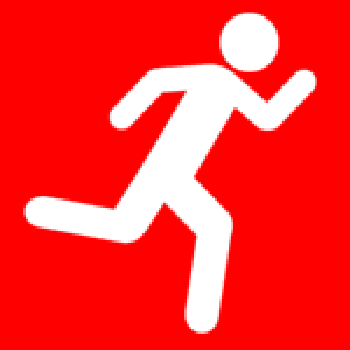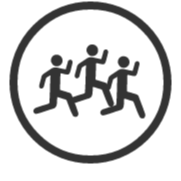 Sun 7 Mar 08:00 am
Not Applicable, xxxxxxx, xxxxxxx
Something slightly different for your daily lockdown exercise
As promised here's a bit more info about the Huddersfield GoodGym's Urban Orienteering event on Sunday 7th March.
This is simply a fun event, involving individuals or (socially distanced) teams of 2 runners visiting as many specific locations around Huddersfield town centre as they can within a 2 hour period. Navigational skills are not essential, although some local knowledge and/or the basic ability to read a map would be an advantage.
When you are ready to start (anytime between 8am and 2pm on Sunday 7th March), simply use Facebook Messenger or WhatsApp to send me selfie of yourself, Harold Wilson and the Huddersfield railway station clock. This will count as your start time, and I will immediately reply with an electronic map marked with 15 checkpoints and also a list of questions relating to those checkpoint locations.
From then on you have 2 hours to run around the area visiting as many of the locations on your map as you can, finding the answers to the questions as you go.
Some answers are worth more points than others (values will be indicated on the question list), so it makes sense to plan your route carefully. A good sense of direction, sensible pacing and remaining calm under pressure are just as important as quick legs.
When you have found all the checkpoints and answered the associated questions, or have simply had enough, return to the station and retake the shot of yourself, Harold and the station clock. Once this and all your answers are messaged back to me I will record your finish time and calculate your score.
I do need your answers all in one go. These can be typed and sent in a single Messenger or WhatsApp message. Alternatively you may wish to use a paper and pen to keep a note as you run round and send me a photograph of your answers. As long as your answers are clear either method is acceptable.
You need to ensure you return to the railway station before the time limit is up, or you will start to lose your hard-earned points on a sliding scale!
The winner will be the runner(s) who has scored the most points in the shortest time. I will post the results here and on the Huddersfield GoodGym Facebook page shortly after the final runner(s) has finished.
Oh and one other thing.....Obviously you should actually visit the locations shown on the map and not simply use Google or Streetview to find the answers!
Read more