Too Cool for the Pool
Tuesday, 6th of September 2016

Led by Stephanie Hedley-Heal
14 runners ran 3.8km to help their local community in Bath.
A muggy but beautiful evening in Bath for our fabulous 14 runners on a mission combined with a 4K run to A hidden gem of a heritage site at Cleveland Pools, the task was to weed to our hearts content in preparation for their Heritage open days this weekend details on their Facebook page. Well worth a visit.
A few new faces tonight, so a big shout out and welcome to Lucy and Steve on their first Goodgym run, I even had time to chat about everything Goodgym before we got started and our resident reporter arrived on time. Introductions during our warm up and headcount (we got to 7 tonight then it all went wrong) before heading to towards the canal for a mostly flat social run with a few additional bits out to our task destination.
We arrived in plenty of time and our host Sally was ready and waiting armed with tools, brushes and gloves. A brief talk on the pools history to start, it is Baths most exciting Heritage site and then it was all hands to the ground for a full 40 minutes of weeding.
Splitting into groups with sweeping and weeding around the main pool, a few eager ones jumping into the small pool (don't panic it was empty) and the remainder of us tidying the upper path area of anything that looked remotely like a weed, well that was the idea.
A few time reminders from Steph to keep us on our toes and get as much done as possible but as always another great job done in a short space of time. Of course we left a minute or two to get that group photo and thanks our lovely host Sally for allowing us to come and help.
After bidding the pools farewell we picked up the pace for a shorter run back with some looping for the front runners before arriving back at base for a stretch out and reminder to bring your ID to the next group run so you can get paired up with your very own coach.
Thank you Pascale for back marking and Joe for tonight's pun. Your all amazing people doing a great job in your community so be happy and feel proud,
---
Discuss this report
Join us on the next run
Helping in the garden at Action on Hearing Loss
Tuesday 6:15pm
Led by Pascale Maroney
Bath Sports and Leisure Centre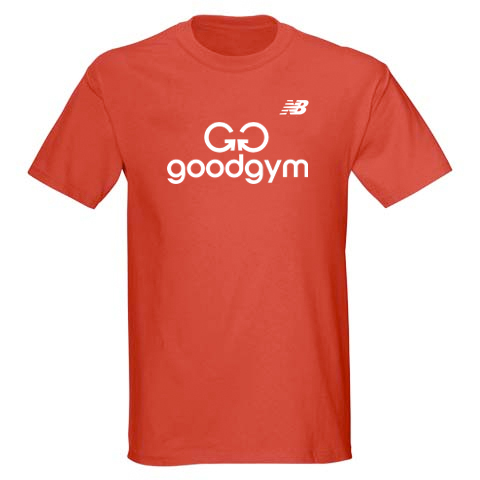 GoodGym Membership
If you become a member we'll help you get fit by doing good. You get the support of your local trainer and help to set and achieve fitness goals and a new GoodGym New Balance technical running top. You also get 20% off at NewBalance.com.
All aspects of GoodGym are free to participate in. Most Goodgym members donate an optional £9.95 a month which go to the GoodGym Charity to help us reach more older people. We'll ask you if you'd like to donate when you join.
---