Prayers answered as everything comes together for a fabulous launch
Tuesday, 15th of August 2017

Led by David Snutch
34 runners ran 5km to help their local community in Leicester.
Before I even got home the Facebook pages had gone mad! What a fabulous start
The running scene in Leicester has never been stronger and for every one that attended there was another who couldnt make it but wishing us well.
We assembled at the stunning facility that is the DeMontfort University Queen Elizabeth II Diamond Jubilee Leisure Centre at just after 6 and the participants came in their droves.
As it was a launch event we were also graced with the company of various supporters from our backers at LCC and DMU and of course, there to see us off was Cllr Rashmikant Joshi, Lord Mayor of Leicester who said a few kind words as we went on our way. Also present Bernadette Fenn and Fr John from St Peters Church our first taskmaster (more of that later).
So, as the task site was only 500 metres from the start point we did a lovely circular 3k along the Leicester Canal stopping en route at Bede Park for some stretches and fast foot step ups.
I ran up front with Charlie Stansfield - his target is a sub 20 park run - wow! He is around 22 at the minute but with youth on his side I reckon he will get there. Faye, my second in command ran centre field and Mel and Stella brought up the rear.
We got to St Peters just about on time, maybe a little early and 5 huge piles of gravel awaited. An array of no less than 27 shovels and rakes were lined up ready for use - How do you confuse a GoodGym Runner? Show him/her 27 rakes and shovels and tell him/her to take his/her pick!!!.. the old ones are the best.
5 tons of gravel was raked and levelled in about 7 minutes flat - have to say, it looked pretty marvellous. And so on to shrub trimming, litter picking, clearing clippings as one of the church staff mowed and clearing a bed in the back garden of litter, weeds and dead wood. One group, trimming a shrub had to be dragged away from the task, they were so keen to leave it just perfect. St Peters spoiled us to be fair, ample tools, protective gloves, great organisation and even refreshments "If Carlsberg did GoodGym tasks...?"
Bernadette has a word before we left. She had prayed for a successful task and we had exceeded all expectation, a very satisfied customer.
Oh nearly forgot to mention, occupying 34 on a task is a big ask so sons James and Tristan filled in with a few form drills experienced by a "lucky few"
A steady jog back to Bede Park for some sprint reps, after a bit of a debate about columns and rows we got ourselves sorted out and started the session. Tristan did a "Bolt" on one of the sprints - rest and ice for him for a few days - oh dear. Then back to base for a stretch down and final announcements. Many thanks to all who came and especially those who helped. Les Brewin who is a local amateur photographer kindly turned up to do some pro snaps - these will appear in a couple of days. Cant remember the last time I felt this fulfilled - great night, well done all.
We'll be back next week running to the Peepul Centre, sign up here
Report written by David Snutch
---
Discuss this report
Join us on the next run
Allotment Work
Tuesday 6:00pm
Led by David Snutch
The Queen Elizabeth II Diamond Jubilee Leisure Centre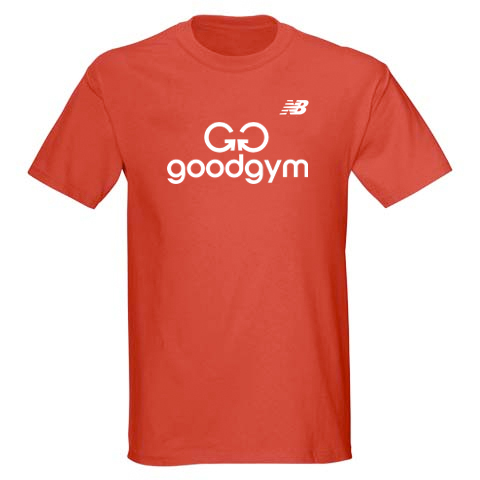 GoodGym Membership
If you become a member we'll help you get fit by doing good. You get the support of your local trainer and help to set and achieve fitness goals and a new GoodGym New Balance technical running top. You also get 20% off at NewBalance.com.
All aspects of GoodGym are free to participate in. Most Goodgym members donate an optional £9.95 a month which go to the GoodGym Charity to help us reach more older people. We'll ask you if you'd like to donate when you join.
---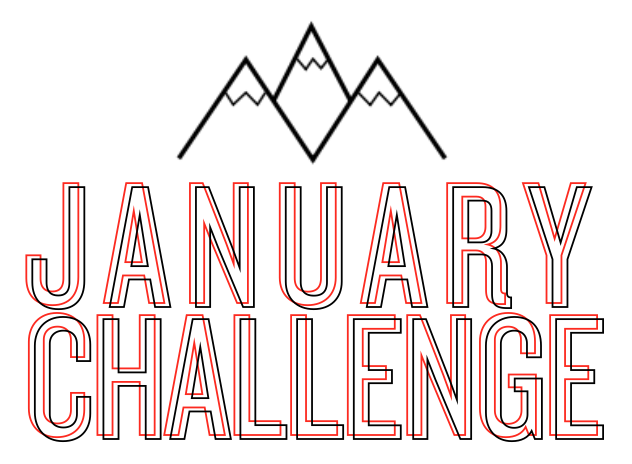 2018
Leicester
44
out of 80
Good Deeds done
1,000
out of 1,222
kms run
Leicester has set a target of 80 good deeds and 1,222kms run in January - let's make it happen!