Fitness 4 All- Kennington
Thursday, 9th of November 2017

Led by Joel Wiles
9 runners ran 2.0km on a training session in Southwark.
9 Fitness seeking GoodGymers hammered 60 minutes of Fitness 4 All action in Kennington.
Brilliant session this evening in Kennington!! Everyone put in a top shift of effort and execution!!
Welcoming a few first time GoodGymers to the fold we got going in Cleaver Square. Mobility warm up, muscle activation and some body weight strength exercises mixed in all while getting our mind sharp with some balance practice.
Jumping literally into a range of form drills to hone our running form and efficiency and get us being kind to our lower body by reducing down our impact forces.
With the drilled nailed we worked hard with some tag team pairs laps of the square to put it all into action!
Mixing it up with some plyometric bounces and hops in our drawn boxes to toughen up our legs. To finish the session we powered around 5 minutes of fast laps with an active recovery after each circuit.
Thanks for coming along tonight, hope to see you all again next week!
Smooth Running
Joel
Report written by Joel Wiles
---
Discuss this report
Join us on the next run
Clearing planters at Cossall Park Gardens
Wednesday 6:45pm
Led by Lucy Jeczalik
Old Spike Roastery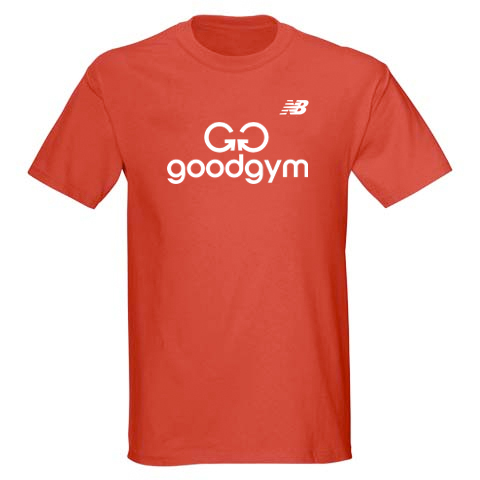 GoodGym Membership
If you become a member we'll help you get fit by doing good. You get the support of your local trainer and help to set and achieve fitness goals and a new GoodGym New Balance technical running top. You also get 20% off at NewBalance.com.
All aspects of GoodGym are free to participate in. Most Goodgym members donate an optional £9.95 a month which go to the GoodGym Charity to help us reach more older people. We'll ask you if you'd like to donate when you join.
---