Sorting Donations at Birmingham Central Foodbank
Get vital supplies of food ready at a time of great need
Description
Please note that this community mission has been cancelled.
This is a community mission, a community led session where you will meet other GoodGym members at the task. Please make yourself known to anyone in a GoodGym top when you arrive. As with all GoodGym sessions we encourage you to use the power of your legs to get there, i.e. run or walk if you can.
Situated just a five-minute walk or run from our regular meeting place, 1000 Trades; it has never been a more important time to help at Foodbanks as more people find themselves in financial difficulties during this crisis. The Trussell Trust have put new procedures in place, including a bigger working room, hand washing and availability of gloves, to reduce your risks.
Due to the new restrictions on movement you will need to print this letter to prove that you are heading to a vital role as a volunteer.
The regular Monday shift is 6.30-8.30pm but they are flexible if you can only do part of that time. So sign up and do what you can to help.
The volunteer shift comprises of: weighing trays of donated food, sorting mixed donations into food groups, labelling use by dates and stocking shelves ready for the Foodbank service.
Covid 19:
You will need to be aware of COVID-19 risks in undertaking this community mission. During the Covid-19 outbreak, community missions will focus on supporting the organisations that provide essential support to services, including the health and care systems and foodbanks.
Please ensure you complete the training here before attending - https://www.goodgym.org/trainings/covid-19-coronavirus-safety-training
Advice to people going to GoodGym community missions:
Current Government guidelines mean that leaving home is only possible for specific reasons. For our work; supporting vulnerable people and essential work are still allowed, this task is in line with our training and goals during Coronavirus.
Do not use public transport to attend, please only sign up if you are local and able to get there by other means such as part of your daily exercise.
Do not attend a GoodGym group session if you are feeling unwell or anyone in your household is self isolating with symptoms.
Wash your hands with soap before leaving to attend the session.
Wash your hands with soap when arriving at the task location for community missions.
Bring tissues with you to all sessions.
If you need to cough or sneeze do so into a tissue and throw the tissue immediately into a bin.
If you do not have a tissue, cough or sneeze into your elbow. Do not use your hands.
Avoid touching your eyes, mouth or nose with your hands.
Date and time
18:30 - 20:30
Monday, 25th of May 2020
Walkable
As you will make your own way to the task, feel free to walk or run as you wish.
Ideal for beginners
Led by
Birmingham City Church
Parade
Birmingham
B1 3QQ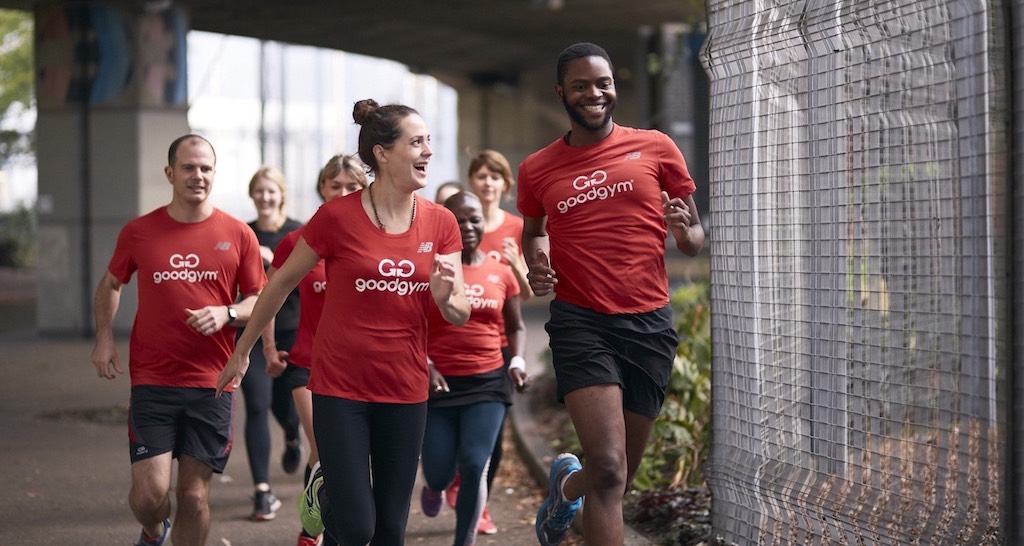 Birmingham
New to GoodGym?
This is a GoodGym group run, where we run to help a local community organisation and then run back.
New runners are welcome to GoodGym group runs - no one gets left behind. You're unlikely to be alone, hundreds of new people sign up every week.
There's a place to leave bags and a toilet at the start point, all you need to do is bring your trainers. It's free to try - get involved!