January Mash up with Newcastle Uni
Newcastle University Students Union do amazing things for the wider community
---
---
Description
Come along to run, complete a fitness session and make a huge difference at Newcastle University Students Union. We'll be covering about 3km in total on the night - 1.5km there, 1.5km back with a good 40 minute break in the middle. Runners of all abilities are welcome: we run together, chatting as we go, making sure no one is left behind. This task is also WALKABLE meaning all runners and walkers are welcome to get involved.
For this Group Run, we are heading off to the Students Union at Newcastle Uni in the heart of our city. There are going to be 4 tasks running simultaneously which will be confirmed closer to the date. The tasks will showcase the best things going on for students at Newcastle Uni as we continue a partnership engaging and improving the lives of Newcastle students as they combine running with good deeds.
After this speedy volunteering, we will head back to the city centre, feeling pumped!
We will meet at 6.15pm at the fabulous Hotel Indigo, situated just next door to the Old Assembly Rooms and a short walk from Central Station. There will be a place to change at leave bags at the hotel.
Get involved!
Date and time
Monday, 28th of January 2019
6:15pm
3km total distance - ideal for beginners
Remember that we run to and from the task, so you'll only be running for half this distance in one go.
A Taskforce member has signed up as Walk Leader so there will be a group walking to the task
Start Location
Hotel Indigo
2 Fenkle Street
Newcastle upon Tyne
NE1 5XU View Map
GoodGym start locations have a space to change, leave bags and toilets.
What to look out for
Make sure you've read our guidelines for safety on our runs.
This is a standard GoodGym group run. If you can't run for more than 15mins without stopping or you're worried about any aspect of the session, contact us (getinvolved@goodgym.org)
Led by
Anji Andrews
Trainer for GoodGym Newcastle. Queen of drills, lover of parkrun, obsessive dolly mixture eater.
Runners helping out
Walk Leader
Lead a walking group to the task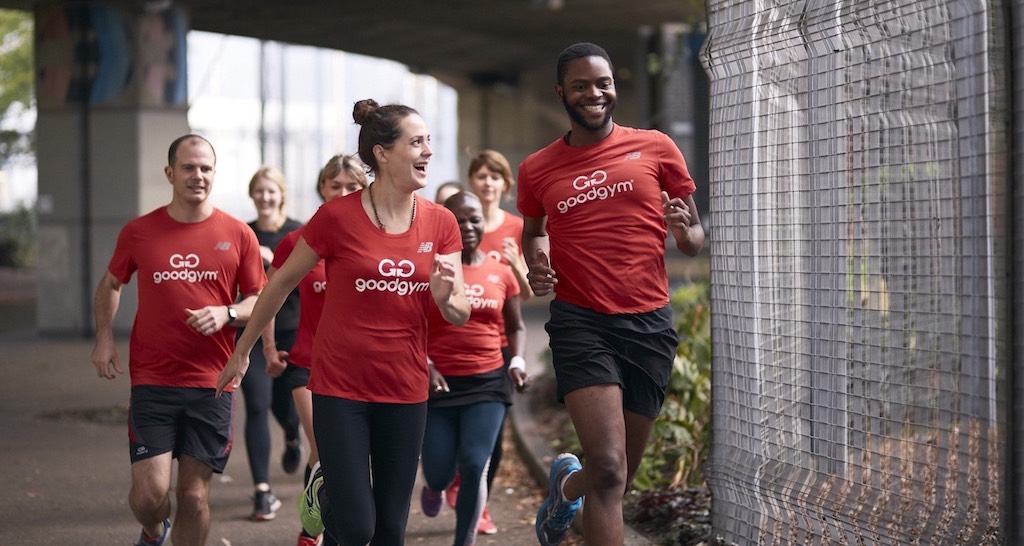 Newcastle
New to GoodGym?
This is a GoodGym group run, where we run to help a local community organisation and then run back.
New runners are welcome to GoodGym group runs - no one gets left behind. You're unlikely to be alone, hundreds of new people sign up every week.
There's a place to leave bags and a toilet at the start point, all you need to do is bring your trainers. It's free to try - get involved!
Hotel Indigo
2 Fenkle Street
Newcastle upon Tyne
NE1 5XU