GROUP RUN- TASK CANCELLATION- NEW TASK TBC
A new project for Goodgym Islington! Building garden structures in Finsbury Park!
---
Date and time
18:45 - 20:30
Monday, 30th of October 2023
Who this task will support
Arbor Projects
Peckham based community gardening project, expanding to Finsbury Park
---
---
Please note that this group run has been cancelled.
NOTE- DUE TO STAFFING ISSUE, WE WILL NOT BE RUNNING TO THE MUSEUM OF HOMELESSNESS. NEW DETAILS TBC!
Important Information
The plan is to meet up at the Arsenal Community Hub on Benwell Road, and after a short warm up, health and safety briefing and a warm welcome, we will run together to The Manor House Lodge.
Arbor works with communities to create inspiring outdoor spaces where people can meet, learn, grow and enjoy the benefits of being outside.
We connect people with their local green spaces, whether these are on their windows sills, on their estates or in their wider neighbourhoods. By working collaboratively, we encourage communities to transform their spaces to suit their needs. Alongside creative projects to transform green spaces, we provide engaging educational workshops and free resources.
Our plan is to travel to a new Arbor Project site in Finsbury Park to assist with building new open garden spaces in the area.
https://www.arborprojects.co.uk/
Task Location:
Marston House Lodge, Seven Sisters Road, London N4 2DE
If you are not planning to run with us, our arrival time at Marston House Lodge will be 7.10 - 7.15pm.
After our session, we will aim to arrive back at the Arsenal Community Hub for 8.30pm at the latest.
Things to Note
We are delighted to announce that we now have a bag drop and bathroom facilities for our group runs. Thank you to Arsenal Community Hub for accomodating us!
Please allow enough time to drop bags, as we will be running at 7pm sharp!
---
---
Discussion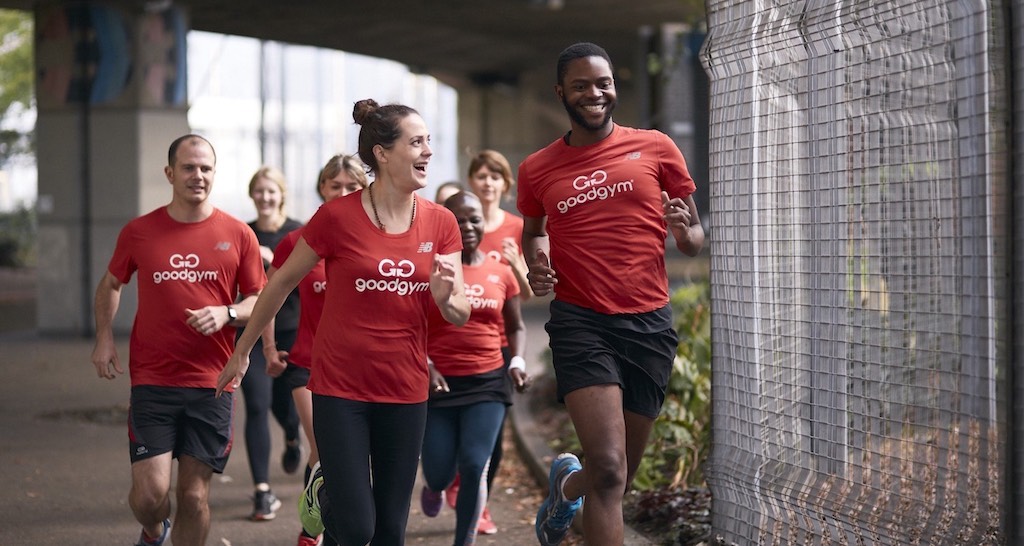 Islington
New to GoodGym?
This is a GoodGym group run, where we run to help a local community organisation and then run back.
New GoodGymers are welcome to GoodGym group runs - no one gets left behind. You're unlikely to be alone, hundreds of new people sign up every week.
Date and time
18:45 - 20:30
Monday, 30th of October 2023
Who this task will support
Arbor Projects
Peckham based community gardening project, expanding to Finsbury Park
---
---
Ideal for beginners
---
Arbor Projects Finsbury Park
The Manor House Lodge, Seven Sisters Road
London
N4 2DE
---
- Goodgym Islington AA - Likes long slow runs - Coach in Running Fitness - Avid screen printer
---