Painting the fence at Peter Pan
Providing support for a community Pre School
---
---
Description
A change of plan for next weeks task, due to charities for food drop being closed for holidays. We are heading back to Peter Pan Pre School to finish painting the fence that we started last month, a fairly flat run so not too challenging, we can shade through Royal Victoria Park.
Date and time
Tuesday, 17th of July 2018
6:15pm
6km total run distance
Remember that we run to and from the task, so you'll only be running for half this distance in one go.
Start Location
Bath Sports and Leisure Centre
North Parade Road
Bath
BA2 4ET
View Map
GoodGym start locations have a space to change, leave bags and toilets.
What to look out for
Make sure you've read our guidelines for safety on our runs.
This is a standard GoodGym group run. If you can't run for more than 15mins without stopping or you're worried about any aspect of the session, contact us (getinvolved@goodgym.org) or see if there's a starter sessions coming up in your area.
Led by

Stephanie Hedley-Heal
Goodgym trainer for Bath. I started running at 34 & not looked back running from 5k to Ultra. I enjoy seeing people achieve their goals.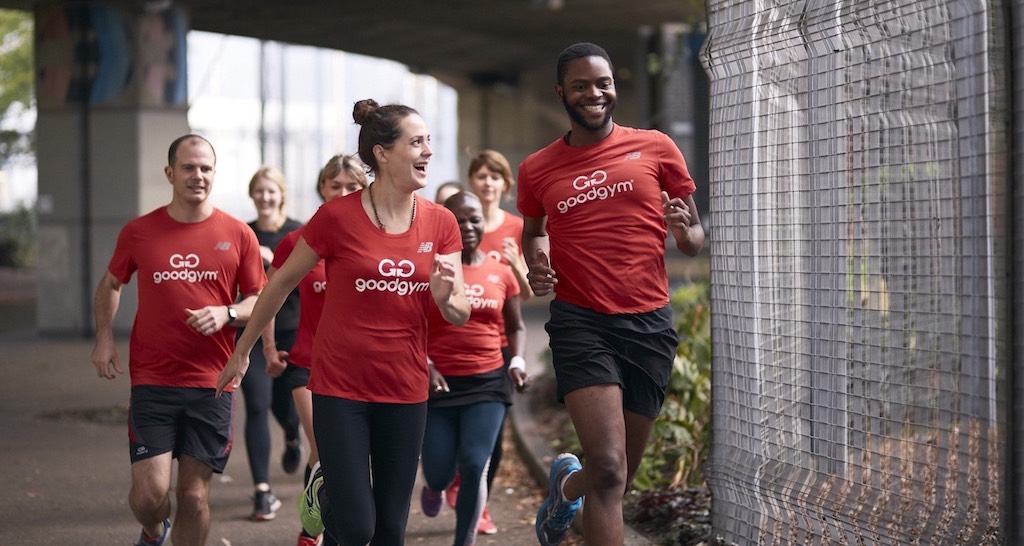 Bath
New to GoodGym?
This is a GoodGym group run, where we run to help a local community organisation and then run back.
New runners are welcome to GoodGym group runs - no one gets left behind. You're unlikely to be alone, hundreds of new people sign up every week.
There's a place to leave bags and a toilet at the start point, all you need to do is bring your trainers. It's free to try - get involved!
Bath Sports and Leisure Centre
North Parade Road
Bath
BA2 4ET
Meet in the foyer of the leisure centre. Look out for GoodGym members with red t-shirts. There's space to change and leave bags and toilets. We're not planning to do anything purposefully dangerous, but GoodGym takes no responsibility for your safety during group runs, you participate at your own risk. Participants accept full responsibility for items stored at Bath Sports and Leisure Centre, and Bath Sports and Leisure Centre and GoodGym will not be held liable for any losses or damages.