Kitchen spring clean at Melvin Hall
Join us to do good and get fit
---
Date and time
18:45 - 20:30
Tuesday, 17th of March 2020
---
---
Group Runs Update
Due to the current social distancing guidelines during the Covid-19 outbreak, we have paused Group Runs. Have a look at Community Missions and Missions to see what else is available in your area.
Please note that this group run has been cancelled.
Welcome to GoodGym Bromley!
We're a friendly and social group who combine exercise with helping out in the local community. We meet every Tuesday evening to get active and do a physical task, to help the charities and community organisations in our area.
The Task:
We will run (or walk) the short distance to Melvin Hall this week, for an indoor task. Their kitchen needs a deep clean, so pull on your rubber gloves and get busy!
The Run/walk:
GoodGym is for everyone. We welcome runners of all abilities and it is often possible to walk to the task if you would prefer. We always have a back-marker so no-one is left behind - we're about achieving something together, so you'll always be welcome, no matter what your pace is.
The Lowdown:
We meet just inside the front entrance of the Bridge House - look out for the red t-shirts and don't be shy, we're a friendly bunch! We have somewhere to leave bags while we run, so you could easily come straight from work. Every so often we stay behind for a drink (and food if you like) after our run, so we have a chance to catch up when we're not out of breath!
See you soon!
---
---
Discussion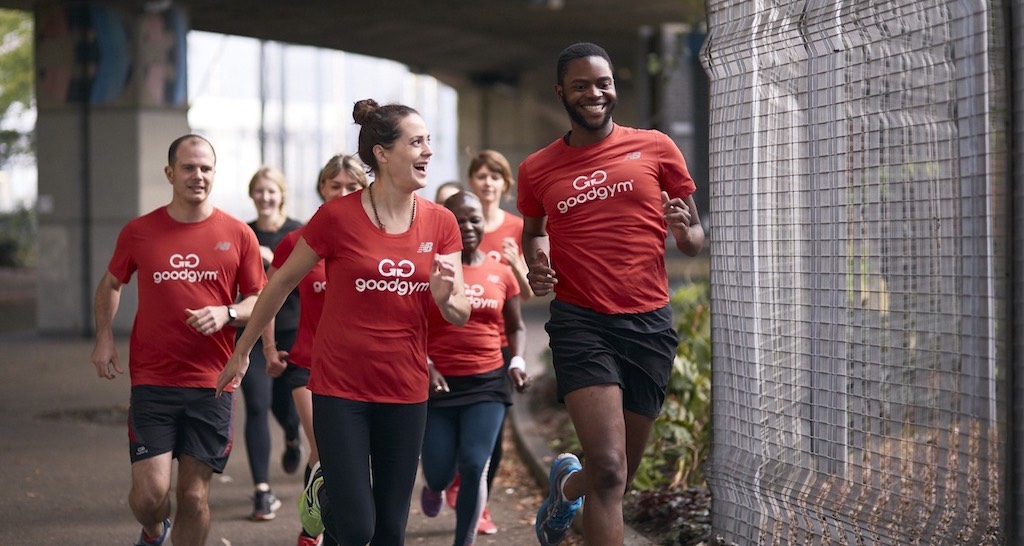 Bromley
New to GoodGym?
This is a GoodGym group run, where we run to help a local community organisation and then run back.
New runners are welcome to GoodGym group runs - no one gets left behind. You're unlikely to be alone, hundreds of new people sign up every week.
There's a place to leave bags and a toilet at the start point, all you need to do is bring your trainers. It's free to try - get involved!
Kitchen spring clean at Melvin Hall
Join us to do good and get fit
---
Date and time
18:45 - 20:30
Tuesday, 17th of March 2020
---
---
Walkable
You will be able to join a group walking to the task if you'd prefer not to run.
Ideal for beginners
---
Bridge House
2 High St
London
SE20 8RZ
There's space to change and leave bags and toilets. We're not planning to do anything purposefully dangerous, but GoodGym takes no responsibility for your safety during group runs, you participate at your own risk. Participants accept full responsibility for items stored at Bridge House, and Bridge House and GoodGym will not be held liable for any losses or damages
---

GoodGym Bromley Run Leader
---