Giving out fruit and SIFA Fireside cards to the homeless
There are many homeless people in the city centre who would benefit from SIFA's services
Description
Please note that this group run has been cancelled.
Welcome to GoodGym Birmingham! We're a friendly and social group who combine exercise with helping out in the local community. We meet every week to get active and do a physical task to help the charities and community organisations and projects in our area.
The Task:
We will be running around the city centre giving out fruit to the homeless, along with cards detailing SIFA Firesides services. After the run we will do a fitness session in St Paul's Square.
The Run/walk:
GoodGym is for everyone. We welcome runners of all abilities and it is often possible to walk to the task if you would prefer. We always have a back-marker so no-one is left behind - we're about achieving something together so you'll always be welcome no matter what your pace is.
Date and time
18:00 - 19:45
Tuesday, 17th of March 2020
Walkable
You will be able to join a group walking to the task if you'd prefer not to run.
Ideal for beginners
Led by

Jonny Carter
GoodGym Trainer for Birmingham. Love all things running, including road, track and even cross country when it isn't to muddy!
1000 Trades
16 Frederick Street
Birmingham
B1 3HE
There's space to change and leave bags and toilets. We're not planning to do anything purposefully dangerous, but GoodGym takes no responsibility for your safety during group runs, you participate at your own risk. Participants accept full responsibility for items stored at 1000 Trades, and 1000 Trades and GoodGym will not be held liable for any losses or damages.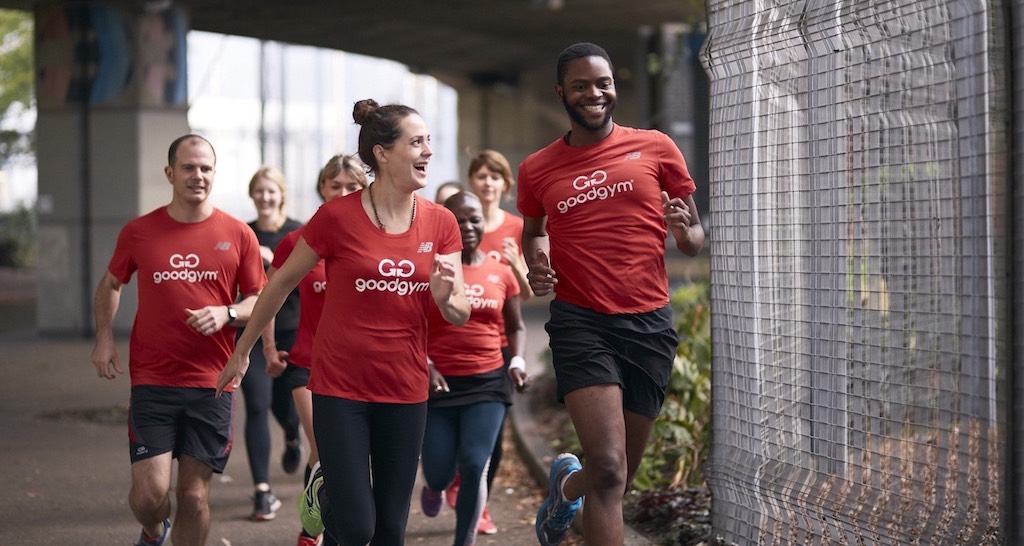 Birmingham
New to GoodGym?
This is a GoodGym group run, where we run to help a local community organisation and then run back.
New runners are welcome to GoodGym group runs - no one gets left behind. You're unlikely to be alone, hundreds of new people sign up every week.
There's a place to leave bags and a toilet at the start point, all you need to do is bring your trainers. It's free to try - get involved!