 Freya is a now a fully fledged GoodGym runner. They've just run to do good for the first time. They are out there making amazing things happen and getting fit at the same time.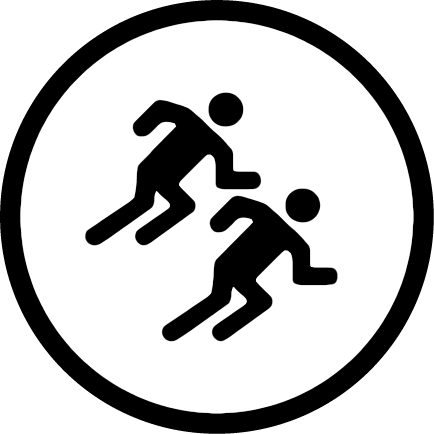 Tue 5 Oct
•
After a last minute change of task, tonight's crew were off to Jubilee Primary School for some lifting and shifting.
We met at PAPA's, shared our favourite biscuit (19 people with nearrllyy 19 different biscuit types 😯), welcomed Freya to her first GG run🎉 and had a quick warm up before hitting the road.
---
Sarah led a 4k route and the rest of us took the direct 2k route and we got cracking on with 2 tasks:
In the Library: we were shifting shelves, books, games and huge boxes into a cupboard.
In the Car Park: we were chucking some big planks of wood into the skip.
Squat, skip & jump
Both teams finished at exactly the same time, and we had a chaotic game of Rock, Paper, Scissors in the playground. Lose and you do squat jumps up to (What's the time) Mr Wolf. Win and you sprint to the other side, do 5 press ups and run back.
---
We ran back, did some stretches and then had some ginger & coconut biscuits!
Here's the link to sign up to next week's run!
Read more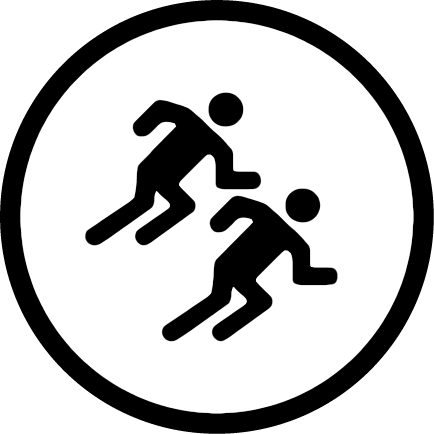 Tue 5 Oct 18:45 pm
Papa's Park, 10-17 Pulross Road, London, SW9 8AF
Providing quality seating at this lovely green space!
Hillside Gardens Park is a fab spot on the way to Streatham which has a great team of volunteers, but they've asked for a hand with sanding down some benches and painting on some wood preservative!
It'd be great if you can bring gardening gloves and head torch would be awesome too! 🧤💡🧤
It's about 3.5k each way and a bit of a hilly one 👌
---
New to GG Lambeth? We're a super friendly group who meet at Papa's Park near Brixton Station at 7pm on Tuesdays. We run to a local organisation, do a physical task for them and run back by 8:30. You can leave things in Papa's Cafe where there's a loo too! Email me if you've got any questions??
Read more