UPDATE IN DESCRIPTION University Mental Health Day - commUNIty
Help in the community around us at King's!
Description
UPDATE: Due to the weather we are having to cancel the Group Run today. As an alternative, if you still want to keep active, we can offer a gym based activity and a spin style class on Keiser bikes! This will be at the King's Sport Health and Fitness Waterloo Gym where the run would have been starting from.
It's University Mental Health Day at King's! For this special lunch time run GoodGym and the King's Wellbeing Team have organised a special task for us in the local community. We are visiting Oasis Farm Waterloo to help prepare some planters so they are ready for seeds and hopefully this will improve the air quality around the Waterloo area.
University Mental Health Day is the national campaign to focus efforts on promoting the mental health of everybody, and this year the theme is community. We are encouraging all university students and staff in the King's community to get involved!
We will be meeting at the King's Sport Health and Fitness Waterloo Gym, where you can leave your bags (bring a lock for a locker!), at midday. Once the task is complete we will return to King's by 1.30pm, stopping off to do a fitness session on the way back.
There is a safe place to leave your bags and get changed, plus we always have a back marker so nobody is ever left behind.
GoodGym King's would not be possible without help from King's London Office and King's Sport.
Date and time
Thursday, 1st of March 2018
12:00pm
3km total run distance - ideal for beginners
Remember that we run to and from the task, so you'll only be running for half this distance in one go.
Start Location
King's Sport Health and Fitness Waterloo Gym
127 Stamford St
London
SE1 9NQ
King's College London View Map
GoodGym start locations have a space to change, leave bags and toilets.
What to look out for
Make sure you've read our guidelines for safety on our runs.
This is a standard GoodGym group run. If you can't run for more than 15mins without stopping or you're worried about any aspect of the session, contact us (getinvolved@goodgym.org)
Led by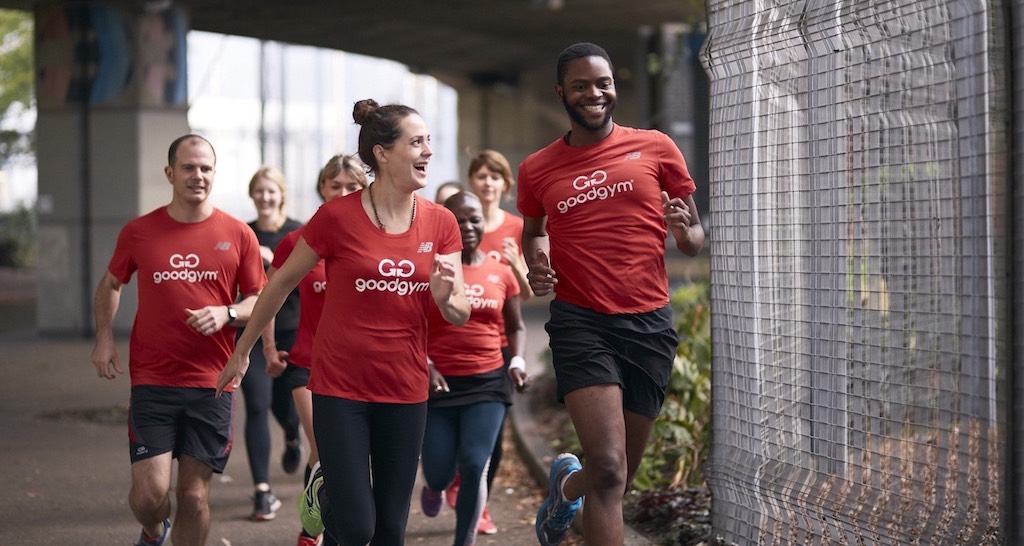 King's College London
New to GoodGym?
This is a GoodGym group run, where we run to help a local community organisation and then run back.
New runners are welcome to GoodGym group runs - no one gets left behind. You're unlikely to be alone, hundreds of new people sign up every week.
There's a place to leave bags and a toilet at the start point, all you need to do is bring your trainers. It's free to try - get involved!
King's Sport Health and Fitness Waterloo Gym
127 Stamford St
London
SE1 9NQ
King's College London