GoodGym Solihull launch run
Join us for the first ever GoodGym run in Solihull
---
---
Description
GoodGym arrives in Solihull
Come and find out how you can do good and get fit in Solihull. Each week we'll be running to support some great charities and community groups throughout the local area. We'll run, complete a task, and run back all within 90 minutes. You'll get fit, help out and meet some great new people. You'll also be able to find out about all the great work we do with older people tackling social isolation and loneliness.
For our first ever Solihull task we'll be heading 2.5km to Newlands Bishop Farm, a charitable organisations which provides activities and work based learning to people with learning disabilities and mental health problems. They'll be lots to do!
GoodGym Solihull meets every Wednesday evening, 6.15pm, at Broomfields Hall on Union Street. There are toilets and a space to store bags while out on the run. We'll aim to leave for our run at 6:30pm and be back by 8.00pm.
GoodGym welcomes runners of all abilities. All our runs are backmarked and we never leave anyone behind. Don't be shy, we're a very friendly bunch.
GoodGym would like to thank Solihull Metropolitan Borough Council and the West Midlands Combined Authority for making GoodGym possible in Solihull.
Help isolated older people in Solihull
GoodGym runners will be helping Solihull's most isolated and lonely residents by making social visits and completing household tasks. It's a quick and easy way to make a real difference to someone elses happiness. To get involved in our support for older people click here to become a member and start the process. You'll need to complete a DBS check and so bring some identification documents along to one of our sessions.
Date and time
Wednesday, 20th of March 2019
6:15pm
5km total run distance
Remember that we run to and from the task, so you'll only be running for half this distance in one go.
Start Location
Broomfields Hall
18 Union Road
Solihull
B91 3DH View Map
GoodGym start locations have a space to change, leave bags and toilets.
What to look out for
Make sure you've read our guidelines for safety on our runs.
This is a standard GoodGym group run. If you can't run for more than 15mins without stopping or you're worried about any aspect of the session, contact us (getinvolved@goodgym.org) or see if there's a starter sessions coming up in your area.
Led by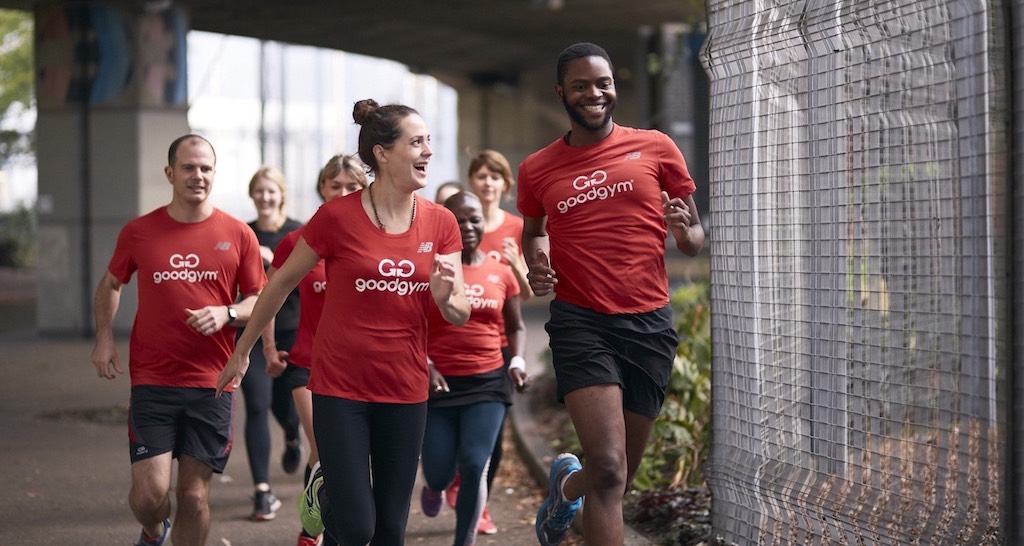 Solihull
New to GoodGym?
This is a GoodGym group run, where we run to help a local community organisation and then run back.
New runners are welcome to GoodGym group runs - no one gets left behind. You're unlikely to be alone, hundreds of new people sign up every week.
There's a place to leave bags and a toilet at the start point, all you need to do is bring your trainers. It's free to try - get involved!
Broomfields Hall
18 Union Road
Solihull
B91 3DH