GoodGym aid station at Hackney Half - Mare Street
Volunteer at the Hackney Half and run another Virgin Sport race for FREE
---
---
Description
Please note that this party has been cancelled.
Edit: This aid station is now accounted for, so we've opened another one not far away at Broadway Market – everything else is the same. Please see here for details…
Come along to cheer on the many GG people who'll be racing and pacing again this year. We'll be running an aid station on Mare Street outside the historic Hackney Empire, in the heart of the borough.
In this central location, it's a great opportunity to be out amongst the carnival atmosphere of a big sunny race, and get GG out there and seen and remembered by thousands of people competing, supporting or just passing-by…
The role itself amounts to handing out countless cups of water to people racing whilst yelling encouragement in their faces - you'll love it!

Start: 7.30am Hackney Empire
Bethnal Green Central Line is a 20min walk away from the Empire down the main road. Central Line is served by Night Tube, connecting it with the 4 other Night Tube lines all weekend long.

Finish: 1.30pm.
(Although being at just mile 3 of the course, it's likely we'll finish rather before this) We'll be 10mins walk from the finish and the fantastic Festival of Fitness, so well placed to disappear afterwards to find your people who've competed.
If you do come along, ordinarily we've gotten finishers shirts and other loot for our volunteers.

To get involved:
If you already have a Rosterfy account, just email me.
If not...
Please follow this link to sign-up with Virgin Sport on their volunteer platform hosted by Rosterfy.
It's imperative you do this to be counted in – you're volunteering for Virgin Sport not GoodGym, so signing-up there is what matters, not here on the GG site.
The aid station requires 25 people, so please drop me a mail with your name so I know who the first 25 people are, and who's going to be expecting a free race place from Virgin Sport afterwards (daniel@goodgym.org)
Once we have 25 GoodGym volunteers, we could create a new page for a different aid station elsewhere on the course.

Incentives:
All Virgin Sport volunteers receive a place for a subsequent race within a year – so this will be the AsicsLondon10K and Oxford Half this year, or the Hackney Half when it's back in 2021. Oxford Half entry is balloted nowadays but if you volunteer, you can shortcut the ballot.
Any questions, please just let me know (daniel@goodgym.org)
Date and time
07:30 - 13:30 Sunday, 17th of May 2020
Led by

Danny
enthusiastic about getting GoodGym to more people
Hackney Empire
291 Mare St
London
E8 1EJ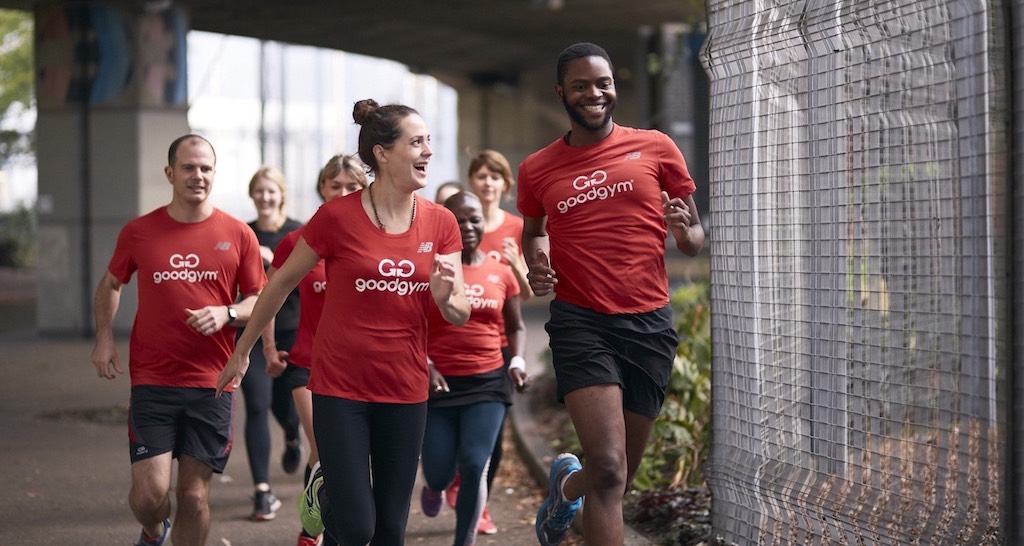 Hackney
New to GoodGym?
This is a GoodGym group run, where we run to help a local community organisation and then run back.
New runners are welcome to GoodGym group runs - no one gets left behind. You're unlikely to be alone, hundreds of new people sign up every week.
There's a place to leave bags and a toilet at the start point, all you need to do is bring your trainers. It's free to try - get involved!