Footpath Clearance at Middlemost Ponds
Keeping this little thoroughfare accessible
---
Location
Stadium Health & Fitness Club
Stadium Way
Huddersfield
HD1 6PG
Date and time
18:30 - 20:30
Tuesday, 20th of June 2023
---
---
Middlemost Ponds are Birkby's hidden gem. The little green area and adjacent ponds provide a haven for wildlife and a quiet area for local people to enjoy. However the footpath running through the site is becoming blocked by unruly vegetation which has grown up over the last few wet and warm weeks. Armed with secateurs and our usual 'get it done' attitude GoodGym will make it passable again. Whilst I have a few pairs of secateurs to use, please bring some along if you have are able to....don't forget your gardening gloves also!
Hopefully you'll be able to make the run, however in order to keep GoodGym accessible to those who do not wish or are unable to take part in the group run, there is an option to meet at the task.
So if you are running we will convene outside the entrance to the Stadium Health & Fitness Club at 6:30pm. If you are meeting us at the task you'll need to be at Middlemost Ponds (most easily accessed via Woodland Rise, Birkby (HD2 2SZ) at 7pm. Let me know if you're meeting us at the ponds and we'll look out for you. We'll finish the task for 8pm and run back at the Stadium for 8:30pm.
---
---
Discussion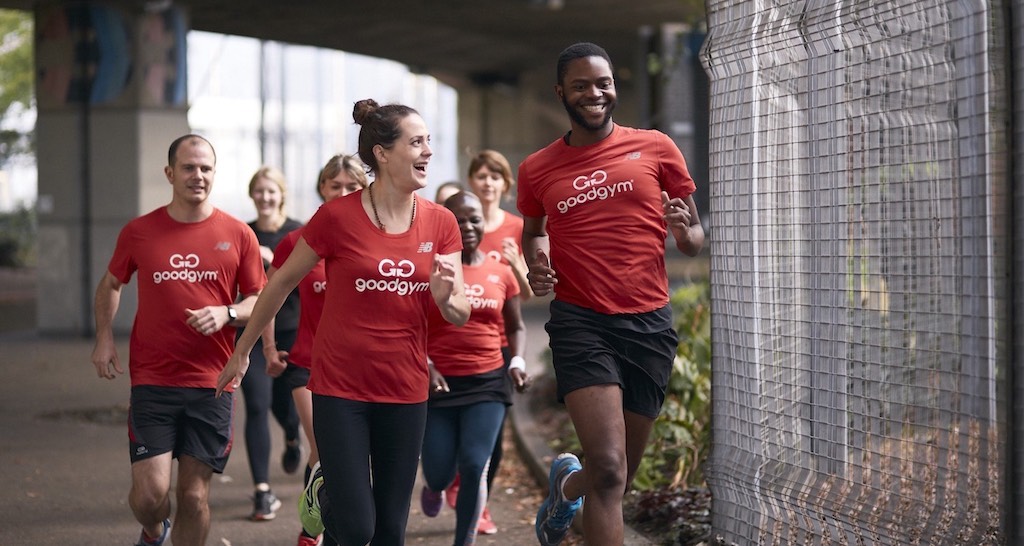 Huddersfield
New to GoodGym?
This is a GoodGym group run, where we run to help a local community organisation and then run back.
New runners are welcome to GoodGym group runs - no one gets left behind. You're unlikely to be alone, hundreds of new people sign up every week.
Location
Stadium Health & Fitness Club
Stadium Way
Huddersfield
HD1 6PG
Date and time
18:30 - 20:30
Tuesday, 20th of June 2023
---
---
5km
total distance
Remember that we run to and from the task, so you'll only be running for half this distance in one go.
This is a standard GoodGym group run. If you can't run for more than 15mins without stopping or you're worried about any aspect of the session, contact us or see if there's a starter session coming up in your area.
---
Stadium Health & Fitness Club
Stadium Way
Huddersfield
HD1 6PG
---
GoodGym Huddersfield Trainer
---
What to look out for
Covid Test and Trace
To keep everyone safe GoodGym has signed up to the NHS test and trace service. We will pass on your contact details only if they ask for it.
The GoodGym central team will also be in contact if we are made aware that anyone attending this session tests positive in the days afterwards.
Age Restriction
GoodGym welcomes anyone aged 18 or over. If you are under 18 then you will be unable to participate in any GoodGym activity
Make sure you've read our general guidelines for safety when running and at a task.
Share with friends