Choose from TWO SUMMERY TASKS: Gardening & watering trees by the canal at Meath - or working your lats moving mulch at Hollybush
Helping out two fabulous urban gardens
---
---
Description
We'll be taking two teams out in Tower Hamlets on Monday: one to Meath Gardens for more tree-watering fun from the canal, plus planting newly-donated plants.
While those who fancy a lats and oblique workout can head to Hollybush for more mulch-moving.
This will be followed by TWO short fitness sessions: Resistance for Running + the Abs-olutely No Excuse core workout.
Date and time
Monday, 16th of July 2018
6:45pm
2km total run distance - ideal for beginners
Remember that we run to and from the task, so you'll only be running for half this distance in one go.
Start Location
Town Hall Hotel - Hotel Entrance
Patriot Square
London
E2 9NF
View Map
GoodGym start locations have a space to change, leave bags and toilets.
What to look out for
Make sure you've read our guidelines for safety on our runs.
This is a standard GoodGym group run. If you can't run for more than 15mins without stopping or you're worried about any aspect of the session, contact us (getinvolved@goodgym.org)
Led by
Laura Williams
GoodGym Trainer for Tower Hamlets. Personal trainer. Seriously sweet tooth.
Runners helping out
Back marker
Make sure that no one is left behind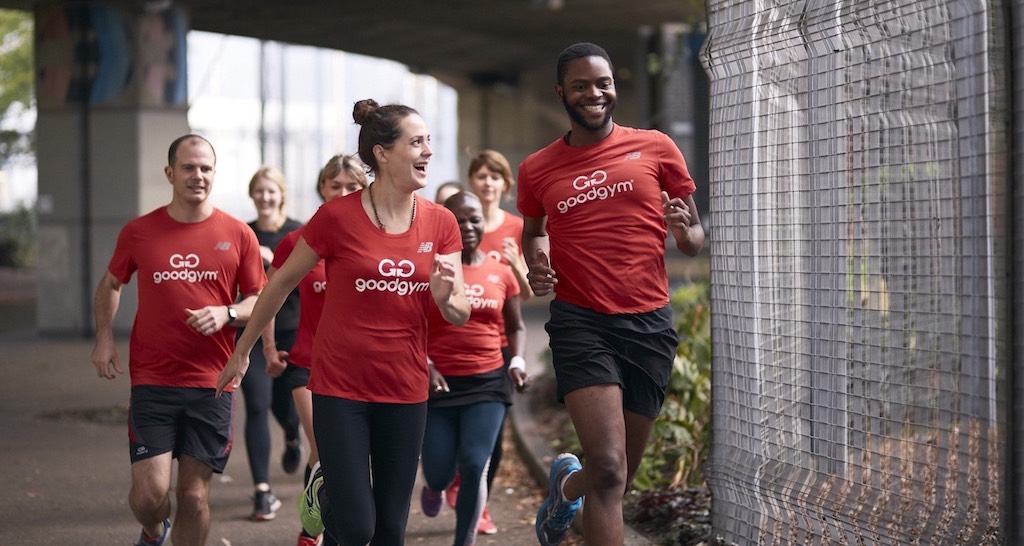 Tower Hamlets
New to GoodGym?
This is a GoodGym group run, where we run to help a local community organisation and then run back.
New runners are welcome to GoodGym group runs - no one gets left behind. You're unlikely to be alone, hundreds of new people sign up every week.
There's a place to leave bags and a toilet at the start point, all you need to do is bring your trainers. It's free to try - get involved!
Town Hall Hotel - Hotel Entrance
Patriot Square
London
E2 9NF
There's space to change and leave bags and toilets. We're not planning to do anything purposefully dangerous, but GoodGym takes no responsibility for your safety during group runs, you participate at your own risk. Participants accept full responsibility for items stored at Town Hall Hotel, and Town Hall Hotel and GoodGym will not be held liable for any losses or damages.
Come to the hotel entrance on Patriot Square, not the bar/restaurant entrance on Cambridge Heath Road. Ask reception where to meet us if you can't see anyone in a red t-shirt.