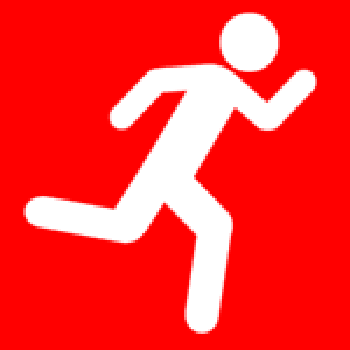 Removed is one of the people that keep the GoodGym community alive and well. By cheering 250 times they've shown they're committed to supporting other runners. They are definitely a fan of what GoodGym is all about.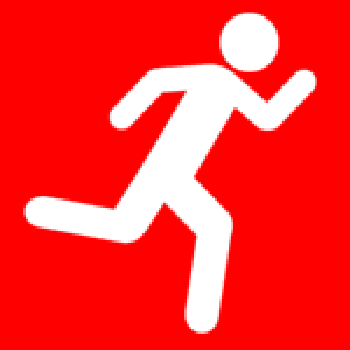 Mon 8 Feb 19:00 pm
Showroom Cinema , 15 Paternoster Row, Sheffield, S1 2BX
Cook along with Eugene
Chinese New Year dumpling class I'll be demonstrating how to make Asian dumplings - known as 'jiaozi' (Mandarin) or 'gyoza' (Japanese). These are basically Asian ravioli/pierogi and super tasty - they can be boiled, pan fried (known as 'potstickers' or 'guo tie' (Mandarin)) or steamed, with subtle variations in the dough thickness. This is a classic CNY family tradition - making dumplings is labour-intensive so everyone is expected to help out with both making and eating!
For the class we'll just aim to make, cook and eat 10-12 dumplings; a typical adult would eat 15-25 dumplings as a main with a few sides. You can make more dough/filling and refrigerate to use within the next 24 hours.
You will need: - Dumpling wrappers (pre-bought or made from scratch). Home-made easier to work with as less coated in flour. - Dumpling filling (ideas below) - Standard kitchen utensils - mixing bowls, rolling pin/beer bottle, saucepan/frying pan (with lid) depending on boiling/frying
Approx timings: - Wrappers from scratch - 10 mins kneading + resting time + 10 mins rolling - Making up the filling - 10-20 mins depends on complexity of prep required - Wrapping time - 10-20 mins - Cooking time - 5-10 mins - Eating time! I'll be making wrappers first so people with pre-bought wrappers can join later or get started on making the filling
Wrappers Frozen: Wrappers can be bought frozen from Sheffield Oriental/International supermarkets such as KH Oriental, Ozmen Extra or others near you. Look for dumpling/gyoza wrappers, NOT wonton wrappers - these are the wrong shape/texture. If you buy frozen ones, defrost them in the fridge overnight before the session.
Home made: You will need - Plain flour 100g + extra for dusting - Water 50ml @ room temp - pinch of salt
Filling You can use any filling you want; the classic flavours are: - pork and cabbage, - lamb and carrot, - egg and Chinese chive, (Chinese chives available from supermarkets above) - vegan options include carrot, mooli/daikon radish, tofu, mooli, shiitake mushrooms, wood ear mushrooms, Chinese chives, thin vermicelli. If in doubt, get some combo of protein/vegetable and dice/mince them as small as you possibly can. WARNING: Vegan fillings don't bind as well so are messier to make.
Filling ingredients: - Seasoning: light soy sauce, rice wine (Shaoxing or Liao Jiu), sesame oil - Garlic and ginger, finely minced, - Suggested meat dumpling fillings: ground pork or chicken 90g, either Chinese chive/Chinese leaf 90g - Suggested veggie/vegan fillings: any combo from list above. If adding egg, you'll need to cook in advance.
Other ingredients: - Dipping sauce - light soy sauce, Chinese 'Chenkiang' black vinegar, sesame oil, chilli oil, chilli sauce - Oil for pan frying - Water for cooking
Instructions To be covered in the session. I'll troubleshoot as we go along! (If you feel like reading ahead, there are heaps of YouTube tutorials)
Read more