We raced the train!
0 runners ran 22km in a race in Brent.
Saturday, 15th of August 2015
Well done everyone who raced the train for GoodGym, here is a report from Beth
For most of us the weekend started on Friday morning in Twickenham where we met up with the minibuses (aka The Mistry Machine and the Fun Bus) that Tom had very kindly organised to get us to Wales. It took around 6 hours to get there but the time flew by. In the palatial Fun Bus Alex turning the windscreen wipers on every time he wanted to indicate was the gift that kept on giving and John had a lovely chat with a mythical traffic mistress who was intent on giving us directions even though we hadn't told her where we were going. By the time we'd spent hours dissected the intricacies of an albatross sandwich and wondering why John is so indecisive about whether or not Alex likes cheese, we were there. Within a minute of arriving at the bunkhouse we were joined by the Mistry Machine and made the most of being the first ones there by picking the best rooms. Room 1 was far superior, not only was it missing the creepy cat stuffed toy that would be staring at the occupants of Room 2, it also had a bunk that had quite literally been slept in by royalty - Elise can now legitimately claim to have shared the same bed as Prince William!
After a dinner of veggie pasta, with an optional spoonful of meat, we were treated to a quiz by Pritesh. Some of the questions were pretty tough and not all teams had got the memo that if you put Pritesh for any answer you still get a point but a great time was had by all.
With the 10K having an earlier start than the 14 mile race, on Saturday morning a few of us headed off to the race to drop Vicki off while the rest of the group got their GoodGym T shirts and game faces on, that train didn't stand a chance against Team GoodGym. Once we were all back at the race and after an interesting warm up of handstands in the car park by some, we regrouped at the finish to cheer Vicki across the line and get ourselves a reputation as the best support crew in town.
By 2pm it was time to get in position and watch the steam coming from the train as it sat in Tywyn station and we waited for the whistle to signal the start of the race. The course was a varied one, lots of ups and downs, big open green fields and more sheltered wooded areas, dry bits and wet bogs. It was tough but we all survived it and speed demons Alex, Paul and Ivo managed to beat the train. My favourite moment by far was turning the corner for the final stretch and listening to the cheers from my fellow GoodGymers, they were so rapturous I didn't even notice the incline in the last few hundred metres.
Being so close to the sea was an opportunity not to be missed so almost the whole group, some more reluctantly than others, decided to strip down to their undies and go for a splash in the sea. That might not have seemed like such a great idea once they were out with no towel or dry clothes to put on, John definitely ended up looking like he'd had a very unfortunate accident, but they all enjoyed it at the time.
Back at the bunkhouse it was barbecue time and Paul was in his element. With a head torch on and assistants to hold essential items like his beer and tools he grilled and grilled and then grilled some more, only stopping briefly to cheer Alex and Lucia on being the fastest GoodGymers of the day. You'd think that after all that running we would have been tired but that didn't stop a pretty epic dance battle going on into the early hours.
On Sunday morning all that was left was for us to have another tasty breakfast, tidy up whilst being sung to beautifully by Ivo, Andy and Rebecca and be on our way. The journey back for some was a little more subdued but the Fun Bus was still on top form, even after hundreds of miles Alex still hadn't worked out how to indicate properly. This weekend had been a very long time in the making and I had high hopes for it but it managed to surpass all my expectations, it was perfect in so many ways and a lovely way to explore somewhere I've never been before. I can't wait for the next one.
---
Discuss this report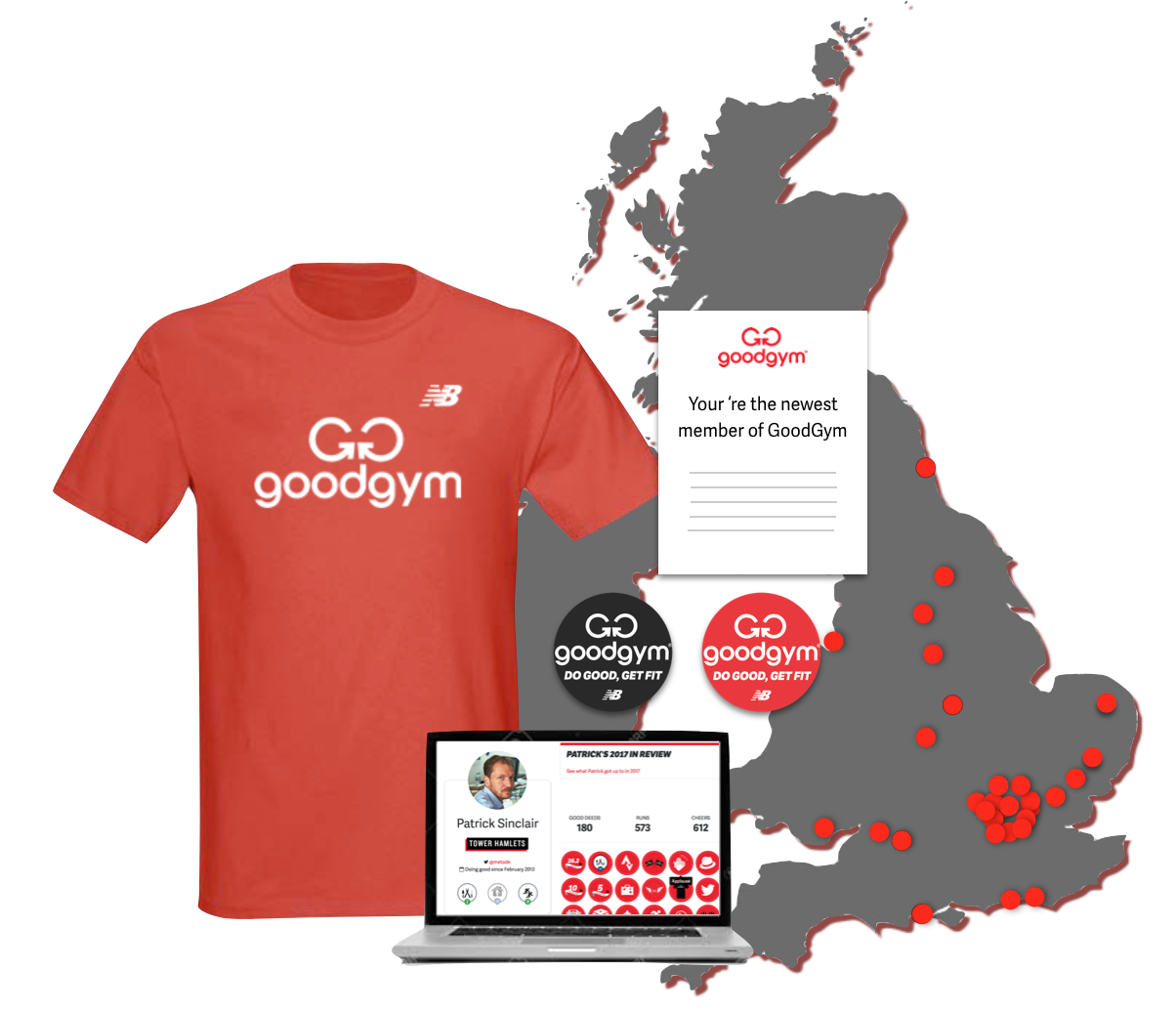 Become a member
with an optional £9.95 monthly donation
Run to help older people
Access sessions across the country
Claim your GoodGym t-shirt
---