Take it or leaf it
Sunday, 5th of June 2016
7 runners ran to help their local community in Tower Hamlets.
On 5th June, 5 intrepid GoodGymers returned to Weavers Adventure Playground to lift, shift, and carry a range of items, including: leaves, wood (is it rotten? Extremely high-tech test - does it break when you drop it?), overgrown tree branches, and even goal posts!
Within no time at all, we transformed a previously leaf-clogged alley into a squeaky-clean exemplar, ready for the professionals to check out the pesky damp under the building - nice work team!
Following on from the alley task and a tasty lunch (brick lane bagels - amazing as always!), we split off into smaller groups to tackle more pesky roots, nettles, and sort good wood from bad. After some experimenting with the best route to take the assorted weeds over to the green wast pile, wheelbarrow time trials through the adventure course will be mandatory next time!
Another top Sunday at the adventure playground, and hopefully a bit more good done!"
---
Discuss this report
Join us on the next run
Prepping the classroom and gallery at Stepney City Farm
Monday 6:45pm
Led by Laura Williams
Town Hall Hotel - Hotel Entrance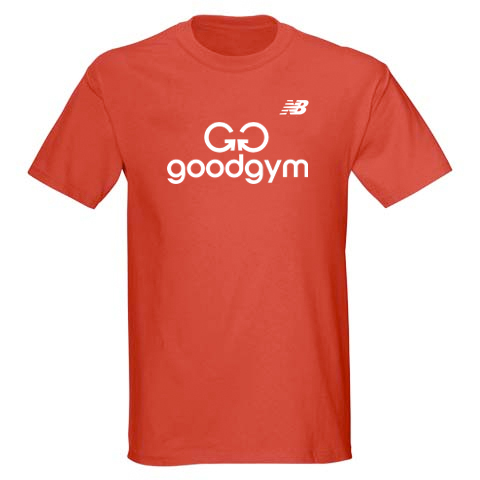 GoodGym Membership
If you become a member we'll help you get fit by doing good. You get the support of your local trainer and help to set and achieve fitness goals and a new GoodGym New Balance technical running top. You also get 20% off at NewBalance.com.
All aspects of GoodGym are free to participate in. Most Goodgym members donate an optional £9.95 a month which go to the GoodGym Charity to help us reach more older people. We'll ask you if you'd like to donate when you join.
---